Description
Join us for a night of learning and leadership. This panel-style event, led by Master of Ceremonies, Nikki Montgomery (Midwest Communications) will offer valuable insight from various Portage County leaders, who will discuss the different leadership styles that helped them succeed in their own careers. After the panel, we'll conclude with our keynote speaker, Shane Melenbacker, who will give his own presentation—Leadership Traits to Live By. We look forward to be motivated and inspired by these individuals so they can help us reach our visions and goals, both personally and professionally.
A buffet-style dinner will be provided at this event. Please indicate during registration if you'd prefer a vegetarian meal option.
Event cost
Members: FREE
Non-members: $15
Become an Ignite member today—membership is only $30 for the remainder of 2018!
Schedule
Doors open: 5 pm
Networking: 5 to 5:45 pm
Leadership panel presentation: 5:45 to 6:30 pm
Buffet-style dinner: 6:30 to 7 pm
Keynote Speaker: Shane Melenbacker: 7 to 7:30 pm
About the speakers
Shane Melenbacker, Klasinski Clinic Orthopedics (Keynote speaker)
Shane Melenbacker served for six years in the Marine Corps; three of those years providing security for the communications of the President of the United States and three as an Assistant Team Leader in a Reconnaissance Unit. With degrees in Business Administration and Health Sciences as well as an MBA in Operations Management and Strategic Planning, Shane has spent almost 15 years in healthcare management, both in large systems as well as private clinics. Currently Shane is the Administrator of Klasinski Clinic Orthopedics, a division of Orthopedic Centers of Wisconsin.
Tim Casey, Skyward, Inc.
Tim is the Director of State and Federal Compliance for Skyward Inc. Prior to his time in State and Federal Compliance, he was the Branch Manager of the Skyward Project Management department from 2015 to 2017.
In addition to his current role, Tim is a member of the Technical Advisory Group for the Ed-Fi Alliance; a nation-wide organization committed to the development of interoperability in Technology Education. He's also a public speaking enthusiast. In 2018 he spoke at the SIIA conference in San Francisco as well as multiple Skyward conferences in Kansas, Tennessee, Indiana, Minnesota, and Wisconsin.
Shannon Semmerling, Ask Shannon PR, LLC
A trusted communicator, Shannon Semmerling has led the communications for businesses in athletics, healthcare, insurance, manufacturing, non-profit and retail industries. In 2014 she established Ask Shannon PR, an independent practice that provides clients with public relations and strategic communication services. Shannon is also a registered yoga teacher. Passionate about this place and all people who share it, Shannon regularly volunteers for several non-profits and is honored to be serving as co-chair for this year's United Way of Portage County campaign. Interested in learning more? Ask Shannon.
Dr. Sam Dinga, UWSP
Dr. Dinga is currently the Mentoring and Internship Coordinator at University of Wisconsin - Stevens Point. His past roles and education include:
Diversity Relations Specialist at Travel Guard October 2008 - September 2014 (6 years)
Director of Operation Boys and Girls Club of Portage County June 2005 - June 2009 (4 years 1 month)
Education Edgewood College Doctor of Education - EdD, Higher Education Leadership, 2014 - 2018
University of Wisconsin-Stevens Point Masters, Human and Community Resources, 2008 - 2010
University of Wisconsin-Stevens Point BA, Sociology, 2002 - 2005
Brandi Maluski, Point/Plover Metro Wire
Brandi published her first newspaper in eighth grade at St. Peter's Middle School. Today, she's one of the few working journalists remaining in Portage County. She attended UWSP to study American History, and has extensive training from various trade organizations in ethics and bias, PR, methodology, and copyediting, and has began an extensive research project on the state of local media, and how Portage County has become an official "news desert." Her and others are working to rebuild an entire industry that's been decimated by nonlocal media owners who are unfamiliar with the intricacies of news reporting—along with rebuilding the public trust and rebuilding relationships between the local media and local institutions. News reporting is the one industry founded on the sole purpose of distributing information for the common good: Brandi's job requires extreme flexibility and heightened networking skills, connecting people from different industries and walks of life with a common purpose.

Sponsors
Platinum Sponsor

Gold Sponsors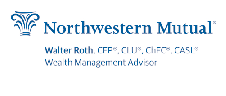 Bartender Sponsor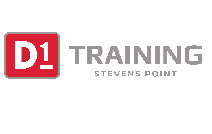 Exclusive Media Sponsor: Midwest Communications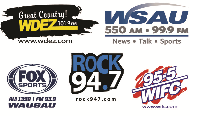 This event is organized by the Ignite Career Committee.