Leaders in Sustainability Speaker Series: Green Procurement - Choosing Safer Materials for your Business

Friday, December 8, 2017 from 8:00 AM to 10:00 AM (EST)
Event Details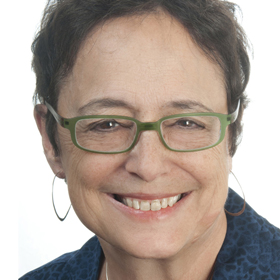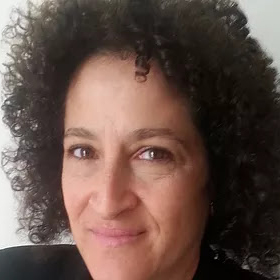 Hilary Baum, Program and Policy Director, New York State Sustainable Business Council;  Kathy Curtis, LPN, Executive Director, Clean and Healthy New York
Workshop:​ ​​Reduce​ ​Harmful​ ​Chemicals​ ​and​ ​Grow​ ​Your​ ​Business!
Strategies​ ​that​ ​benefit​ ​your​ ​customers,​ ​staff,​ ​and​ ​environment 
Learn​ ​new​ ​strategies​ ​that​ ​apply​ ​across​ ​all​ ​sectors​ ​on​ ​how​ ​to​ ​make​ ​efficient​ ​and​ ​effective decisions​ ​to​ ​protect​ ​your​ ​stakeholders​ ​from​ ​harmful​ ​chemicals​ ​and​ ​grow​ ​your​ ​business.​ ​​Savvy businesses​ ​everywhere​ ​are​ ​designing​ ​their​ ​products,​ ​workplaces​ ​and​ ​retail​ ​environments​ ​to respond​ ​to​ ​consumer​ ​demand​ ​and​ ​favorably​ ​differentiate​ ​their​ ​business​ ​in​ ​a​ ​changing​ ​market. Join​ ​the​ ​New​ ​York​ ​Sustainable​ ​Business​ ​Council​ ​​ ​and​ ​Clean​ ​and​ ​Healthy​ ​New​ ​York​ ​for​ ​an informational​ ​workshop​ ​to​ ​point​ ​you​ ​in​ ​the​ ​right​ ​direction​ ​toward​ ​safer​ ​materials​ ​for​ ​your business. 
This​ ​introductory​ ​workshop​ ​will​ ​provide​ ​guidelines,​ ​case​ ​studies​ ​and​ ​information​ ​about​ ​New York​ ​State​ ​and​ ​other​ ​certification​ ​programs​ ​and​ ​opportunities​ ​to​ ​support​ ​the​ ​movement​ ​to​ ​safer materials​ ​procurement.​ ​You'll​ ​learn how​ ​to​ ​assess​ ​your​ ​current​ ​chemical​ ​use​ ​and​ ​take​ ​common​ ​first​ ​steps​ ​to​ ​reduce​ ​your​ ​toxic chemical​ ​footprint. 
Program:
8:00 Breakfast & networking
8:30 Welcoming remarks

Office of the Westchester County Executive 

Dr. Marsha Gordon, President & CEO, The Business Council of Westchester

Dani Glaser, Program Director, Westchester Green Business 
8:40 Presentations & Discussion with Expert Panel
Hilary Baum, Program and Policy Director, New York State Sustainable Business Council, will discuss green procurement as a business strategy
Kathy Curtis, LPN, Executive Director, Clean and Healthy New York, will provide guidelines for identifying and finding solutions to toxic chemicals
9:50 Q&A
---
SPONSORS
PLATINUM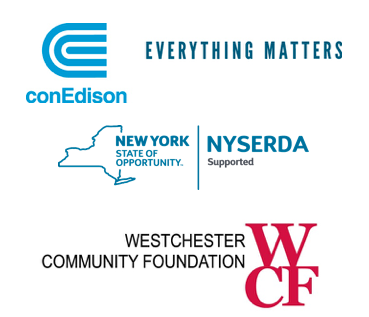 GOLD 

SILVER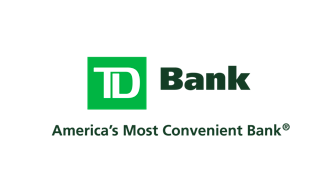 BRONZE
Allied Converters, Inc.
Atlantic Westchester, Inc.
Blue Book Building & Construction Network
Bright Energy Services
Diamond Properties, LLC
LeChase Construction
NewYork-Presbyterian
Reckson, a division of SL Green
Attendee List
Sort by:

Date

|

First Name

|

Last Name
When & Where

Westchester Community College - The Gateway Center
75 Grasslands Road
Valhalla, NY 10595


Friday, December 8, 2017 from 8:00 AM to 10:00 AM (EST)
Add to my calendar
Organizer
The Green Business Partnership (GBP) helps businesses and organizations throughout New York State become more sustainable in all areas of operation in order to earn the official GBP Green Business Certification.  Our members have become industry leaders and proven that you can use fewer resources, do more with less, and improve productivity and profitability at the same time.
A program of the Business Council of Westchester, in partnership with Westchester County and Green Team Spirit LLC, the GBP team has expertly guided employers of all sizes through this process for 10 years. Members have access to exclusive resources as they work with us to reduce their impact on the environment in measurable, meaningful ways. Upon certification, they enjoy a marketable competitive advantage and brand-building recognition.
The entire program – with all of its incredible benefits – is right at your fingertips, accessible from any computer or smartphone. Get started today.