Description
Set your sights on the future with Cooks Who Care's Leaders for Tomorrow classes.
A pick-your-own pathway series for new & experienced culinary leaders, co-hosted by industry mentors.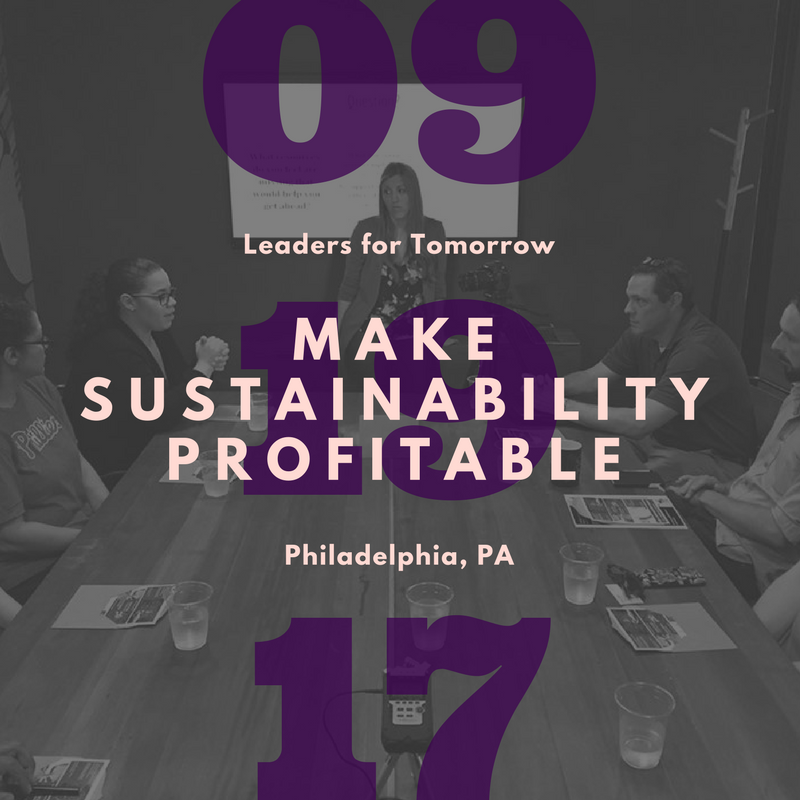 Change the world without sacrificing your budget:
Make Sustainability Profitable
with Jonathan Deutsch, PhD
Professor of Culinary Arts and Food Science & Author
Chefs are uniquely positioned to lead the discussion on reducing and recovering food waste—we can't afford not to. In this workshop, chefs and chef-educators have an opportunity to preview curriculum designed to help the next generation of chefs gain sustainability skills, including full product utilization with the triple bottom line goals of positively impacting profits, health, and the environment.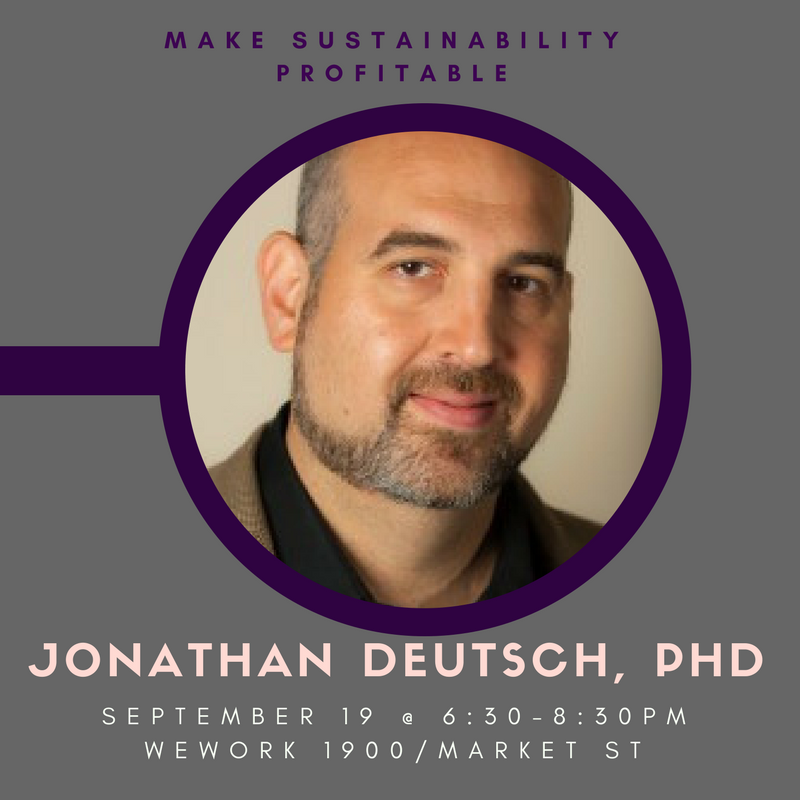 About Jonathan Deutsch:
Jonathan Deutsch is Professor of Culinary Arts at Drexel's Center for Food and Hospitality Management and Department of Nutrition Sciences and James Beard Foundation Impact Fellow, leading a national food waste reduction and recovery curriculum for chef educators and culinary students.
Identify your next steps.
Explore a full schedule of Mentor-led Development Classes.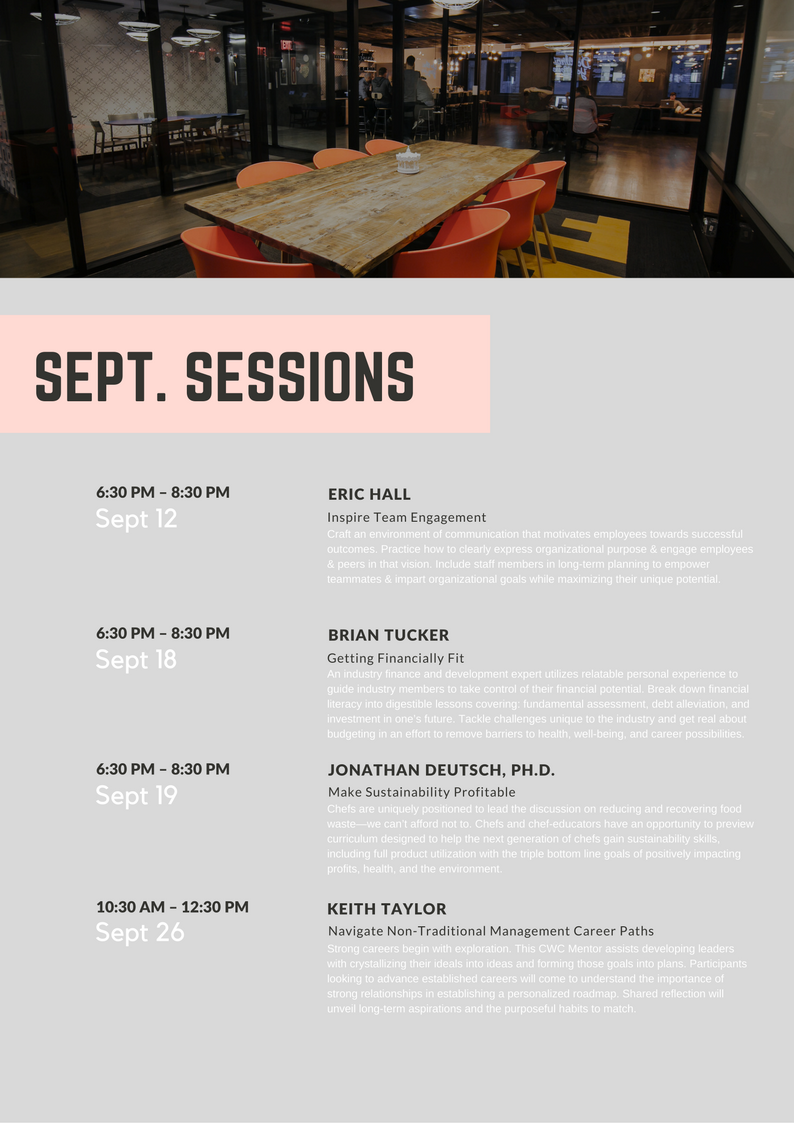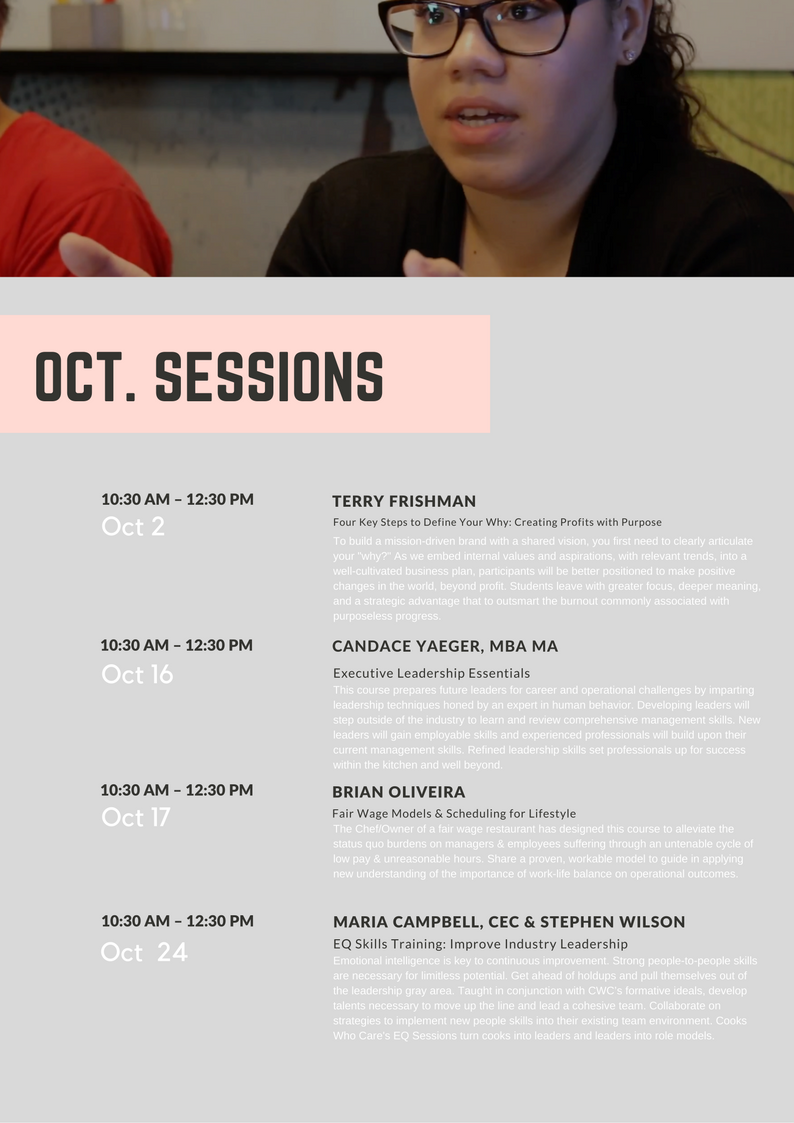 Increase the impact, decrease the price.
Contact Rachael for group discounts and class-bundle packages: rachael@cookswhocareinspire.com