Description
Set your sights on the future with Cooks Who Care's Leaders for Tomorrow classes.
A pick-your-own pathway series for new & experienced culinary leaders, co-hosted by industry mentors.
Lead by Example:
FAIR WAGE MODELS & SCHEDULE FOR LIFESTYLE
with Brian Oliveira
Chef/Owner of Girard & Fair Wage Advocate
The Chef/Owner of a fair wage restaurant has designed this course to alleviate the status quo burdens on managers and employees suffering through an untenable cycle of low pay and unreasonable hours. This CWC mentor will share a proven, workable model to guide leaders in applying their new understanding of the importance of work-life balance on operational outcomes.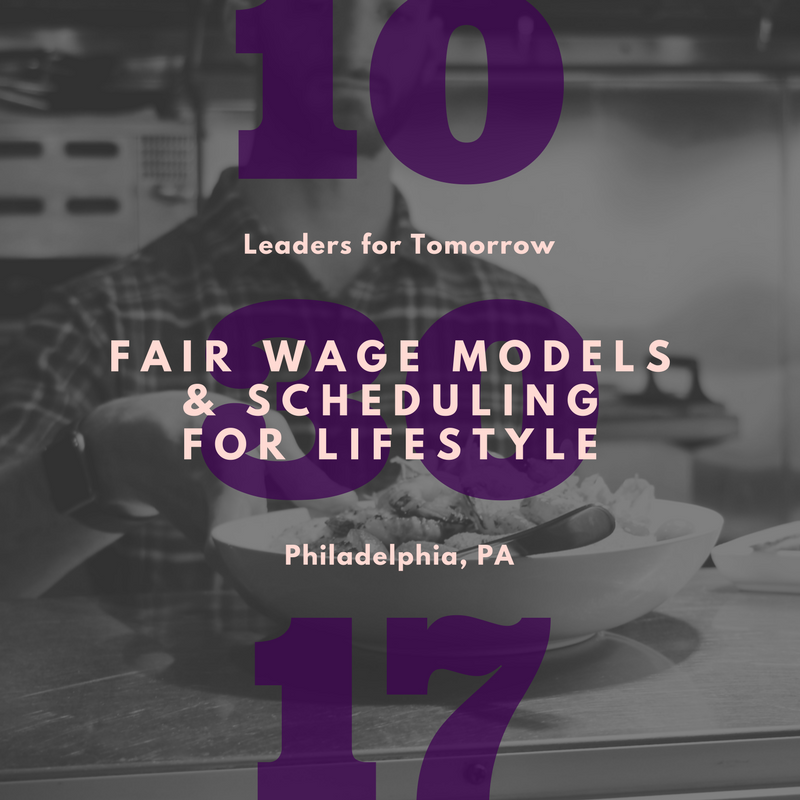 About Brian Oliveira:
Chef Brian Oliveira is the chef/owner of Girard Bruncherie & BYOB. As a restaurant owner and community member, Chef Brian has led the way for greater equality and living wages for industry workers by creating one of the city's first fair wage, no tipping restaurants.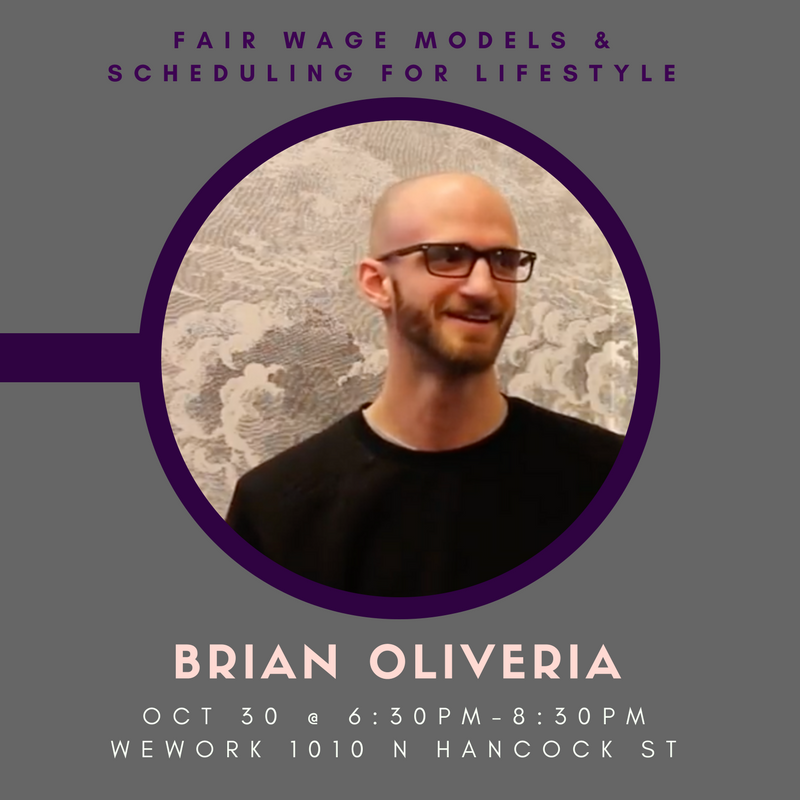 Identify your next steps.
Explore a full schedule of Mentor-led Development Classes.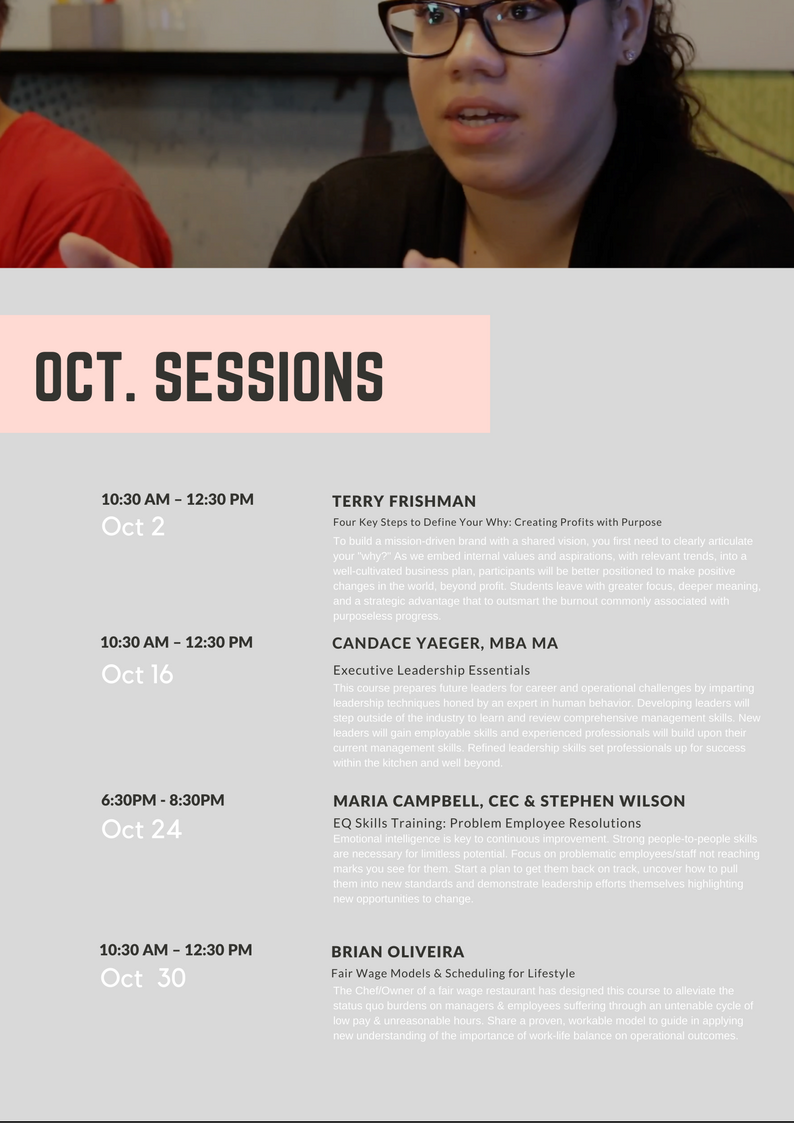 Increase the impact, decrease the price.
Contact Rachael for group discounts and class-bundle packages: rachael@cookswhocareinspire.com