Description
If elite athletes and organizations think they need coaches, shouldn't you have one too? Shouldn't we all?
Coaches help leaders think through and tackle their own problems. Self-reliance, not dependency, is the goal.
Leadership must be learned continuously and honed. Everyone should have a coach throughout their career if you want to grow and change as a leader.
You should attend if you want....
deeper learning- about yourself, how you're perceived, where you can improve.
to talk through things or just listen to gain perspective outside your own thoughts.
to build awareness of blindspots of your personal improvements.
hard results- greater productivity and desire to shorten the learning curve with guidance.

Build on the basics:
EXECUTIVE LEADERSHIP ESSENTIALS
with Candace Yaeger, MBA MA
Career & Business Success Coach at Candace Yaeger Coaching
This discussion will prepare future leaders for career and operational challenges by imparting time-tested leadership techniques honed by an expert in human behavior. Developing leaders will step outside of the industry to learn and review comprehensive management skills. New leaders will gain employable skills and experienced professionals will build upon their current management skills. Refined leadership skills set professionals up for success within the kitchen and well beyond.
Set your sights on the future with Cooks Who Care's Leaders for Tomorrow classes.
A pick-your-own pathway series for new & experienced culinary leaders, co-hosted by industry mentors.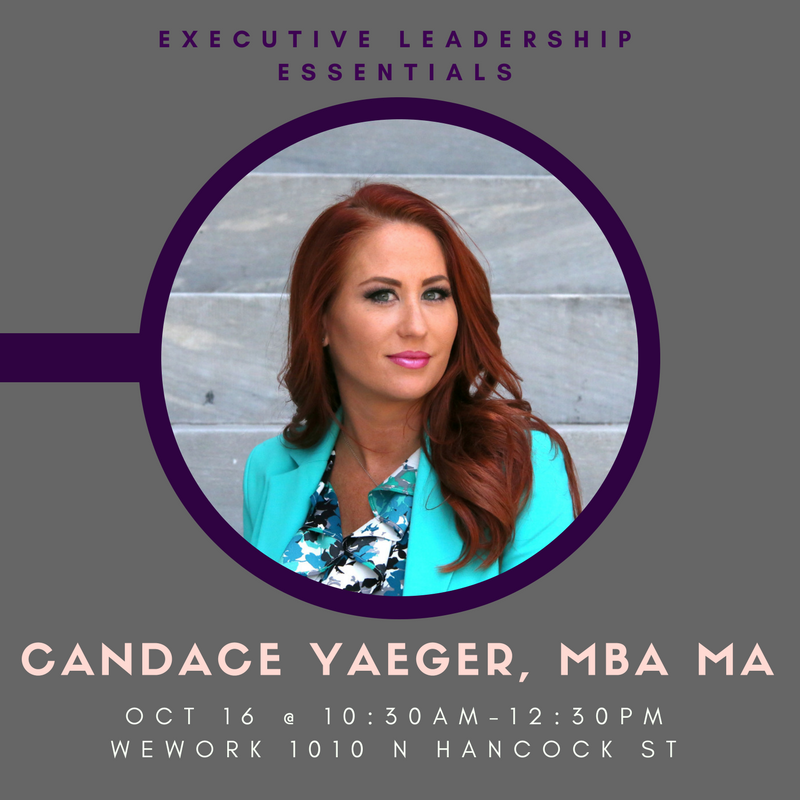 About Candace Yaeger:
Candace Yaeger is a Success Coach, entrepreneur and human potential expert. Candace holds Master's degrees in Psychology and Business. She has extensive training and experience in the fields of organizational behavior, individual human potential and entrepreneurship. She helps professionals cultivate their success mindset, increase productivity, and become effective leaders.
Website: http://candaceyaeger.com/
Linkedin: https://www.linkedin.com/in/candaceyaeger/
Identify your next steps.
Explore a full schedule of Mentor-led Development Classes.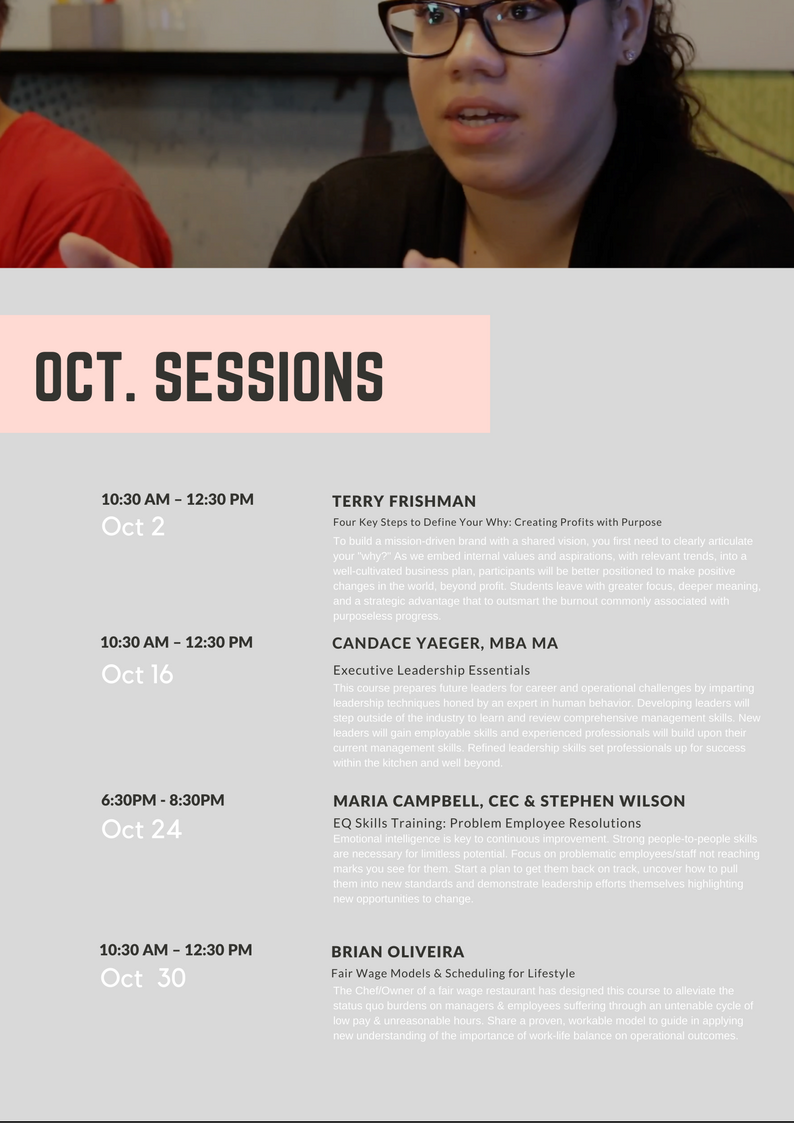 Increase the impact, decrease the price.
Contact Rachael for group discounts and class-bundle packages: rachael@cookswhocareinspire.com