Description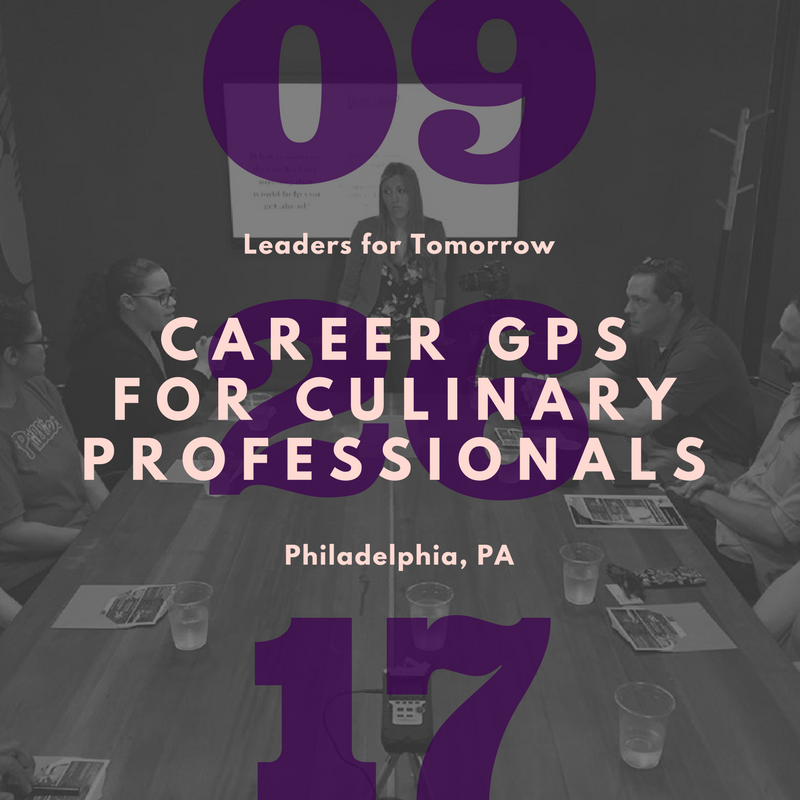 Choose your destination:
Career GPS for Culinary & Hospitality Professionals
with Chef Keith Taylor
Owner/Executive Chef of Zachary's BBQ and President of Chefsoul Culinary Enterprises
You should attend if....

You have had a few food industry jobs under your belt and are looking for opportunities to grow beyond your current job title and want to advance and gain more responsibility.
You want to help others grow to new heights and need need new resources to empower your team to advance.
Want to become qualified for advanced level jobs to bigger operations, with more staff and more demands.
Here's your chance to demystify an important recipe for success. Move and grow in ways that you choose. Strong careers begin with exploration. This CWC Mentor assists developing current leaders with crystallizing their ideals into ideas and forming those goals into plans for the future. By joining our discussion you will understand the importance of strong relationships in establishing a personalized roadmap. Shared reflection will unveil long-term aspirations and the purposeful habits to match. We will discuss how to navigate better career paths to planned goals, higher level management & ownership positions. Walk away with proven foundational steps and critical paths leading to planning your satisfaction as a rising cook, assistant manager, shift leader, sous chef, department head, executive or owner in any organization.
Set your sights on the future with Cooks Who Care's Leaders for Tomorrow classes.
A pick-your-own pathway series for new & experienced culinary leaders, co-hosted by industry mentors who are sharing a topic they are passionate about. Pull from your peers with us.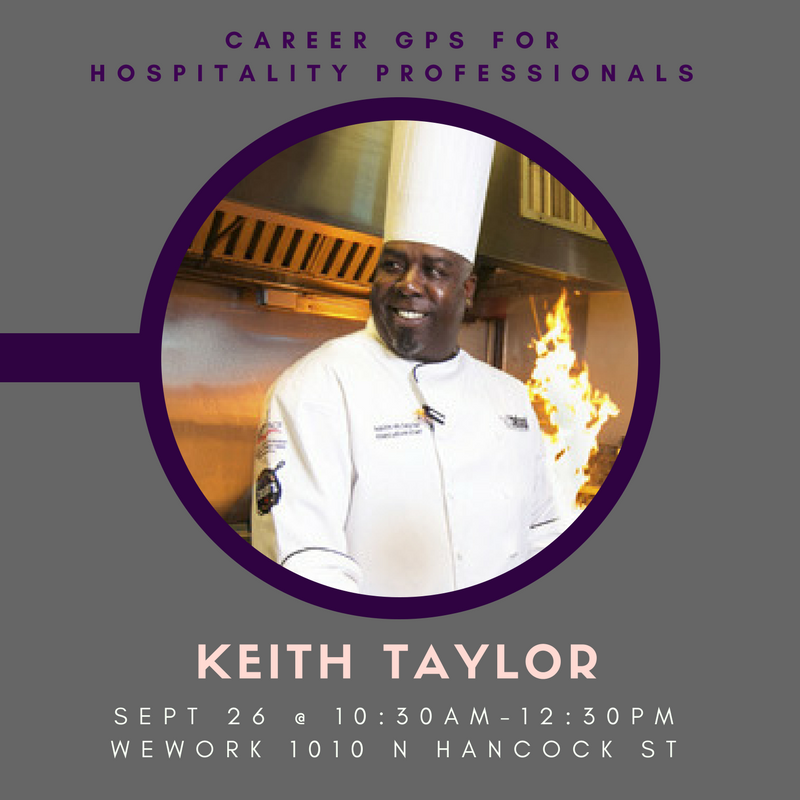 About Keith Taylor
Keith Taylor is an accomplished chef celebrating his love of food and community with award-winning, wood-fired BBQ at Zachary's BBQ. He shares his leadership expertise s President of Chefsoul Culinary enterprises, a consulting group focused on culinary operations management. See more about him and his bio on: https://www.linkedin.com/in/keithtaylor/ & http://zacharysbbq.com/
Identify your next steps.
Explore a full schedule of Mentor-led Development Food Industry Sessions. Topics run through the end of Oct.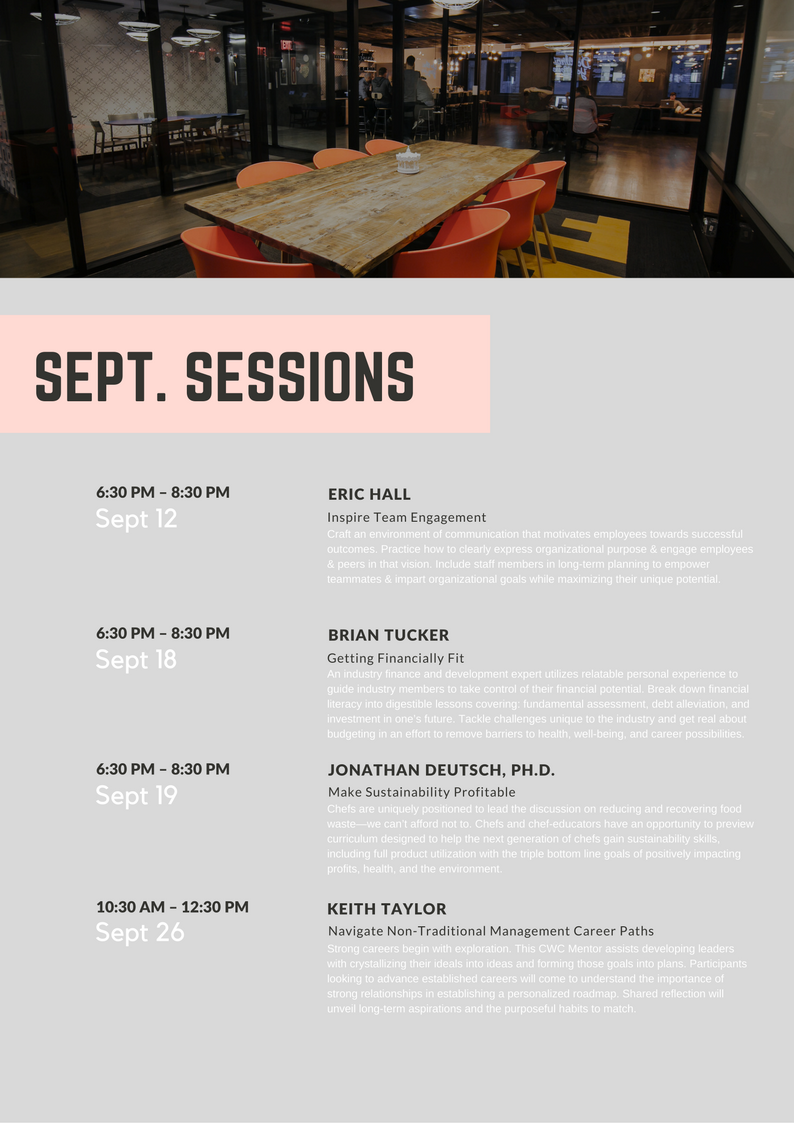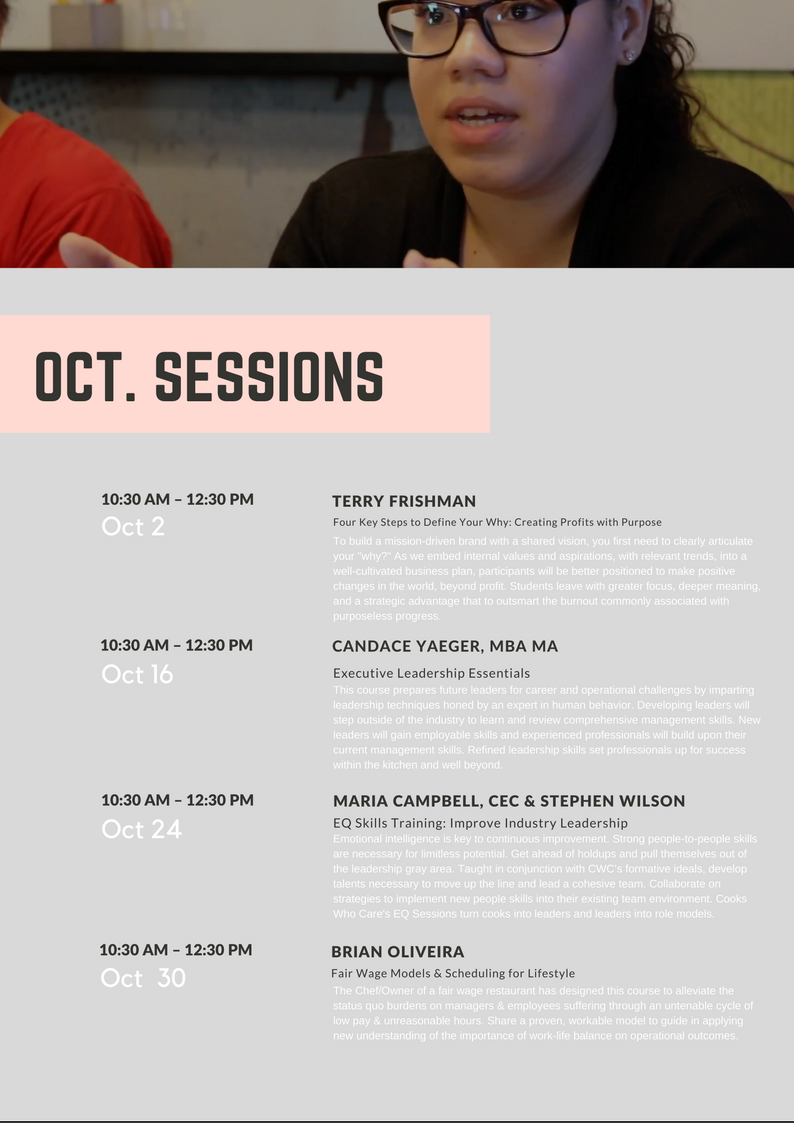 Increase the impact, decrease the price.
Contact Rachael for group discounts and class-bundle packages: rachael@cookswhocareinspire.com