Description
Got a low GPA? Not attending a target school? Not sure what to put on your resume? Feeling undermotivated about your career prospects? Don't worry, that's why this workshop exists.
Leaders was founded in 2010 by Sherjan Husainie (LinkedIn) who had similar issues as you may be facing today; he had a 3.0 GPA and studying engineering at a non-target school. But, through dedication to his passion, he went on to becoming a Vice President in Investment Banking at Morgan Stanley and an investor at CapitalG (Google's late-stage investment arm). If he could do it, he knew many other people could do even better. This is why Leaders exists and we hope this workshop motivates you and teaches you the same lessons he's learned and for you to apply them in your own life.
To date, the initiative has taught over 20,000 students globally with attendees working at some of the most prestigious firms including:

Instructor: the workshop will be taught by Sherjan Husainie, CEO of Employ, Founder of Leaders, and two-time TEDx speaker. Previously he was a Vice President in Investment Banking at Morgan Stanley, covering Private Equity clients in Asia, and prior to that, an investor at CapitalG, Google's Growth Equity investment arm in San Francisco. Prior to these roles, Sherjan was at Technology Investment Banking at Morgan Stanley in Menlo Park, Mergers & Acquisition group at Houlihan Lokey in Los Angeles, and Algorithmic Trading group at RBC Capital Markets in Toronto. Sherjan graduated from UCLA Anderson with a Masters in Financial Engineering and from the University of Toronto with a Bachelors in Aerospace Engineering.
Schedule: the timeline of the event along with the details of each module are as follows:
Hour 1: How I Got Here
Workshop begins with Sherjan motivating the class by walking them through lessons learned over the years of how he started with a low GPA in Toronto and made his way through the various firms. This story-telling session covers over 10 years of experience in recruiting, hustling, and never losing sight of your dream.
Hour 2: Resume

This module teaches step-by-step how to create the perfect resume. Students will learn the Leaders resume format and will be taught specific techniques and tips to market themselves effectively. Having an effective resume is one of the most important aspects of recruiting and students will learn how to create one covering all sections of the document.
Hour 3: Interviewing Techniques
This module teaches students how to properly answer questions during an interview and techniques that make it effortless to navigate tough questions. They learn the true art of interviewing which will help them convey each answer with confidence and conviction. The module covers important topics such as explaining your "story" and how to properly answer questions related to academics, professional experience, extracurriculars, and other topics. They key aspect of this module is to not only provide students with content for interviews, but train them in mastering the techniques on delivering those answers.
Hour 4: Networking Techniques
This module teaches students how to form, develop, and build relationships within their professional and personal networks. Included in this topic are strategies to build your contact list, reaching out to alumni, getting interviews, and cold-networking techniques.
Hour 5: Q&A Session
The final part of the workshop gives students an opportunity to ask Sherjan questions. This Q&A is unlike any other and Sherjan prefers students to be candid and open.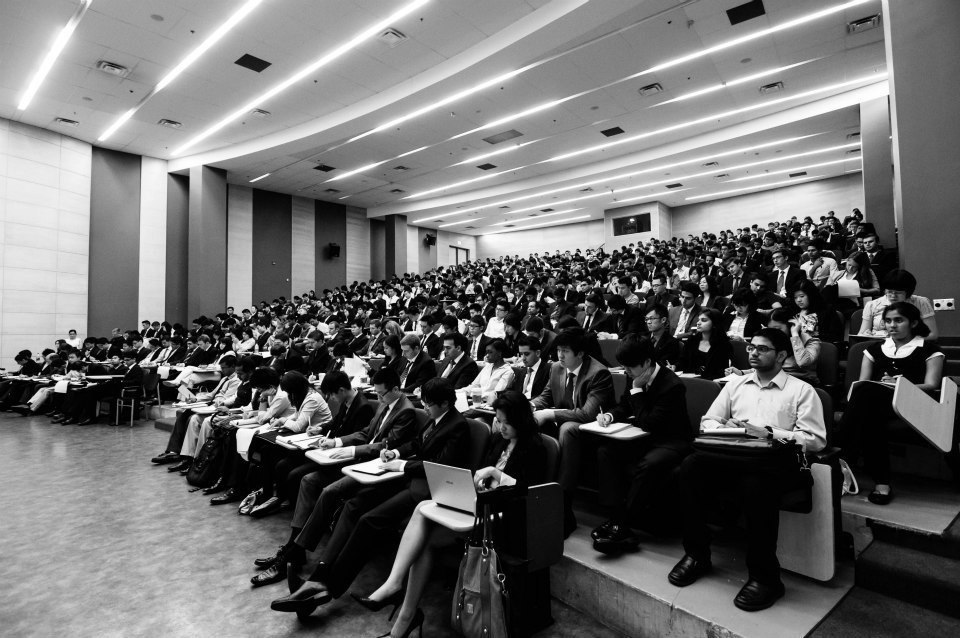 FAQs
Who can attend the event?
Event is open to everyone who is interested in pursuing a career in Investment Banking, Consulting, Accounting, and Entrepreneurship. Students and graduates from all universities, colleges, and high schools are welcome to purchase a ticket and attend.
What currency are the prices in?
All prices are in United States Dollars.