Description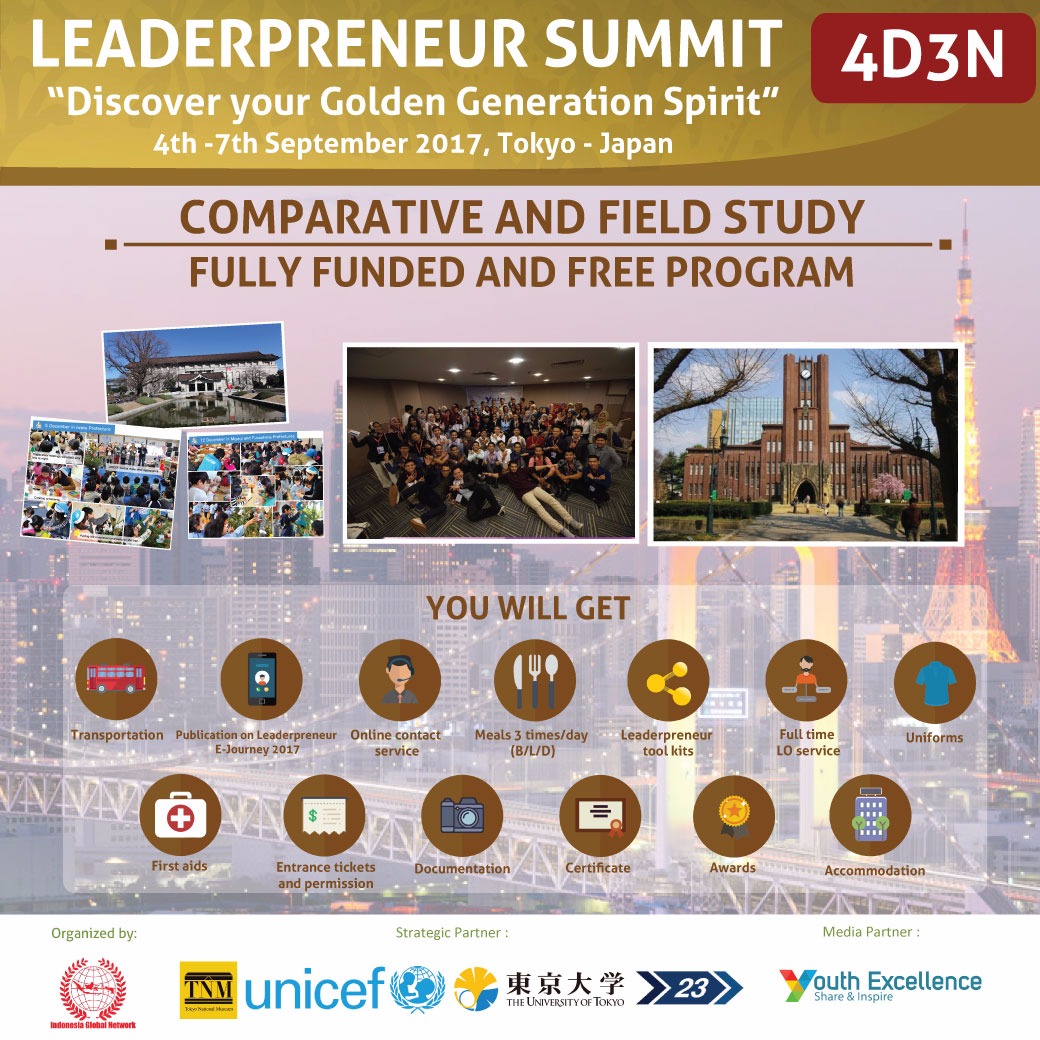 Leaderpreneur Summit 2017
"Discover your Golden Generation Spirit"
English Language
4th - 7th September 2017 Tokyo, Jepang
Fully cover program and full funded (free flight ticket for top 3 Indonesia delegation)
There is no tomorrow for a chance that can be taken by the future young generation of Indonesia. Now, it is the right time to learn and find a new thing for the next Indonesian future leader. Get out from your comfort zone now and see with your own eyes the development the world.
Your missions as delegation:
- Learn about social based international program with UNICEF Japan
- Learn about history, character, and Japanese culture in Tokyo National Museum
- Do a comparative study on Japanese education system with students of Tokyo University
- Discuss and share in a Leaderpreneur Forum and meet students from various countries.
Only for top 30 selected delegations.
Find more about this program on the website.
Apply before 12nd March 2017!
Visit our website: leaderpreneursummit.org