Description
Prepare yourself for a great Leadercast Experience!
The Solon Chamber of Commerce and Solon Women in Business are excited to host a re-cast of Leadercast Women, on March 8, 2019, at The Hilton Garden Inn Twinsburg. This transformational leadership event brings nine internationally recognized female leadership experts and one local leader with unique insights to one event.
Leaders from all walks of life attended this event live, in person, and at Host Sites like ours across the globe to hone their leadership skills and styles. Hear from business executives, human rights activists and award-winning professionals who will help you lead yourself better.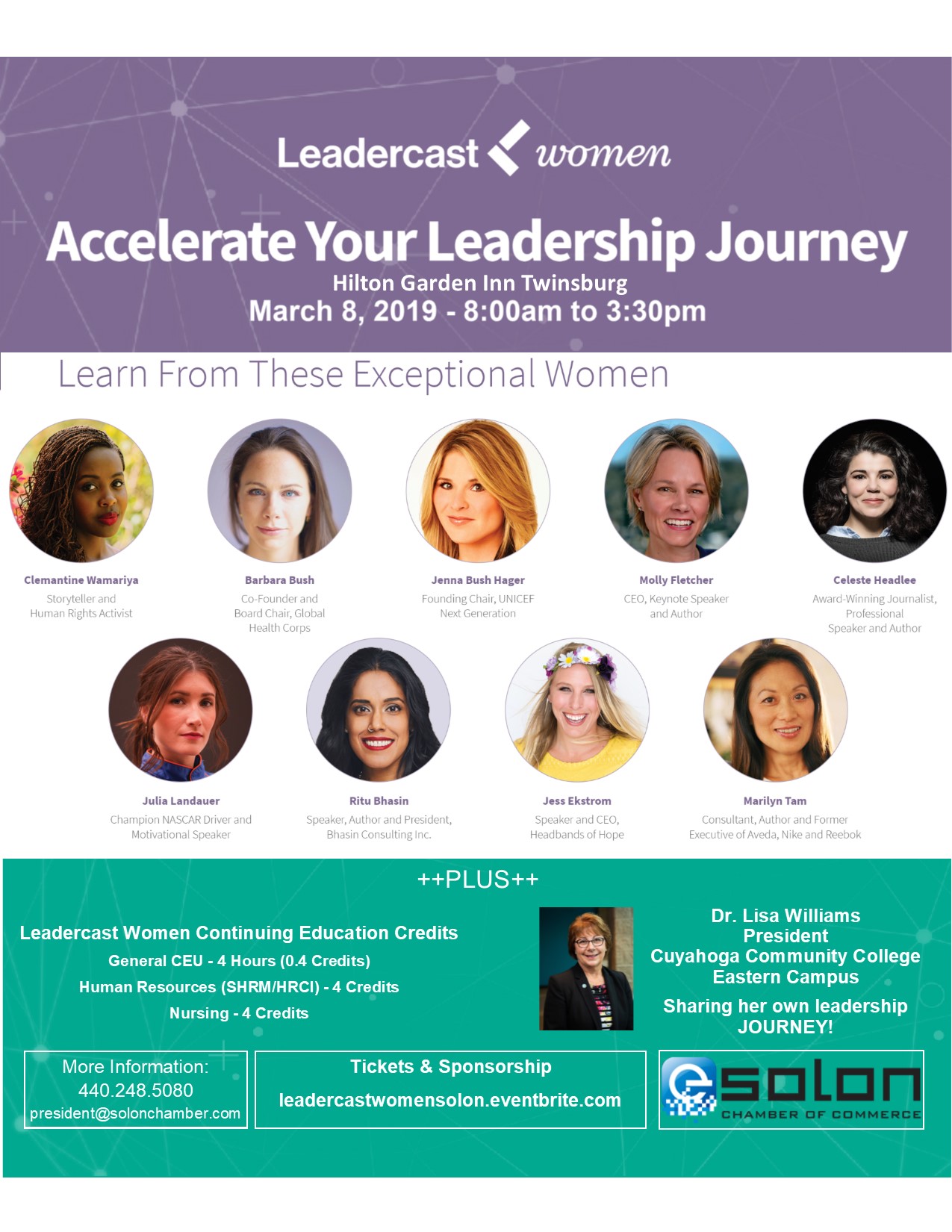 For More Information, Sponsorship Opportunities, Professional Development Hours, Etc. click here
Leadercast Women Co-Chairs
Dora Rankin - 440.570.1311
Michaleen Paul – Your Paul Team; Keller Williams - 440.840.3538
Purchase your ticket to Leadercast Women TODAY!
More Information about the event, reach out to us at 440.248.5080 or president@solonchamber.com

Presenting Sponsor:

Breakfast & Snack Sponosr:


Beverage Sponsors: