Description
2019 Leadercast Women Theme: TAKE COURAGE!
Courage is not the absence of fear; courage is acting in spite of fear. When we consider courage, firefighters, policemen, pilots and military personnel come to mind but courage isn't reserved for a select group of leaders. Opportunities to take courage rise every day in many forms, and it's up to us to seize those moments in our leadership.
At Leadercast Women 2019, attendees will be emboldened to take courage in their daily lives, whether it be in the workplace or at home. At this one-day leadership event, nine leading women will share their inspirational stories of courage while also teaching us steps to enable change in our lives.
Check out the line-up of our courageous speakers!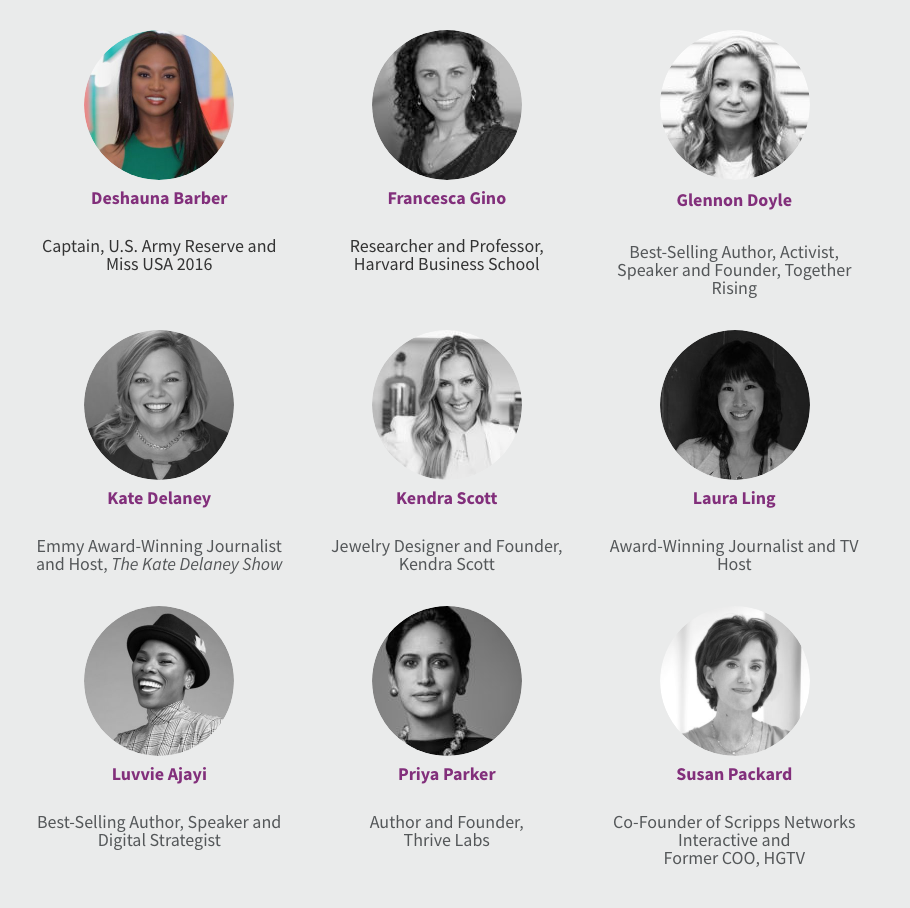 Why attend Leadercast Women?
Be empowered in your leadership. Our mission is to fill the world with leaders worth following. We're confident the lessons you'll learn at Leadercast Women will make you a better leader.

Learn how to take courage. Leadercast Women 2019 will show you how to take courage so you can be a bold leader in your career and in life.

Hear from world-renowned experts. Our all-female lineup of speakers will give you practical guidance on how to enhance your leadership, both for yourself and your team.
Add to your leadership toolbox. You'll hear a lot of wisdom from the female speakers who take our stage. Each of them will share actionable insights you can take with you back to your workplace.
Network with leaders just like you. You will be surrounded by leaders from all industries and backgrounds who are there for the same reason you are: to further themselves on their leadership journey.
Earn CEU credits. Attend Leadercast Women 2019 and you can receive continuing education credits in human resources (HRCI and SHRM), nursing (Alabama State Nurses Association) and general fields.