Description
Purpose is what defines, drives and empowers leaders.
Are you POWERED BY PURPOSE?
Attend Leadercast to learn how purpose motivates teams to build stronger organizations, and inspires individuals to lead with intention.
Leadercast Live - OKC
Leadercast OKC will be hosted at VAST. Located in the heart of downtown, Vast's Infinity Room boasts 360° views of Oklahoma City. Join us for an unforgettable experience on the 49th floor of Devon Tower!
Leadercast Live is the largest one-day leadership event in the world. Broadcast live from Atlanta to hundreds of locations around the world each year, Leadercast brings together some of the most recognized and respected global leaders to create a leadership experience unlike any other.
Additionally, Leadercast 2017 gives you the opportunity to earn Continuing Education Credits (CEUs) to further your career while maintaining your professional licenses.

At this year's event, Leadercast is offering the follow continuing education credits:
Nursing (4) Credits
HRCI (4) Credits
SHRM (4.5) Credits
General (4) Credits ($10 additional cost)
Don't miss out on this great opportunity to earn continuing education credits and grow your leadership.
---
Schedule of Events
7:30am - 8:00am Registration

8:00am - 9:30am Session 1
9:30am - 10:00am Break
10:00am - 11:30am Session 2
11:30am - 12:45pm Lunch Break
12:45pm - 2:30pm Session 3
---
Leadercast Live focuses on the leadership issues most relevant to today's time-starved leader. It is a place of inspiring messages coupled with rich interaction between fellow leaders that want to be intentional about raising their standard of leadership...all delivered with a creative, energetic and memorable approach. Leaders across all industries and various levels of their career are able to leave this event better equipped to take on their next challenge.
What does it mean to be powered by purpose? ...to be part of a purpose-driven organization? ...to work with a team of people who understand the meaning in addition to the metrics?
Purpose is the glue for an organization and the fuel for an individual. Today's organization can't rely on old practices. A new organization is emerging and at the center of its driving force is the igniting power of purpose.
Companies with ideals of improving people's lives at the center of all they do outperform others by 400%


More than 70% of people consider an organization's environmental and/or social impact when deciding where to work


Employees that feel they are working towards a good cause show increased productivity by up to 30 percent


People who are able to make a social or environmental impact on the job are more satisfied by a 2:1 ratio
In 2017 Leadercast is exploring what can happen when teams and individuals are connected by purpose: a strong organizational culture with intentional leadership that inspires extraordinary results.
---

FAQs
Are refreshments provided?
Absolutely! Lunch is included with the purchase of your ticket. Light refreshments will be available throughout the day as well.
What are my transportation/parking options for getting to and from the event?
The event will be hosted in the Infinity Room at VAST, on the 50th Floor of Devon Tower. (333 W. SHERIDAN AVE. OKLAHOMA CITY, OK 73102) Visitor parking is available at the northeast entrance of the parking garage on the first floor, located just north of the building at 101 North Harvey. A parking garage attendant will greet you and ask for your name before granting access. Valet Parking is also available at the north entrance of the Devon Tower. ($10 per car)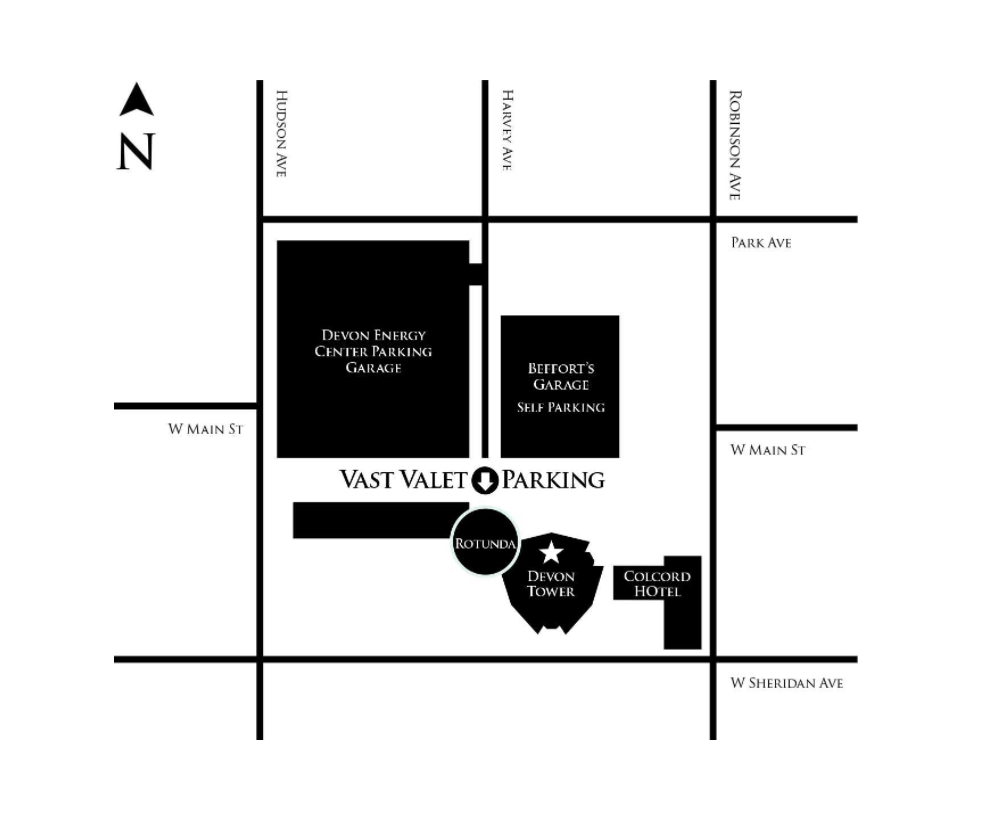 What should I bring with me?
We have you covered on everything you'll need to fully enjoy your Leadercast experience, including a welcome packet you'll receive the morning of the event. If you have a smartphone, bring it with you and download the Leadercast App. There will be many opportunities to use it during the event. You can download the app here: https://itunes.apple.com/us/app/leadercast/id1088440611?mt=8
How do I receive my Continuing Education Credits (CEUs)?
CEU's can be applied for through the Leadercast Live app. You will receive a passcode on the day of the event allowing you to complete this process. Once you have completed the process, you will receive an email confirmation.
How can I contact the organizer with any questions?
We're happy to help! For additional information, contact Ashley Stephen, Speaking Manager at GiANT Worldwide. You can reach her at ashley.stephen@giantworldwide or (805) 245-9271.