Description


Honor Credit Union is proud to bring a world-renowned leadership event to Southwest Michigan, and we want you to join us! Bring your team and join the community for this great Leadership and networking event.
All proceeds from this event will benefit The United Way of Southwest Michigan.
Event Description
On Friday, May 10th, we will be hosting Leadercast Live at The Shadowland Ballroom in beautiful downtown St. Joseph, Michigan. Leadercast Live is the largest one-day leadership event in the world. Broadcast live each year from Atlanta to hundreds of Host Sites around the world, Leadercast Live assembles globally respected leadership experts on one stage to share knowledge and insights from their leadership journeys. Leadercast Live dives into leadership issues relevant to today's leaders to provide solutions and inspiration to help attendees around the globe be better leaders. By bringing together top leadership experts with worldly perspectives, Leadercast provides leaders everywhere with the knowledge and tools to be leaders worth following.
What's Included
Light Breakfast, lunch, and beverages

Workbooks and pens,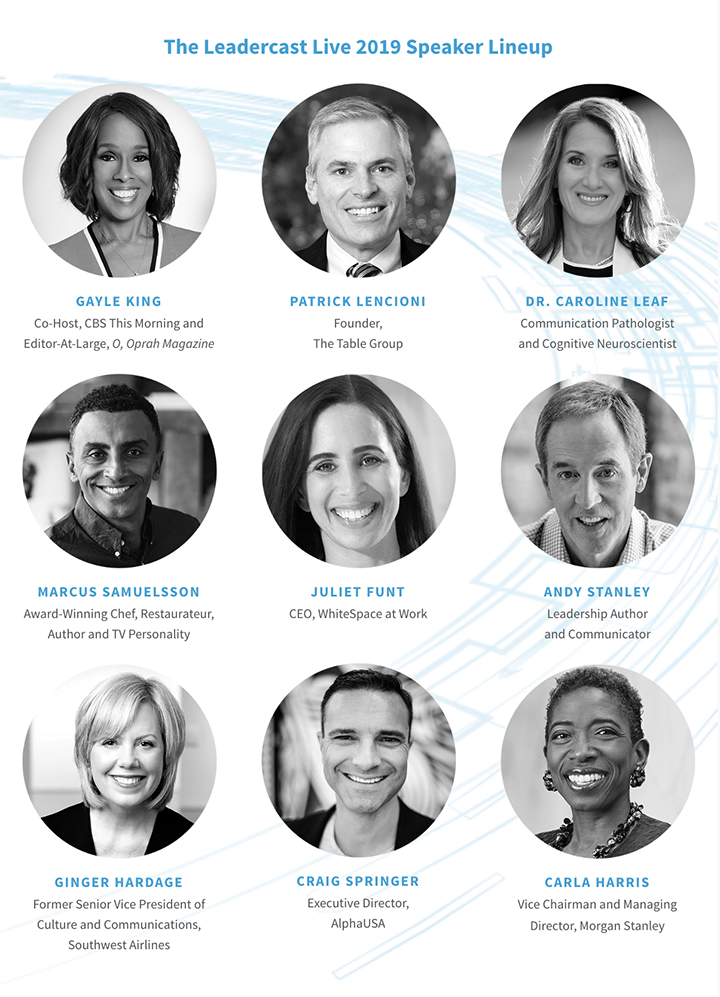 Leading Healthy Teams
This Simulcast, along with our live discussion, will focus on Leading Healthy Teams. What defines a team's success? Is it based solely on achievement, or is there more to the story? The best leaders know a successful team is made when focus, care, attention and development is directed to its members. Healthy teams yield fulfilled employees, effective collaboration, high organizational engagement and greater long-term success. In 2019, Leadercast Live will bring experts in organizational health to help attendees master the art and science of developing and leading healthy teams.