Description
Leadercast LIVE 2018 Simulcast


Friday 5/4/18
8:00 AM Registration, Coffee & Continental Breakfast
9:00 AM-4:30 PM Program
Seat/Ticket Quantities Are Limited - Sign up today!
Discounted pricing only available until 4/15-extended for a short time-buy now!
Lunch Proudly Sponsored by Cracker Barrel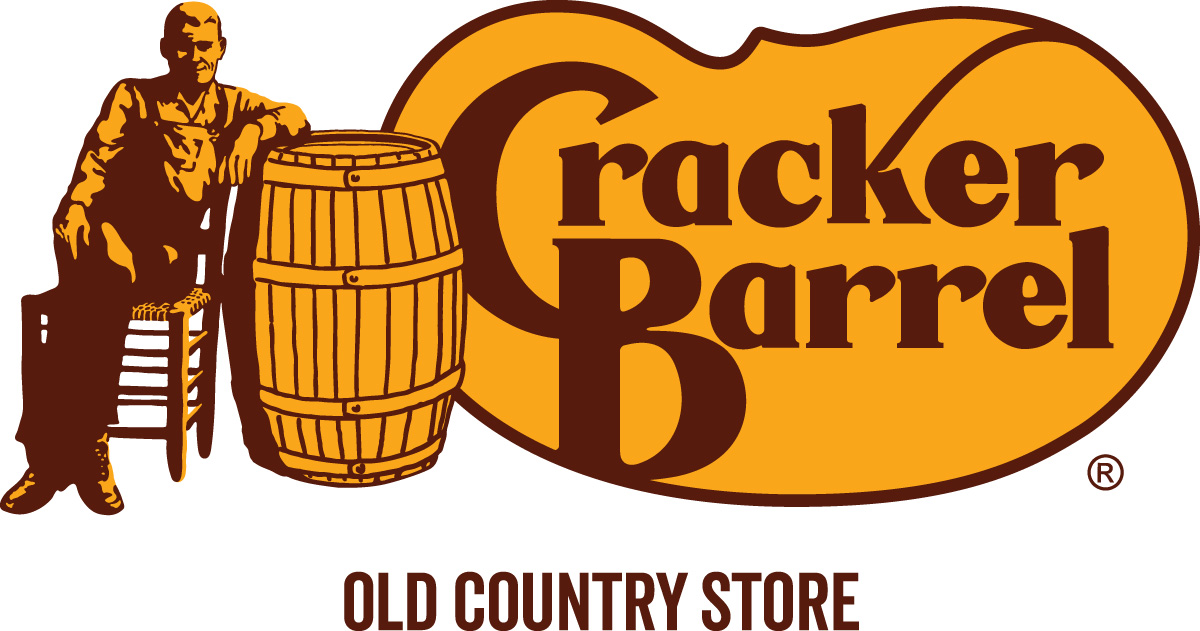 FAQ:
What is Leadercast LIVE?
Leadercast Live is the world's largest one-day leadership event, broadcast live from Atlanta with more than 100,000 attendees participating at 700-plus locations in 20 countries around the globe. It is designed for those seeking inspiration and improvement in leadership, whether you attend as an individual or with a group.
Just like a holiday or birthday, Leadercast Live only happens once a year, and attendees look forward to it with great anticipation. Every May brings another amazing lineup of world-renowned thought leaders who are eager to share their expertise and engage attendees from the stage to create a leadership experience like no other.
The theme for 2018 is Leading Yourself.
The world is looking for great leaders to follow.
In order to become those leaders to the outside, we have to lead ourselves first. We must walk the walk. It's like the flight attendants tell us: "Please remember to wear your own oxygen mask before helping others."
In 2018, Leadercast will focus on that very concept. How do you lead yourself effectively? How do you develop your core principles and values so that your leadership is an outpouring of your innermost self? And how much more will those who follow you benefit from your leadership when you lead yourself well?
Leadercast will help you be a better leader in your business, your organizations, your community and within your family.
The 2018 Speaker Lineup
includes:
Joe Torre- Hall of Fame Baseball Manager, with a conversation about how to transfer your self-leadership skills to leading others

Dr. Mae Jemison- Engineer, Physician and NASA Astronaut who became the 1st woman of color to go into space, on breaking barriers; how to develop the qualities it takes to be a trailblazer
Andy Stanley- Leadership Communicator and Best-Selling Author on why self-leadership matters and how it makes a huge impact on your team, organization and community
Ian Cron- Bestselling Author, Psychotherapist, Enneagram Teacher, and Speaker, talking about the Enneagram & how knowing yourself & your tendencies makes you a better leader for yourself
Jen Bricker- Born without legs but refusing to say "can't", she is an Acrobat, Aerialist, Author, and Speaker on the power of perseverence & positive thinking as a leader
Michael Hyatt- Author, Speaker and CEO of Michael Hyatt & Company on self-care in leadership
Carey Lohrenz- 1st Female F-14 Tomcat Fighter Pilot in the U.S. Navy, Speaker & Trainer on overcoming your fear; courage & bravery in leadership
Jim Loehr- Ed.D. Chairman, CEO and Co-founder of Human Performance Institute on the importance of character as a leader-why the most successful achievers (who are personally fulfilled) are tied together by good character
Kat Cole- COO & President, North America of FOCUS brands on being a leader of innovation & progress: how to iterate, adapt & succeed faster
Is this the first time Leadercast has been hosted at Cornerstone?
Yes, it is & we are very excited!! We chose to host it for the first time this year because we had a private group watch Leadercast 2017 here last year, and we were SO impressed with the quality of speakers & information provided that we wanted to make it available to more people in the area!
Who should attend?
YOU! And anyone who wants to join us for an inspirational, educational (and fun!) day listening to world class speakers on how we can each become better leaders. It's open to the public, but tickets are limited by the space available, so get your tickets early!
Bring your friends, your coworkers, your staff…heck, bring your boss (& maybe get your company to sponsor your group)! Take the opportunity to remove yourself from your normal business environment; it will free you up from everyday distractions to network, learn and be inspired.
Our facility is fully handicap accessible, but please inform us in advance of any special requirements.
What's included in my ticket price?
Everything you need for an amazing day:
Program with workbook
Continental breakfast
Hot lunch with dessert provided by Cracker Barrel, Grove City
Afternoon snacks
All day unlimited hot coffee & cold beverages in each room
Free parking in our lot and on the street
A memorable day spent at Cornerstone Meeting & Event Center!
What should I wear?
We recommend casual business attire, but jeans are perfectly fine too!
Each room is climate controlled, but since opinions vary on perfect temperature we also recommend layering with a sweater or jacket.
We are located on a relatively quiet semicircle with sidewalks, so feel free to bring your tennis shoes & have a power walk over lunch if you want.
Can I sit with my friends/coworkers if I want?
Yes of course! Give us the names of all in your group (no later than 2 weeks prior to the event) and we will make sure you have assigned seating together. Otherwise, general access seating within the room is on a first come, first served basis, so be sure to arrive early to get the seats you want.
Can our group reserve our own room?
Yes! As long as space allows, you can reserve one or more of our three rooms for your group alone as long as you purchase the minimum number of tickets shown.
Room options:
Board Room

Rental =

minimum 16

tickets, up to 20. No public access during event.

Builders Room

Rental =

minimum of 24

tickets, up to 32. Public access for lunch/timed breaks only.

Foundation Room

Rental =

minimum of 40

tickets, up to 44. Public access for lunch/timed breaks only.
If you reserve a room, you have the option to provide your own personalized group materials and/or event leader (for discussion, etc.) or we can provide one for you. We will still provide all Leadercast/Cornerstone specific materials. Lunch & snacks for everyone will be provided in the main Lobby at pre-specified times, during which both the Builders Room & Foundation Room may have people passing through to reach the Lobby. Beverages will be available in each individual room all day long.
Please call or email Cornerstone for more information.
What if I need to cancel? Do I get a refund?
Leadercast registration works like a concert ticket. It is non-refundable, but you can definitely give or sell your ticket to someone else if you can't make the event. If you do, however, be sure to let us know the new name for the reservation/name tag.
What if I have more questions?
For general information on Leadercast LIVE, visit the main Leadercast page.

For specific questions about the event at Cornerstone,
you can call us at 614-871-7100
or email Andrea@CornerstoneEventCenter.com
Notice:
Each attendee must have either a printed event ticket or a digital ticket on the day of the conference in order to be admitted. If attendee fails to produce either the event or digital ticket then admittance will not be honored to the event. FEE INCLUDES: A notebook for each registered person and admittance to the conference, as well as your own "swag bag" & entry into raffles. By attendance each attendee grants permission to be audiotaped, video-taped, and/or photographed by any means and grants your full likeness, voice, and/or words to be used by Cornerstone in our advertising or social media. TAPING: No audiotaping or videotaping of the sessions is allowed. NEWSLETTERS: Registrants will also begin receiving exclusive content, offers, and product information from Cornerstone Meeting & Event Center via our e-newsletters. You may unsubscribe from these newsletters at any time by following the link provided at the bottom of each email. We will not share your email address with anyone.