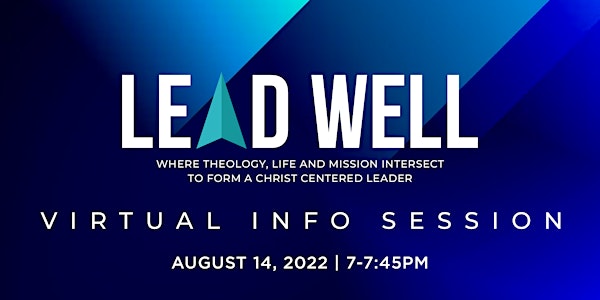 Lead Well Information Session
Discipleship Training
About this event
This is an information session for the Lead Well 2020-2021 program beginning in August 2022.
Lead Well is designed by Grace Covenant Church to continue to make disciples and grow leaders.
The Foundations Track is a one-year program purposed for those who desire to grow in their Christian faith. The Leadership Track is a two-year program intended to equip and empower those who feel a call to lay leadership or to vocational Christian ministry.
This information session will be held via Googlemeet on August 14, 2022 at 7:00-7:45pm. Please join using the following meeting information:
Lead Well Info Session Link:
Sunday, August 14 · 7:00 – 7:45pm
Google Meet joining info
Video call link: https://meet.google.com/ehr-pixv-hro
Or dial: ‪(US) +1 650-735-3281‬ PIN: ‪561 844 695‬#
More phone numbers: https://tel.meet/ehr-pixv-hro?pin=3508777434484