Description
Are you ready to take your public speaking skills to the next level?
In a world that still challenges women and girls as leaders in any field, their ability to stand their own with confidence is key. That's why Girl Scout Troop #30035 is hosting a free workshop to help young women learn the public speaking skills they need for success!
What: 'Lead Up'—A Young Women's Public Speaking Workshop
Who: Young women ages 12-17 that want to grow their professional skill set
Cost: $0 (Yep, it's free!)
When: March 12th, 2016 9AM - 12PM
Where: Unitarian Universalist Church of Berkeley
What to bring: A positive attitude! Refreshments and supplies will be provided.
The seminar will include two action-packed workshops, led by some of the East Bay's most inspiring and successful young women. Keep reading to learn more about the workshop presenters!
Questions? Contact our Troop Leader, Marissa, at marissavessels@gmail.com or 951-218-2140.
Sadia Saifuddin — Intersectional Identies: Navigating Spaces of Power and Politics & Keynote Speaker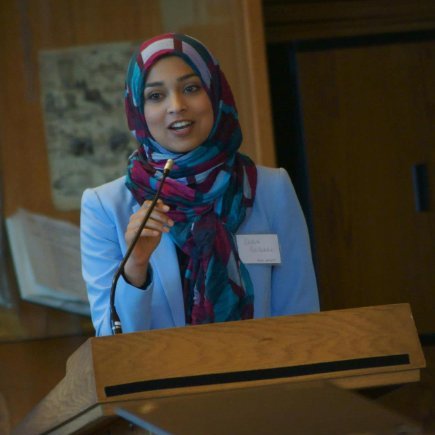 A previous girl scout herself, Sadia Saifuddin lives, works, and plays in the great city of Oakland, California. She recently finished her term as the University of California Student Regent, representing over 250,000 undergraduate, graduate,and professional students on the governing board of the University of California. While serving as an advocate for affordable and accessible higher education, Sadia compiled and presented the first ever system-wide report on student food insecurity, as well as regental recommendations on healing malnourishment and hunger at the UC. Sadia also served as one of twenty Senators on UC Berkeley's campus, during which she founded UC Berkeley's first Food Pantry, established a meditation space, and worked to ensure mental health resources were available for all students. Sadia has spoken at multiple conferences, events, programs, and workshops, and has also conducted leadership trainings internationally as well. Currently, Sadia works at Ikaso Consulting, a management consulting firm that develops organizational and procurement strategy for state governments and public sector organizations. This past year, Sadia launched mPower, an organization that provides mentorship for college admissions consulting, academic enhancement, program design, and leadership development for students in an effort to help them achieve their goals. In her free time, Sadia loves to explore artisinal ice cream flavors, hit the dance studio, and spend time with her four younger siblings.
Gabriella Rader — Self-Confidence in Public Speaking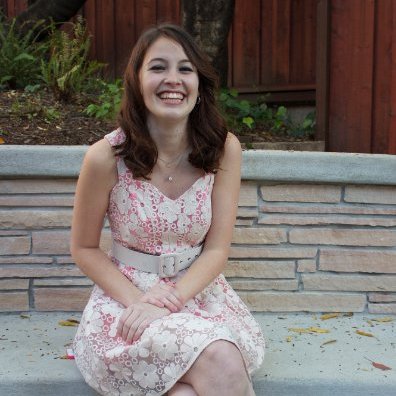 Hi there! My name is Gabriella Rader and I am a recent graduate of UC Berkeley (class of 2015) with a degree in Molecular and Cell Biology. I grew up in Seattle, WA, where I was a Girl Scout (!) while I was in elementary school. I moved abroad to Shanghai, China, when I was in high school, and then came back to the United State to attend college in California. I love to play the piano, sing, read, write, play soccer, and play chess. I also love to eat Girl Scout cookies (Thin Mints and Samoas are my favorite). I currently work at UCSF as a researcher in an anesthesiology laboratory.


Can't make it to Lead Up but know someone who'd love to attend? Please help us spread the word about this event by sharing this page with your network!
Who we are and why we're hosting this event: We're Violet and Adriana, 2 local Girl Scouts and High School Sophomores who are working to earn their Girl Scout Gold Award (the highest honor awarded to women under the age of 18, earned by less than 2% of Girl Scouts worldwide). As part of our quest to earn this award, we're hosting 'Lead Up' as a Take Action project, through which we're fusing our personal passions with the concepts we've learned in the "It's Your World, Change It!" Journey from Girl Scouts in order create tangible, lasting change in our local community. The issue that we're passionate about is women and leadership and we've decided to effect change by educating local young women and helping to equip them with the tools they need to succeed as leaders.