Description
Welcome Leaders!
You and your guest are invited to our special 2 day Lead LIVE Networking event happening Sept. 13-14 in beautiful Las Vegas, Nevada!
Join Chad Nicely & Team for a special 2 day event full of strategizing, networking and learning!
At this event you'll have an opportunity to do a
deep dive into LEAD and the LCS…

You'll also discover:

How to use the LEAD app to automate your business & your life
Why right now is the best time to use your digital business cards
How to use my "Foot In The Door" Technique to get a FLOOD of leads
How to use Facebook & Instagram Ads to FILL your pipeline
7 Figure Marketing Secret…
Special Guest Speakers include -
Sean Donahoe -
For over 22 years Sean has been building, growing and scaling businesses. He has been dedicated to guiding businesses, entrepreneurs and individuals worldwide to achieving incredible success, financial independence and elevate their business to the next level.

As a highly successful entrepreneur, investor, consultant and venture capitalist he knows what moves the needle and is one of the most sought after experts and speakers in the industry.

Sean has consulted with some of the largest companies in the world including multi-national banks, Fortune 500 companies, and Venture Capital firms as well as Start-ups and businesses of every size.

As the CEO and Co-Founder of UnHustled, LLC. Sean brought his years of experience, expertise, and passion for business and having time and wealth to help other entrepreneurs finally get UnHustled.

Sean came to America with just $5 and half a suitcase and in a short space of time quickly built an Empire through guts, determination and an unstoppable will…

He has worked and traveled all over the world. Sean is happily married to his business partner and has two sons, both budding entrepreneurs themselves. He currently lives in Texas and manages his many multiple businesses from his home or his laptop wherever in the world he may be.
---
Steve Rosenbaum -
Steve Rosenbaum, is known by thousands around the world as "The Original Back End Specialist" because his "Flawless Follow Up" systems automatically convert "looky-loos" into paying clients and customers with remarkable ease and simplicity. Steve has inspired tens of thousands of businesses and professionals in over 150 different countries with his top-rated books, courses and done-for-you funnels.
His style is often called, "Passionate", "Humorous", "Exciting" and "Real-Life", which means you're going to have a great time in this presentation, plus take away pure gold that you can immediately implement into your own business. Steve is also passionate about helping fellow "Baby Boomers" create new opportunities for themselves in their "Second Act".
He has been featured in the the NY Times Best Selling Book "So What Do You Do, vol. 2″, written about in the Wall Street Journal, and interviewed by CBS News 20/20, and is a popular speaker at numerous events, meet ups, podcasts and rallies.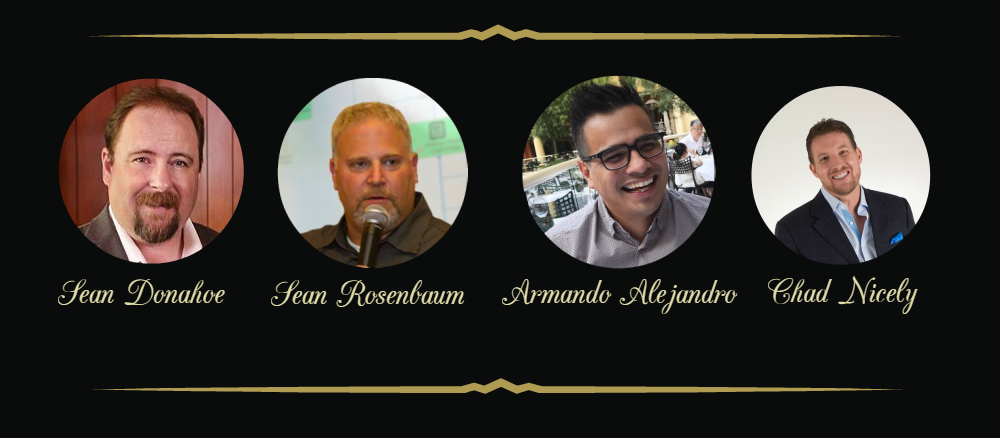 And your hosts...
Armando Alejandro
and
Chad Nicely
See you in Vegas!
Follow up email will be sent with exact address and hotel information to all who reserve, prior to event.