Lead & Children: Impacts of Childhood Lead Exposure - Dr Marie Lynn Miranda
Description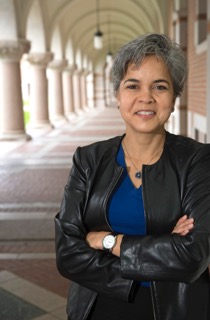 Lead used to be in everything. The pipes that brought water to our homes, the paint the covered our walls and even the bobbypins we use to pull our daughter's hair back, all used to and sometimes still are made with lead. The dangers of lead exposure were unknown at the time and the dangers are significant. Lead poisoning has been tied to increases in academic and behavior challenges in children and data suggests that more than any other factor increases in lead exposure and lead poisoning can be directly tied to increases in crime and deliquency in community.
In a community already reporting elevated blood lead levels in our children at three times the rate of children in Flint, Michigan; in a community that is home to seventeen public water system that continue to report high lead levels in the water entering our homes; it's time we took action.
Join CHI St. Joseph Children's Health for a special presentation and discussion with Dr. Marie Lynn Miranda, provost at Rice University and one of the leading researchers on the impact of lead upon children in the United States.
This special engagement is free to the public (a donation is appreciated). The lecture and discussion will begin at 7PM. Participants are invited to arrive early for a dessert reception starting at 6:00PM prior to Dr. Miranda's presentation.