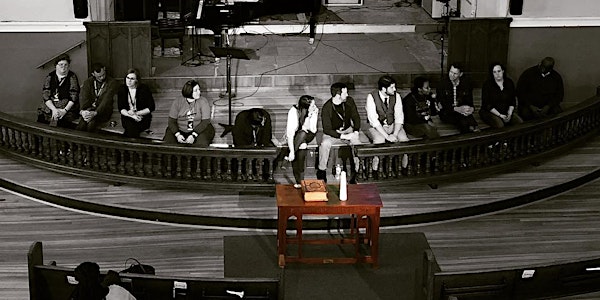 LEAD 2023
LEAD creates space for Christian leaders to connect with others who are courageous, collaborative, vulnerable, relational, and hopeful.
When and where
Location
Cambria Hotel Downtown Asheville 15 Page Avenue Asheville, NC 28801 United States
About this event
UMC LEAD is excited to announce that the 12th annual LEAD Conference will be held in Asheville, NC from January 22rd-25th, 2023. The host hotel will be The Cambria Hotel Downtown and the host church will be Central United Methodist Church.
LEAD creates space for Christian leaders to be vulnerable and courageous, connects them around their hopes for the future, and equips them to bring those hopes into reality. LEADers see a vision of the kin-dom of God and are willing to go through hell to get there. We support them on the journey.
We believe that LEADers are… Courageous, Collaborative, Vulnerable, Relational, and Hopeful.
As always, speakers will be chosen from an application process and will present on a variety of topics. Church, non-profit, education, and business leaders are encouraged to apply. Each speaker will give a 7-18 minute "TED style" talk.
In addition to speaker sessions there will be crowdsourced breakouts, a special session Monday evening, and a closing worship and dinner on Tuesday evening. Other details such as venues, hosts, and sponsors will roll out between now and the conference.
LEAD 2023 Schedule (subject to change)
All Events will be at Central United Methodist Church (CUMC) unless otherwise mentioned 
Sunday January 22nd
3:00 p.m.   Hotel Check-In
5:00 p.m.   Conference Registration In Lobby of the Cambria Hotel
7:00 p.m.   Opening Mixer TBA
Monday January 23rd
7:30 a.m.   Breakfast at (CUMC)
7:30 a.m.   Late registration at CUMC
8:30 a.m.   Worship
9:00 a.m.   Session #1 
10:20 a.m. Snack break (Sponsored by MTSO)
10:40 a.m. Session # 2
12:00 p.m.  Lunch
1:00 p.m. Session #3
2:20 p.m.   Free Time or Immersion
5:30 p.m.   Dinner - on your own and free evening
Tuesday January 24th
8:00 a.m.   Breakfast
9:00 a.m.   Worship
9:30 a.m.   Session #4 
10:50 a.m. Snack break
11:10 a.m. Session # 5
12:30 p.m.  Lunch
1:30 p.m. Session #6
3:00 p.m. Free Time
6:00 p.m.   Closing Reception sponsored by WNCCUMC
8:00 p.m. Conference ends but Tuesday night Hotel included for single and double registrations
 Covid Protocol at LEAD Conference 2023
We are doing our best as a Board to ensure the safety of all participants at the LEAD 2023 conference in Asheville. Because of that, we will be enforcing some policies that will help us take care of one another.
An inherent risk of exposure to Covid-19 exists in any public place where people are present. Covid-19 is an extremely contagious disease that can lead to severe illness and death. According to the Centers for Disease Control and Prevention, senior citizens and those with underlying medical conditions are especially vulnerable. By attending the LEAD Conference in 2023, you voluntarily assume all risks related to exposure to COVID-19.
We will follow the guidelines and requirements of the CDC, the state of North Carolina, Buncombe County, City of Asheville, and venues with regard to Covid protocols.
While we will not be mandating testing for all attendees, we encourage everyone to do so.
Our venue for the majority of the conference is Central UMC. Because of the size of the sanctuary we will be below 30% capacity.
We will send out updated guidelines and requirements in January prior to the start of the conference, based on what is appropriate at that time.
If at any time you become symptomatic or receive notification of exposure to Covid-19, we ask that you notify leadership immediately and isolate yourself until you've received instructions from your medical provider.
If for any reason you cannot comply with these protocols during the conference, you will be asked to leave at your own expense.
Refunds will be offered minus a  $50 registration fee and Eventbrite fees (varies by ticket type) up until December 1st. Refunds after that date can not be offered but registration can be transferred to another person at no additional charge.
Find out information on how to be a sponsor at https://umclead.net/conference/sponsors/