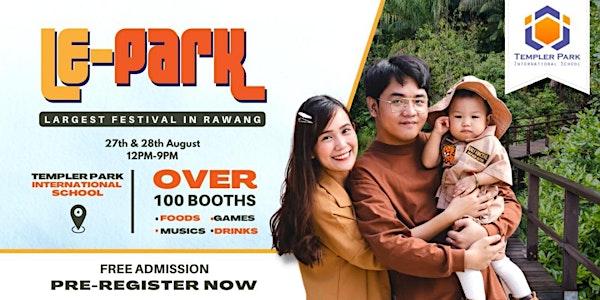 Le-Park Festival
Are you looking to have fun with your beloved kids, family members, and friends? LE-PARK is the right place for you! Guess what? It's FREE..
When and where
Location
Templer Park International School (TPIS) Taman Rimba Templer Rawang, Selangor 48000 Malaysia
About this event
This is a community engagement festival organised by Templer Park International School where everyone is invited to enjoy the largest fair in Rawang.
In this festival you will find lots of SMEs who serves food, beverages, clothing, educational products, green products, and other types of entertainment services or arts and crafts.
The festival will have lots of activities such as fun fair, petting zoo, a free trial class of dancing, yoga, drawing, language class and many more. In addition to dancing performances, influencer and community VIPs.