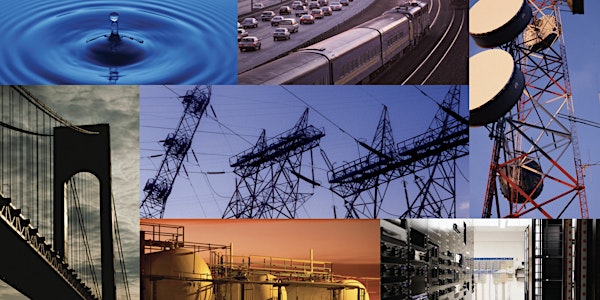 LE ONLY: Extremist Threats Against Critical Infrastructure
Join us to discuss current threats against critical infrastructure sectors and how select sectors are confronting this threat landscape.
About this event
While violent extremists embrace attacks on soft targets, they express particular admiration and ambition for attacks that target critical infrastructure sectors — attacks that they hope will lead to wider chaos, destruction, and loss of life while advancing their goals. In this webinar to mark Infrastructure Security Month, Homeland Security Today Managing Editor Bridget Johnson will detail recent threats directed at multiple critical infrastructure sectors by various extremist movements, including patterns in this threat activity and encouraged tactics. Panelists from key Information Sharing and Analysis Centers will then discuss how law enforcement and critical infrastructure partners can best confront this threat landscape: Benjamin Gibson, senior physical security analyst for the Electricity Information Sharing and Analysis Center (E-ISAC); John Bryk, cybersecurity and physical threat intelligence analyst for the Downstream Natural Gas Information Sharing and Analysis Center (DNG-ISAC); and Hannah Magoveny, lead analyst for the Public Transportation, Surface Transportation, and Over-the-Road Bus ISACs (ST, PT and OTRB ISACs). This will be followed by Q&A and panel discussion.
This webinar is open to law enforcement and government ONLY. You must use your official government email to register.
Law enforcement and government agencies may request a copy of this webinar by emailing bjohnson@gtscoalition.com.
Panelists:
Benjamin Gibson, Senior Physical Security Analyst, Electricity Information Sharing and Analysis Center (E-ISAC)
John Bryk, Cybersecurity and Physical Threat Intelligence Analyst, Downstream Natural Gas Information Sharing and Analysis Center (DNG-ISAC)
Hannah Magoveny, Lead Analyst, Public Transportation, Surface Transportation, and Over-the-Road Bus ISACs (ST, PT and OTRB ISACs)
Bridget Johnson, Managing Editor, Homeland Security Today