Description
To RSVP for the Los Angeles tasting on April 22nd, please click here.
April 18th, 2013, 6pm - 8pm
Le Cercle Rive Droite de Grands Vins de Bordeaux
RIGHT BANK GRAND TASTING
&
SILENT AUCTION

32 Prestigious Châteaux
Present an extraordinary selection of wines
including the outstanding 2009 and 2010 vintages.
Millésime Restaurant at The Carlton Hotel
(92 Madison Avenue, corner of 29th street)
$150 (proceeds to benefit City Meals on Wheels)
Wine-friendly hors d'oeuvres, cheese and French pastries will be served during the tasting.

Tickets must be purchased online; no tickets will be sold at the door.
For one day only wine lovers, sommeliers, connoisseurs, and neophytes alike can join together for an exclusive evening of tasting the newest 2010 vintages from Le Cercle Rive Droite, an organization that has brought together the most prestigious chateaux from "The Right Bank of the Gironde" estuary in the Bordeaux region. Of the 143 vineyards in the organization, 32 will be on hand to show off the crème de la crème of the year's varietals in addition to top selections from 2009 and years past.

A silent auction will allow guests to bid on bottles and magnums of their favorite Right Bank wines. 100% of the proceeds from the silent auction will go to support Citymeals-on-Wheels.

About Cercle Rive Droite
Of the hundreds of wineries on the Right Bank, only chateaux with the most outstanding reputations for excellence are allowed membership in the elite Circle, founded in 2002. With their diverse soil types and maritime climate, the sub-regions of the Right Bank, including St.-Emilion and Pomerol, are known to possess the ultimate Merlot-growing terroir.
"Thanks to exceptional weather at the end of summer and into autumn, 2010 Merlot and Cabernet grapes had a flavor quality that has rarely been as good," observed Bordeaux-based oenologist Michel Rolland who was able to take some of the first sips of the vineyard offerings. "The aromatic characteristics are excellent, encouraged by pH levels that bestow firm acidity, accentuating freshness. Here is a vintage we have dreamed of, given to us by nature."
Participating wineries:

Castillon Côtes de Bordeaux
Château de Laussac
Fronsac
Château Dalem
Château de la Dauphine
Château Fontenil
Haut Carles
Château Moulin Haut Laroque
Château La Vieille Cure

Château Villars
Canon Fronsac

Château Cassagne Haut Canon
Château Gaby
Pomerol

Château Bonalgue
Clos du Clocher
Château Fayat

Château Le Moulin

Clos Vieux Taillefer
Château Vray Croix de Gay
Lalande de Pomerol
Château Jean de Gué
Château Siaurac
Saint-Emilion Grand Cru
Château Grand Corbin Manuel

Château Magrez Fombrauge
Château du Parc
Château Patris
Château Rol Valentin
Saint-Emilion Grand Cru Classé
Château La Commanderie
Château Fleur Cardinale
Château Fombrauge
Clos des Jacobins
Château de Pressac
Château Le Prieuré
Montagne Saint-Emilion
Château Messile Aubert
Lussac Saint-Emilion
Château du Courlat Cuvée Jean-Baptiste
Château La Rose Perrière

Event Partners:
Wine Enthusiast Magazine
,
The Daily Sip by Bottlenotes
,
Riedel - The Wine Glass Company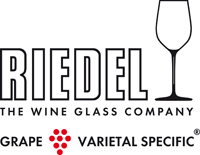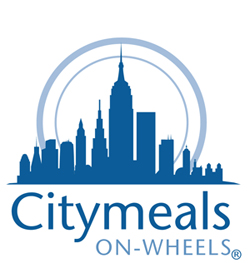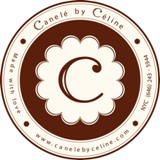 Organizer of Le Cercle Rive Droite Bordeaux Right Bank Grand Wine Tasting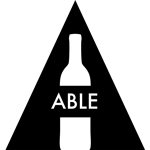 ABLE is a New York-based marketing agency catering primarily to the food and wine industry. Our clients include wine consortiums, wineries, wine brands, wine stores, food brands, and restaurants. For more information, please visit our website http://ablesocial.com