Kokoon et Brussels' Kitchen s'associent pour vous offrir une journée d'expérience complète dans un lieu exceptionnel !
About this event
⚠️IMPORTANT : Merci de n'effectuer qu'une seule réservation par groupe, afin que nous sachions la taille et le nombre de couvertures de pique-nique à installer ⚠️
Au début de l'Été, le Brunch Club s'est transformé en un pique-nique chic, où vous étiez invités à siroter une coupe de champagne sur l'herbe, installés confortablement sur des nappes de pique-nique, entourés de coussins et de guirlandes lumineuses suspendues dans les arbres.
Après deux éditions pleines de good vibes qui ont fait un carton, Le Brunch Club de l'Été est de retour le 6 septembre dans le Château de Rivieren, à 10 minutes du centre-ville de Bruxelles !
🌿 Le Brunch Club de l'Été, c'est quoi?
C'est un événement unique dans un lieu exceptionnel, où vous aurez l'occasion de déguster 7 plats, préparés par 7 chefs différents, entouré de vos amis, une coupe de champagne à la main. Une expérience à mi-chemin entre le pique-nique chic et le menu dégustation gastronomique 🥂🌿☀️⠀⠀⠀⠀⠀⠀⠀⠀⠀⠀⠀⠀⠀⠀⠀⠀⠀⠀
Le tout accompagné de good music, de champagne Veuve Clicquot, de vins natures Titulus Pictus, de Softs bio et belges Ossa, de Ginto sans alcool by Botaniets, de café cold brew Belga & Co et de plats des chefs Julien de Lobster, Damien de Restaurant Fauvette et Restaurant Bouchéry, Alex de La bonne chère, Simona de Kitchen 151 Brussels, Nathan de Sanzaru, Jérémy de TERO et des glaces de chez Capoue !⠀⠀⠀⠀⠀⠀⠀⠀⠀⠀⠀
C'est une formule unique tout compris à 60€.
Comme la dernière fois, nous avons décidé de nous associer avec Kokoon Getaway pour vous offrir quatre options :
• 🌿 Le Brunch Club de l'été, après-midi
-> de 12h à 16h, 60€
• 🌿 Le Brunch Club de l'Été, soirée
-> de 17h à 21h, 60€
• 🌿 La journée complète : yoga + brunch
-> de 9h30 à 16h, 85€
9h30 Une matinée tout en douceur avec Kokoon Getaway, qui organise des séjours bien-être dans des lieux incroyables😍!
12h Brunch Club de l'Été
• 🌿 La Matinée Yoga et Workshop avec Kokoon
-> de 9h30 à 12h, 30€
*Réservations ⚠️
Si vous venez en groupe, il est impératif de faire une réservation unique pour tout le groupe, afin que nous puissions installer les zones de pique-nique en conséquence.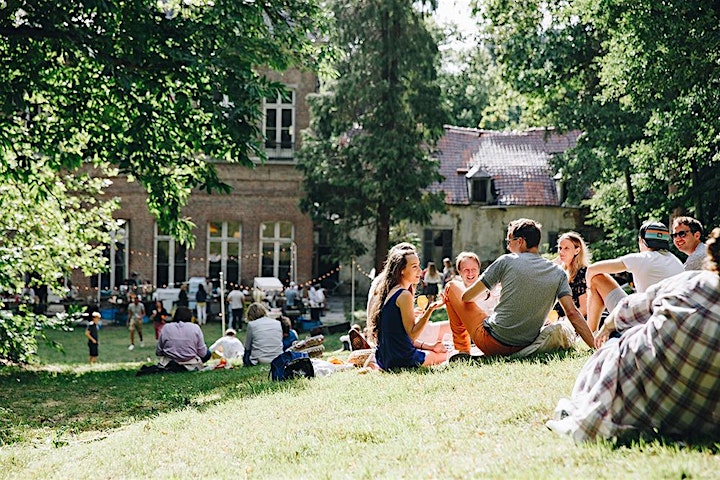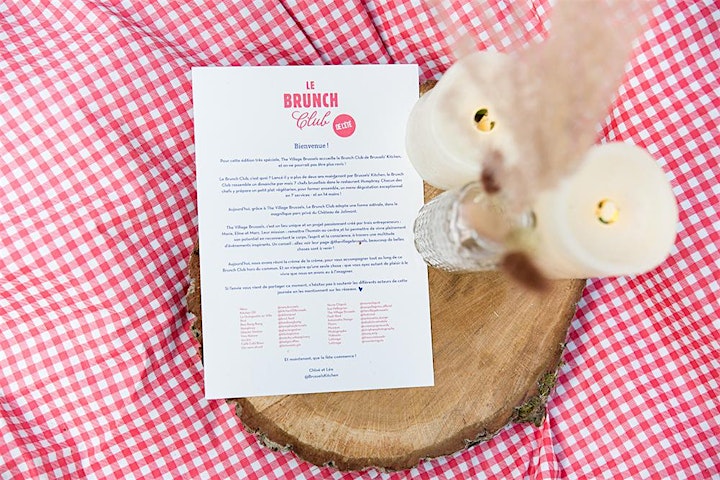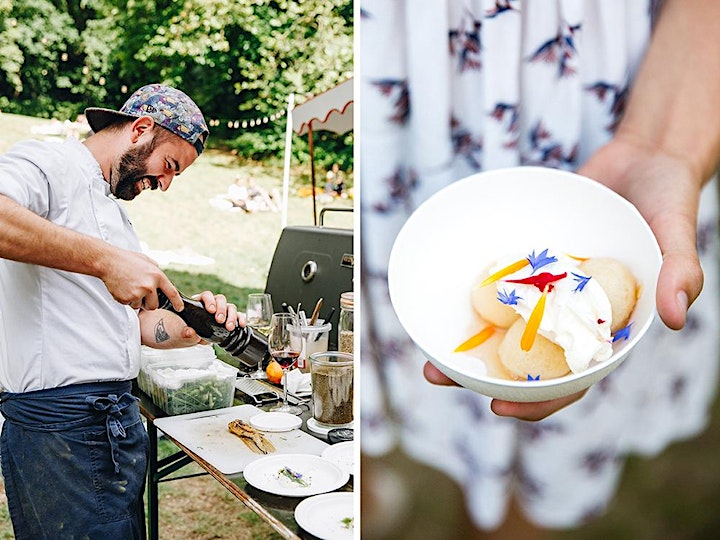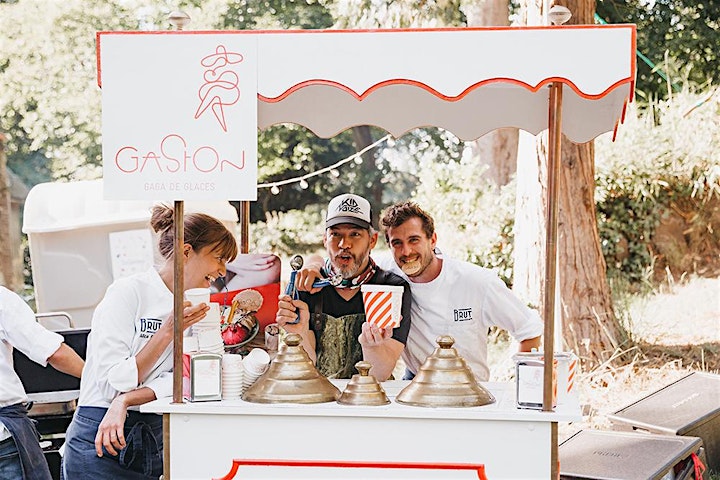 Infos Pratiques
Quand
Le dimanche 6 septembre
Où
Dans le domaine du Château de Rivieren, une perle datant de l'époque médiévale à 10 minutes à peine de la Grand'Place. Entouré d'un magnifique parc et d'un étang, ce lieu magique est un véritable havre de paix, à quelques minutes à peine du centre-ville.
Météo
Seule mini condition : la météo. Le Brunch Club de l'Été sera sec ou ne sera pas, et sera dans ce cas reporté un autre dimanche de l'été. Au vu des prévisions, on ne s'inquiète pas trop ! 😉
Si vous n'êtes pas disponible à la date de report, vous serez bien évidemment remboursés.
Mesures sanitaires
Nous vous demanderons de respecter la distance sanitaire de sécurité de 1,50m lorsque vous vous retrouverez dans les différentes files pour récupérer plats et boissons. Il sera également impératif de porter votre masque dans les files ainsi que pour vous rendre à votre couverture et aux toilettes. Chaque chef sera également masqué, et les couvertures de pique-nique seront disposées sur l'herbe en respectant les distances entre chacune d'elles. Des bornes de gel hydroalcoolique seront à disposition sur le domaine près des stands et des toilettes.
Photos du Brunch Club de l'Eté à Jolimont par Vivi Pham Photography
🇬🇧ENGLISH 🇬🇧
‼️ Event postponed to the 6th of September because of the weather ‼️
Kokoon Getaway and Brussels' Kitchen join forces to offer you a full day's experience in an exceptional location!
At the begining of the Summer, we took our beloved Brunch Club to the next level and transformed it into a chic picnic, where you could sip a glass of champagne comfortably seated on picnic blankets, surrounded by cushions and light garlands hanging from the trees. After the two first events that were a real hit, the Summer Brunch Club is back on September 6th in the same location: The Château de Rivieren, 10 minutes from the city center!
🌿 Reminder of the Summer Brunch Club concept : Seven chefs from Brussels will be cooking for you, a 7-course vegetarian tasting menu, served in a street-food manner, for you to enjoy as a pic-nic. The whole menu will be accompanied by natural wines from Titulus Pictus, Veuve Clicquot champagne, organic non-alcoholic drinks, Gintoniets by Botaniets, cold brew coffee from Belga & Co and San Pellegrino water.
The chefs cooking will be Julien from Lobster, Simona from Kitchen 151 Brussels, Damien from Restaurant Fauvette and Restaurant Bouchéry, Alex from La bonne chère, Nathan from Sanzaru and Jeremy from TERO. And finally you will have the chance to try ice creams from Capoue !
This time, we decided to partner with Kokoon Getaway to offer you two options:
• 🌿Le Brunch Club de l'Été, afternoon
-> from 12 to 4pm, 60€
•🌿Le Brunch Club de l'Été, evening
-> from 5pm to 9pm, 60€
•🌿 The full day: yoga + Brunch Club
-> from 9:30 to 4pm, 85€
Morning of yoga and wellness by Kokoon Getaway followed by the Brussels' Kitchen Summer Brunch Club.
9:30 A sweet morning with Kokoon Getaway, who organizes active & fun retreats in amazing locations to boost body & mind 😍!
12:00 Summer Brunch Club
•🌿 Morning Yoga & Workshop by Kokoon
-> from 9:30am to 12, 30€
⚠️Bookings
It is super important that you make a single booking if you come in a group, so that we know how to organize the picnic blankets according to the size of the different groups.
Practical information:
🗓When
On Sunday September 6th
📍Where
In the private park of the Château de Rivieren, a gem dating back to medieval times just 10 minutes from the Grand'Place. Surrounded by a magnificent park and a pond, this magical place is a true haven of peace, just a few minutes from the city center.
☀️Weather
Only one tiny condition: the weather. The Summer Brunch Club should be enjoyed in dry weather. If rain does happen, it will be postponed to another Sunday during Summer. But considering the current forecast, we're not too worried! ;)If you are not available on the rescheduled date, you will of course be refunded.
😷 Sanitary measures
We will ask you to maintain a distance of 1.5m from each others when you find yourself in the different lines to collect food and drinks. It will also be mandatory to wear your mask in the lines as well as to go to your blanket and to the bathroom. Every chef will also wear a mask, and the picnic blankets will be placed on the grass, respecting the distances between each one. Hydroalcoholic gel will be available near the stands and toilets.
Photos of the Summer Brunch Club in Jolimont by Vivi Pham Photography