Le Bec-Fin Redux: A Georges Perrier and Walnut Hill College Dinner
Description
He has been called the greatest chef in the United States. His restaurant, Le Bec-Fin, was one of the most renowned restaurants in the world for 44 years. Now, Georges Perrier will help guide the careers of young culinarians at Walnut Hill College as newly-appointed Master in Residence.
For this very special evening, "Le Bec-Fin Redux," Chef Perrier will work with the chef faculty and students of Walnut Hill College to present a menu of Le Bec-Fin classics along with fantastic French wines.

Join us as the legend returns!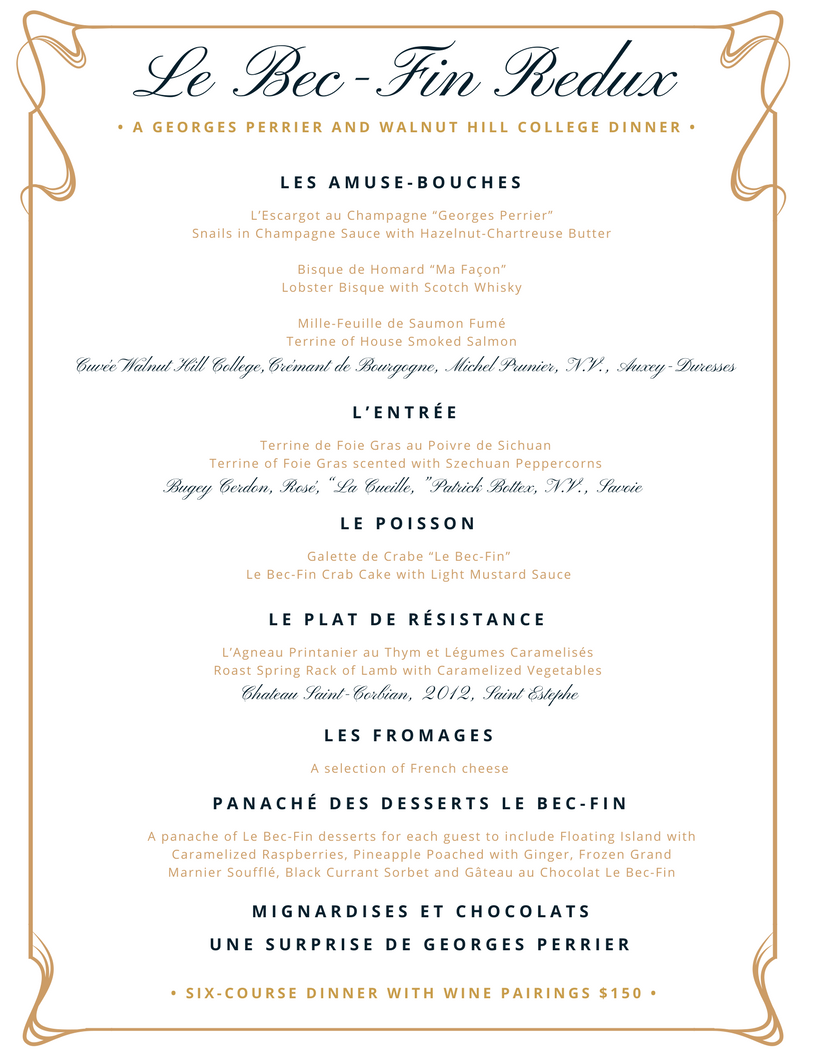 You may also download the menu HERE.