About this Event
"We are facing an unprecedented global emergency. Life on Earth is in crisis: scientists agree we have entered a period of abrupt climate breakdown, and we are in the midst of a mass extinction of our own making." - Extinction Rebellion
Sustainability is at the forefront of everyone's minds - what changes can we make to reduce our impact on the world?
It is no question that the fashion industry is one of the biggest impacters on the environment with fast fashion brands enabling people to buy quick, cheap items, only to be worn once then thrown away. From to start to finish, unethically produced and harmfully resourced materials have an effect on those creating them and the environment.
In recent news, peaceful protest group, Extinction Rebellion have sent a letter to the British Fashion Council requesting that they cancel London Fashion Week and that, in its place, the industry plans a "People's Assembly of industry professionals and designers as a platform to declare a Climate and Ecological Emergency." This group is trying to catalyse the change that all people need to see.
Instead of constantly egging the consumer to keep buying on, we want to think about where our clothes have come from. We want to encourage our customers to think before they buy - the clothes in our store are a worthy investment - well made and will last a lifetime, not some cheap trend that will die out in a few weeks.
Join the discussion between Lone Design Club, Sustainable Lifestyle Awards and Harvey Nichols as we delve into responsible production + consumption and tackle these topics.

Meet Deb Bee, Marketing Director at Harvey Nichols
Though Deb has been a journalist, editor, marketer and creative director, her advocacy for socially responsible business practices is perhaps less well known.
Before joining Harvey Nichols, Deb left her role as Creative Director of Harrods and joined Eco-Age – the sustainability consultancy run by Livia Firth.
On a steep learning curve she had enormous fun working with luxury brands, helping them adopt more responsible business practices, address their impact on the environment, and become more accountable for their supply chains.
Since arriving at Harvey Nichols, Deb has spearheaded several initiatives, including setting up a responsible business practices committee to address Harvey Nichols' environmental footprint, and integrating partnerships with charities into the company's agenda. These initiatives echo her belief in 'deeds not words' as well as her view that meaningful change must be at the heart of every forward-thinking organisation.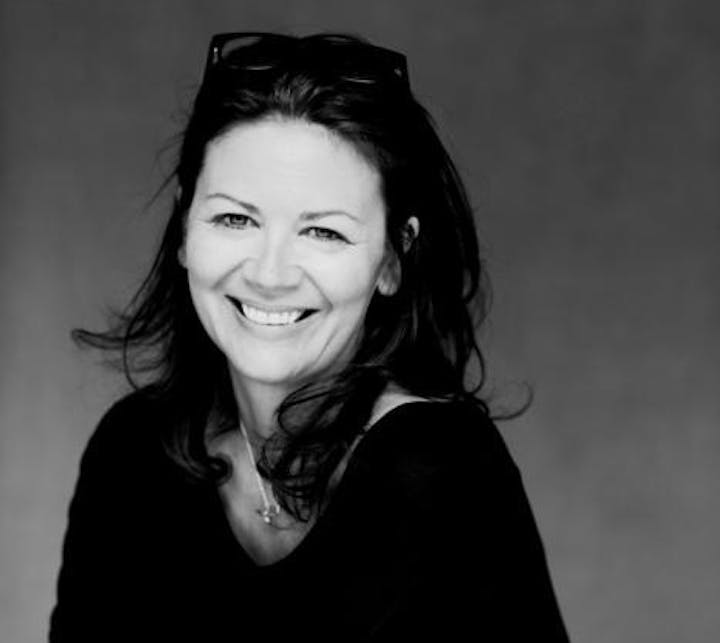 About the Sustainable Lifestyle Awards, Founder Rachel Fortune
The Sustainable Lifestyle Awards (SLAs) are the first awards of its kind to verify and celebrate brands that hold style and substance in equal measure. This UK programme aims to put the spotlight on the conscientious creators who are dedicated to making beautiful lifestyle products with positive social and environmental impacts. Each winner will receive support, guidance or mentorship from the judges and sponsors as well as the recognition of their hard work to building a strong sustainable offering. Empowered by their craftsmanship and dedication to do things better, the SLAs recognise the critical role these pioneers play in influencing and driving positive change within their industries.
Founder Rachel Fortune will be joining the conversation offering her views on responsible consumption and why she felt there was a need for the Sustainable Lifestyle Awards.
Lone Design Club's very own Rebecca Morter
When LDC officially launched in May 2018, Rebecca quit her own brand to lead the company. Rebecca explains that one of the most rewarding parts of creating these niche pop-up spaces was giving a voice to these talented emerging brands.
Rebecca found that it is no longer enough to just buy something; people want to have a deeper connection to get 'BTS' and to really understand the process and the craft; or to meet the person who created the product to find out what had originally inspired them. Customers are curious and want to discover and fall in love with the story.
With a focus on giving people this experience, rather than just a shopping trip, the pop ups offer people the chance to meet independent, sustainable designers to find alternative and unique items and to also attend a range of workshops, panel talks and interactive experiences.
LDC believes sustainability should be a given and LDS select brands based on their efforts and stories and not the core USP to a brand or to our brand: sustainability should be integral. We don't need to give customers the options of what's sustainable but prefer to show them cool and contemporary brands, each with a sustainable or ethical story, helping to make strides to support consumers to shop more consciously and to make it part of our DNA.