LDAC NUPE YEARS EVE & FALCON'S VIEWING PARTY
Event Information
Location
01/01/2018
1750 STONE RIDGE DR
SUITE A
STONE MOUNTAIN, GA 30083
Description
Bring in the New Year with The Brothers of the Lawrenceville-Duluth Alumni Chapter
That's right, we invite you out to bring in the Nupe Year with the Nupes of LDAC, and the Atlanta Falcons...Oh Yeah, and the Carolina Panthers!
THIS IS A TWO PART EVENT:
Part One - The Day Viewing Party will be held from 12:30 PM until 4:30 PM.
The Falcons vs Panthers Day party is FREE TO EVERYONE! Attendees
simply need to RSVP via the website.
There will be Complimentary Food, Drink Specials and a Live DJ! The
game will be shown on a High Definition, LED screen 8ft x 24ft!!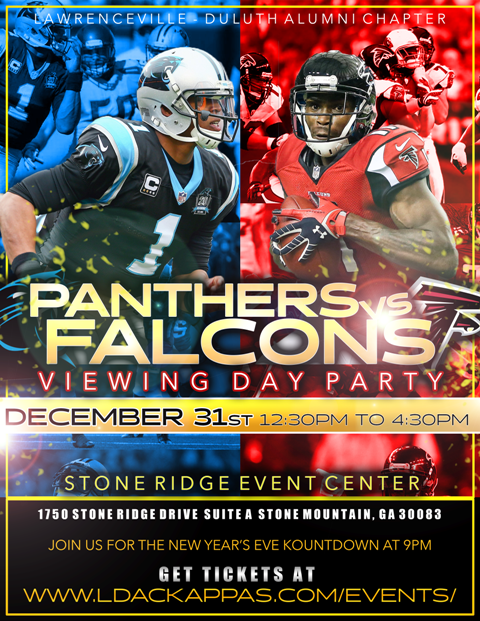 Part Two - The Nupe Year's Eve, Night Time Event
Once the viewing party has concluded, you will have plenty of time to get back home or to your room, grab a quick nap, and then return to the same venue, different flavor, as well celebrate, and dance the night away at our NUPE YEAR'S Event. The time for the second event in 9:00 PM - 1:30 AM. This is an exciting time, and a great way for us to bring in the New Year together, and as a family!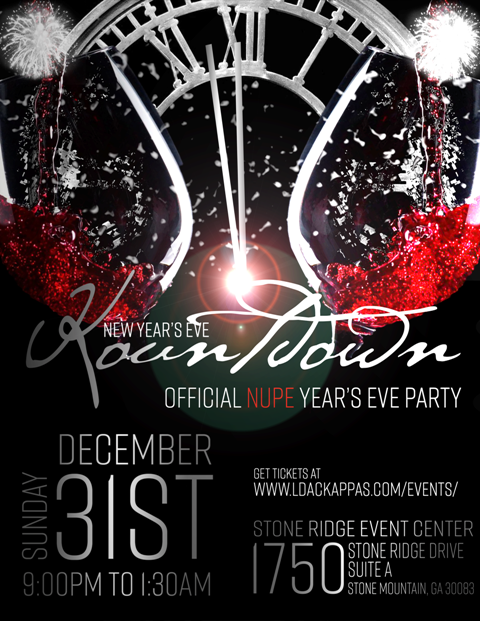 Get Your Reserved Tables and Tickets Now! They are promised to sell out fast.
Cheers, The Brothers of the Lawrenceville-Duluth Alumni Chapter...
Date and Time
Location
01/01/2018
1750 STONE RIDGE DR
SUITE A
STONE MOUNTAIN, GA 30083
Refund Policy