LCTF 2021 Child Abuse Virtual Speaker Series - Coffee and Conversations
Join the Louisiana Children's Trust Fund Coffee & Conversation Virtual Speakers Series - LGBTQAI+ and Child Welfare
About this event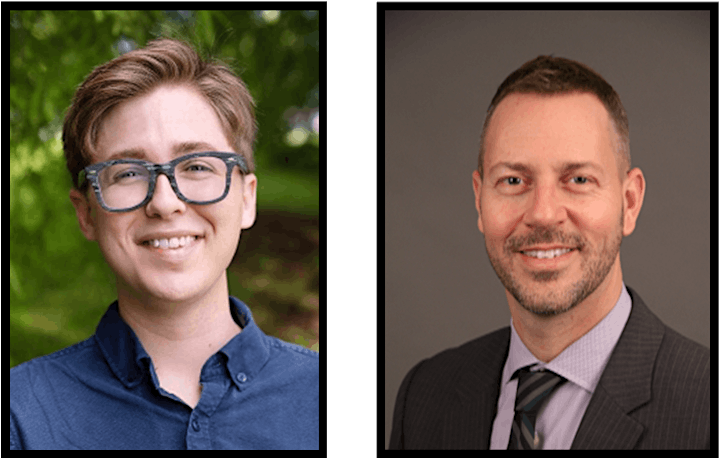 Join us online for a Virtual Coffee and Conversation Event
This month's talk will feature Curry Cook, JD with Lambda Legal and Dylan Waguespack with True Colors United
The focus will be creating safe havens for LGBTQAI+ youth involved in child welfare system. A discussion on data trends, policy and exciting projects.
Dylan Waguespack - Dylan Waguespack is the Public Policy and External Affairs Director at Cyndi Lauper's True Colors United, a national nonprofit working to end LGBTQAI+ youth homelessness. Before joining True Colors United, Waguespack was the owner and principal of Mercury Media, a political communications and advocacy firm in Baton Rouge and Washington, D.C. In 2019, he coordinated the lobbying strategy on the first ever transgender-specific legislation to pass the U.S. House of Representatives, H.Res. 124 by Congressman Joe Kennedy. In Louisiana, he was creative director of the 2018 Louisiana Constitutional Amendment 2 campaign, a statewide ballot measure which required unanimous juries for felony convictions, and led media relations and digital components of the 2017 Louisiana Justice Reinvestment effort to successfully pass ten landmark criminal justice reform bills — together, the most progressive package of criminal justice reforms passed by a state legislature in modern US history. Before opening his firm, Waguespack served as Executive Director of Louisiana Progress, the progressive movement-building partnership where he started his career as an intern in 2011. He currently serves as Board President for Louisiana Trans Advocates, a nonprofit working on the state level to advance the core human rights of self-determination and expression for all trans, nonbinary and gender nonconforming people in Louisiana.
Currey Cook, JD - Currey Cook is the Director of the Youth in Out-of-Home Care Project and Counsel in the National Headquarters Office of Lambda Legal, the oldest and largest national legal organization committed to achieving full recognition of the civil rights of lesbians, gay men, bisexuals, transgender people and people with HIV. Before joining Lambda Legal in 2013, Cook was the Co-Director of the Bronx office of The Children's Law Center New York (CLCNY), a non-profit law firm representing children in custody, visitation, guardianship, domestic violence, paternity, and related child abuse and neglect proceedings in New York City Family Court, for three and a half years. Prior to his work at CLCNY, Cook served as a consultant to The National Juvenile Defender Center in Washington, D.C. and presented on the defender's role in reducing disproportionate minority representation in the juvenile justice system and other topics. In addition, he worked in Burundi on an American Bar Association's Rule of Law Initiative to assist with reintegrate former child soldiers into the community and, in 2009, served as a visiting professor for the Child Advocacy Clinic at Rutgers Law School Newark. Before relocating to the New York City in 2009, Cook lived in Anchorage, Alaska and was an attorney with the Office of Public Advocacy (OPA) for twelve years. Cook worked as a juvenile defense attorney and guardian ad litem and later as supervising attorney of OPA's Child Advocacy Section. Cook graduated from the University of Georgia with a B.A. in Journalism (Broadcast News) and was a radio reporter while in college. He received his law degree, cum laude, from Mercer University in 1994.
For more information about the Louisiana Children's Trust Fund, go to our website:
Organizer of LCTF 2021 Child Abuse Virtual Speaker Series - Coffee and Conversations