LCTF 2021 Child Abuse Virtual Speaker Series - Coffee and Conversations
You are invited to join Louisiana Children's Trust Fund Coffee & Conversation Virtual Speakers Series
About this Event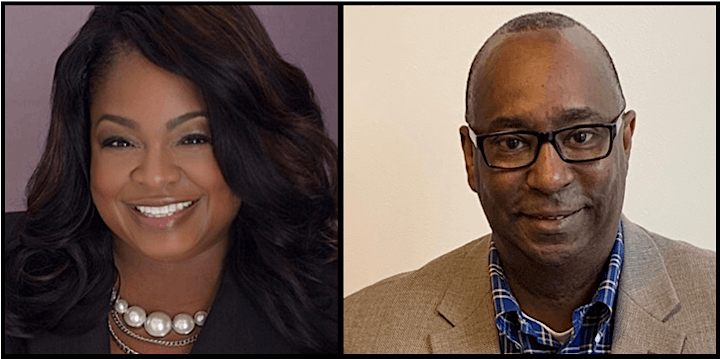 APRIL IS CHILD ABUSE PREVENTION MONTH!
Join us online for a Virtual Coffee and Conversation Event:
This month's talk will focus on Child Abuse and Prevention from an agency perspective and from the legal perspective.
Katina M. Semien, JD and Executive Director of Louisiana Children's Trust Fund, and Curtis Nelson, JD, Deputy Judicial Administrator for the Division for Children and Families, Supreme Court of Louisiana.
Katina M. Semien is an attorney, motivational speaker, and community advocate. A graduate of Southern University A&M College in Baton Rouge, Louisiana, Ms. Semien received her Bachelor of Arts degree in Political Science in 1997 and her Juris Doctorate from the Southern University Law School in 2000. A consummate professional, she has been listed in Who's Who of America, and has been the recipient of numerous awards, honors, and recognitions for her contributions to various organizations in Baton Rouge and the surrounding areas. Ms. Semien has operated a private law practice in Baton Rouge, Louisiana for more than 20 years that focuses primarily on legal issues revolving around families and children. She also serves as the Executive Director of the Louisiana Children's Trust Fund in the Office of Programs and Planning under the leadership of Louisiana Governor John Bel Edwards. In this capacity, she oversees the child abuse and neglect prevention efforts that are coordinated through Trust Fund programs throughout the State of Louisiana while working closely with state and federal partners on policy and programming that positively impacts children. It is her fervent belief that the key to building stronger and more vibrant communities begins and ends with those who are willing to dedicate not just their time, but also their resources, to train, educate, protect and prepare our most important asset……our children.
Curtis Nelson is a 1992 graduate of Louisiana State University where he earned a Bachelor of Science degree in psychology with a minor in sociology. He is a 1997 graduate of Loyola University School of Law in New Orleans, Louisiana where he earned his Juris Doctor degree. Curtis has over twenty-seven years of experience working with children and families. Curtis is the Deputy Judicial Administrator for Children & Families with the Louisiana Supreme Court. He previously served as an Assistant District Attorney in East Baton Rouge Parish.
For more information about the Louisiana Children's Trust Fund, go to our website: