Description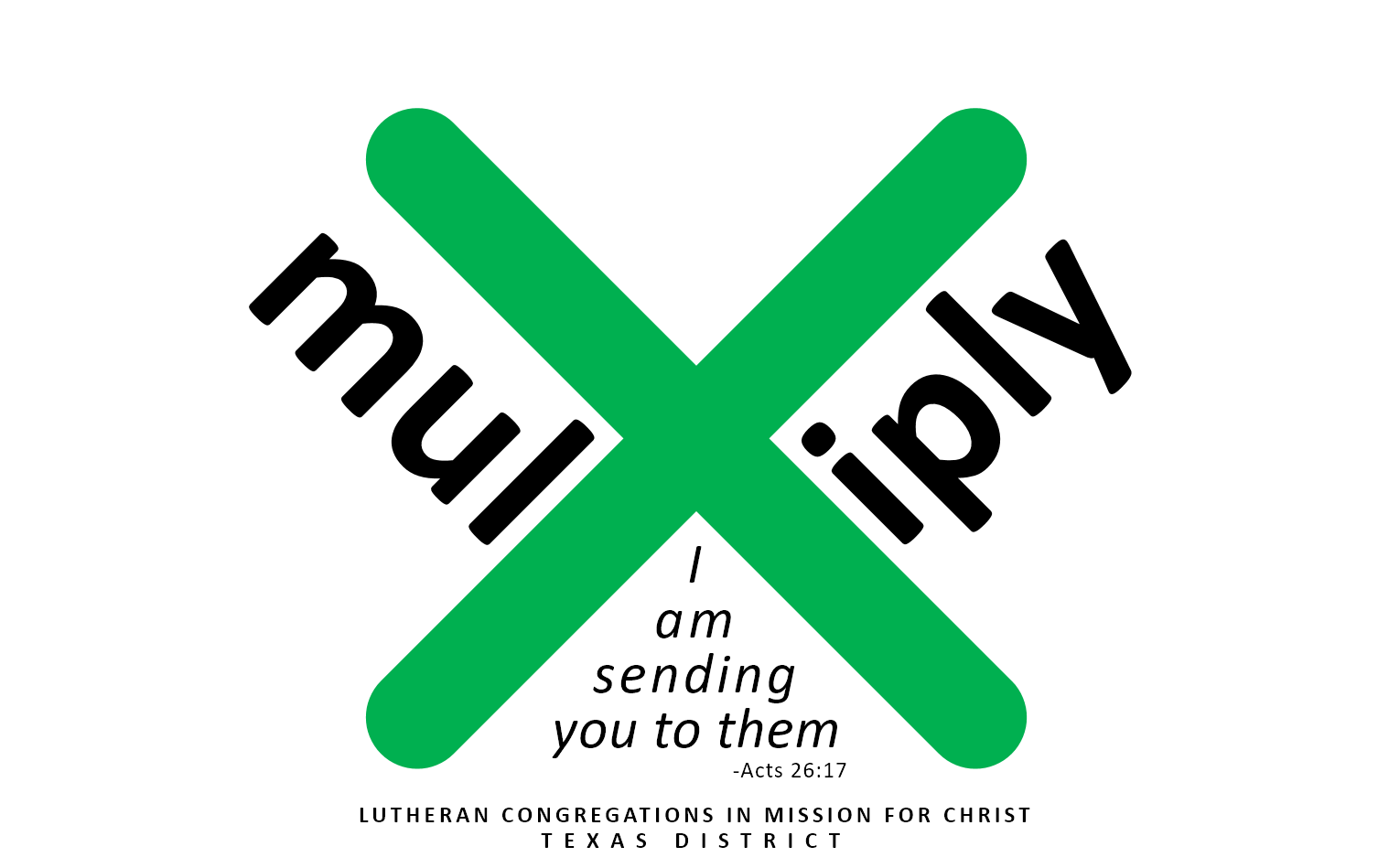 DATE, TIME, & LOCATION:
Friday, July 28 through Saturday, July 29, 2017
Registration begins at 4:00 PM on Friday. The event will conclude at 4:30 PM on Saturday.
Hosted by St. Paul Lutheran Church, 610 Fowzer St., Taylor, TX
KEYNOTE SPEAKERS:
Oscar Benavides, LINC North Texas
Oscar Benavides serves as the Executive Director of LINC North Texas, an organization of passionate and fun people captivated by a vision to change the communities of the Dallas-Fort Worth Metroplex for the better. LINC NT serves in public schools, apartments, homes, churches, and restaurants to meet needs that brings people closer to Jesus. Through a combination of both church planting and community development, LINC NT impacts individuals, families, institutions, and communities. LINC NT works in the economic and educational domains to bring not just Christ's salvation but His redemption for life today.
Peter Horn, Hill Country Bible Church Leander
Peter Horn serves as the Senior Pastor of Hill Country Bible Church Leander and former Director of Church Planting for Hill Country Bible Church in Austin. God gave Hill Country a vision far beyond their small congregation over 20 years ago that has now grown to nearly 30 churches and literally thousands of people who have come to Christ through their ministries. The Hill Country vision is to reach every man, woman, and child in Greater Austin with the life-changing reality of Jesus Christ.

Dan Clites, Lutheran Congregations in Mission for Christ
Dan Clites serves as the LCMC Coordinator for Church Planting. Throughout the U.S., and occasionally abroad, Dan is coaching and mentoring apostle-like planters and launch teams to start and nurture city-reaching church movements with the Gospel. A 1995 graduate of Luther Seminary, Dan planted and led Rejoice! Church in Northfield, MN, for over a decade. Rejoice! is known for its spirited worship, restoring broken lives and transforming its city. Dan grew up in Marshall, MN, has an undergrad degree in journalism, and had an 8-year career as a television sportscaster in Fargo-Grand Forks, ND. For the last 15-years he has served as an adjunct professor of leadership, discipleship and church planting at The Master's Institute Seminary in the Twin Cities.
Pete Mueller, ACTS Church Network / ACTS Lakeway
In 2009, Pete Mueller came to Austin answering the call to a struggling church plant of the Lutheran Church-Missouri Synod. Together, the congregation with Pete's leadership renewed its purpose to reach beyond their walls. They courageously adopted new ministry models, changed their name, and began to live into an ambitious dream of planting churches. They founded the ACTS Church Network and since 2013 have launched or helped to launch four more congregations. Pete continues to serve as Lead Pastor of ACTS Lakeway and Executive Director of the ACTS Church Network.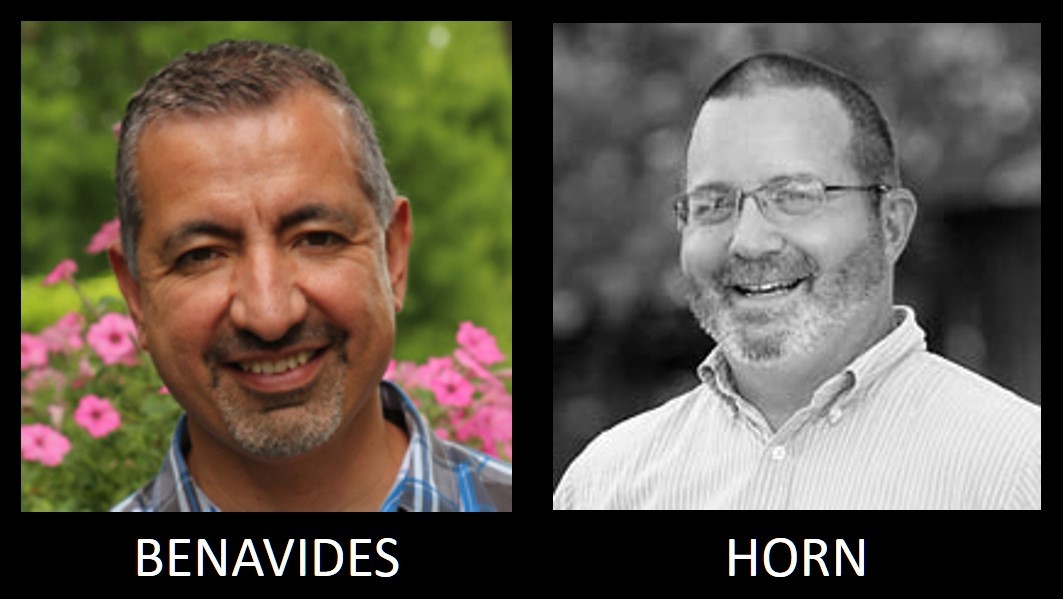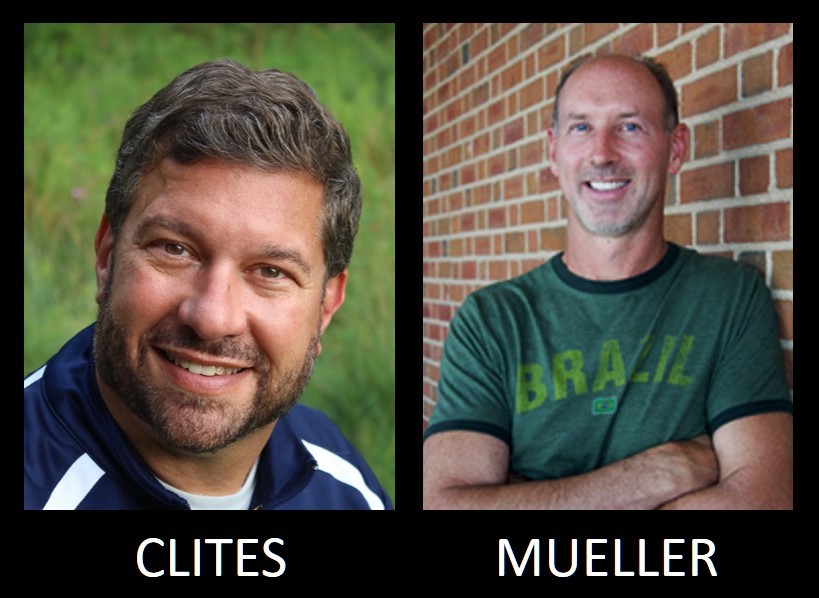 PREACHERS:
Mike Ryherd | Abiding Peace, Flower Mound
Jeremy Walloch | Martin Luther / Church on Main, Giddings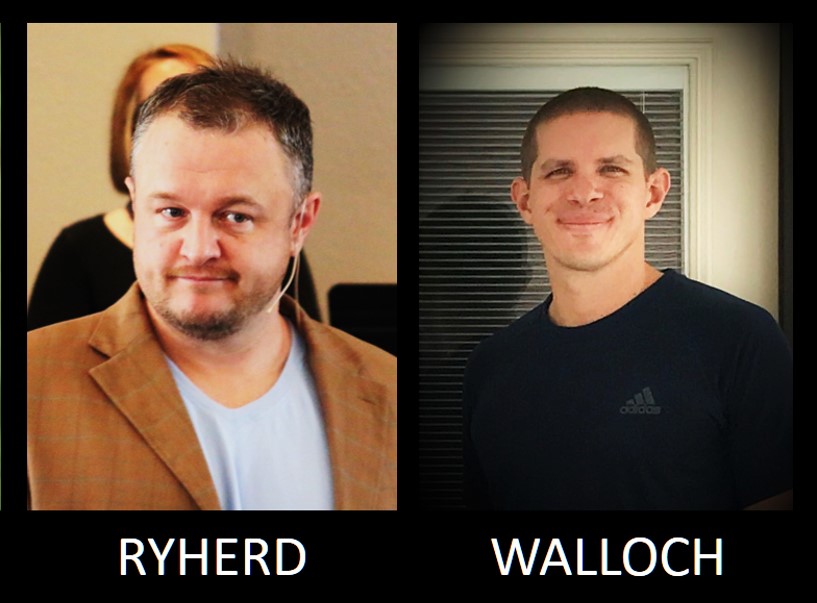 WORSHIP:
Opening Worship led by Abiding Peace, Flower Mound
Closing Worship with Holy Communion led by St. Paul, Taylor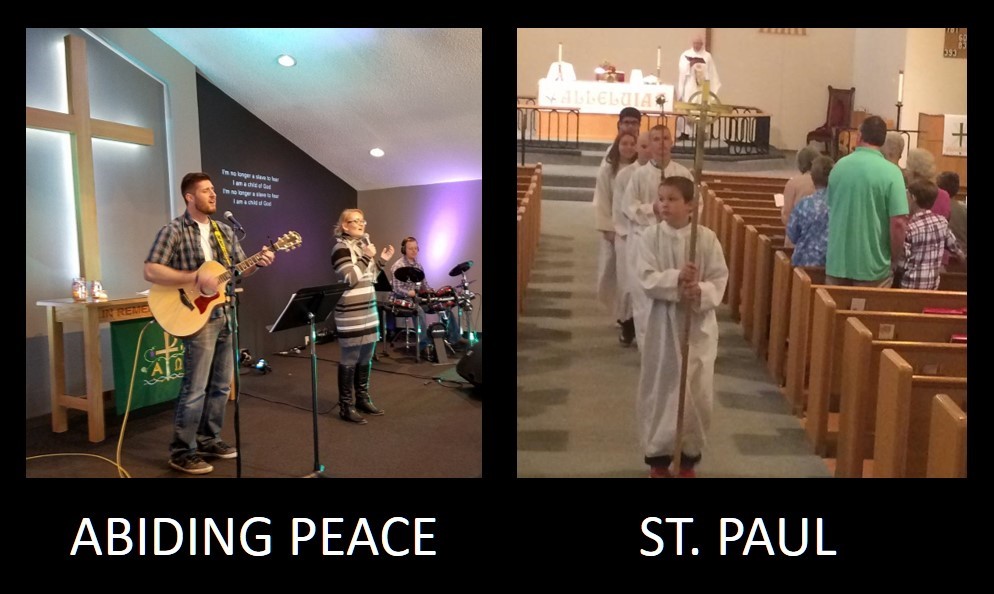 NOTABLE GUESTS AND BREAKOUT LEADERS:
Mark Vander Tuig | Service Coordinator for LCMC
Scott Linebrink | Former MLB pitcher currently serving with Water Mission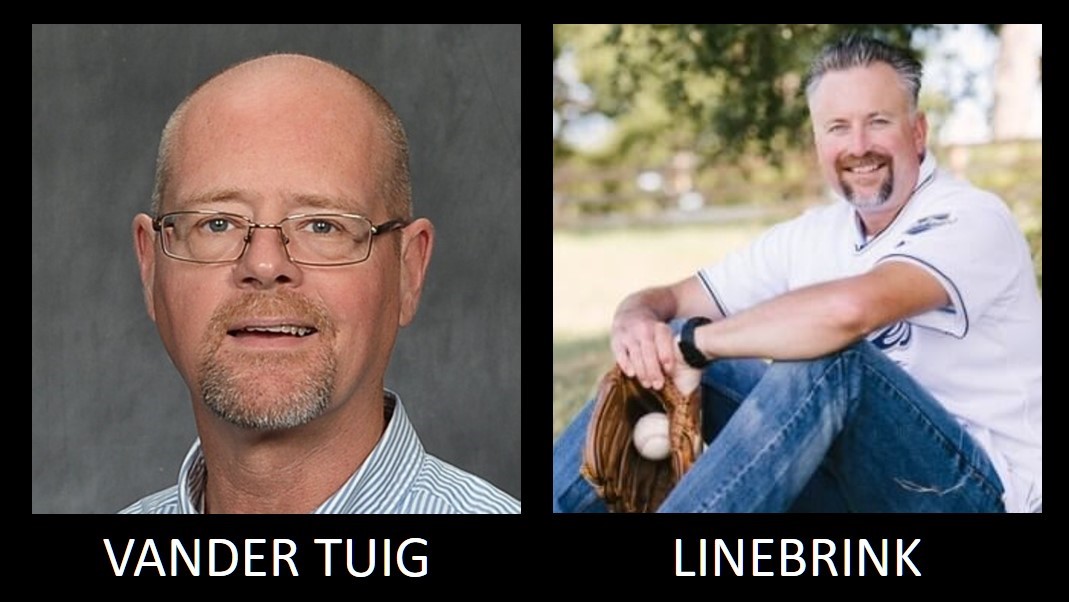 BENEFIT CONCERT:
Dave Anderson and Roger Walck will perform on Friday evening. A special offering will be taken to benefit Shepherd's Canyon Retreat Center. To learn more, go to www.shepherdscanyonretreat.com.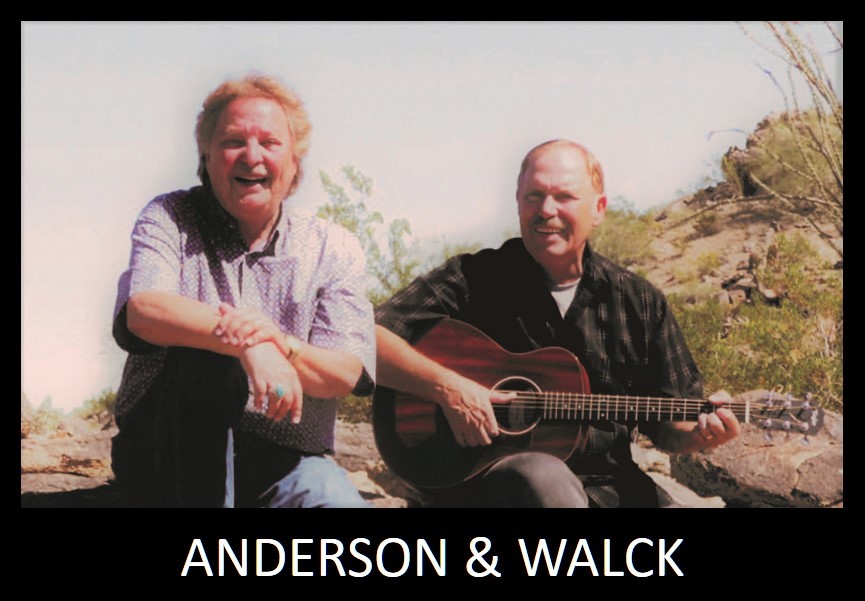 PRE-GATHERING SEMINAR:
BACK BY POPULAR DEMAND… the Pre-Gathering Leadership Seminar from 1:00 to 4:00 PM on Friday. Spend three hours diving into the biblical and theological foundations of multiplication with Texas District Director of Mission Growth Bryce Formwalt and LCMC Coordinator for Church Planting Dan Clites. All pastors, seminarians, and ministry leaders are encouraged to attend. Spouses are welcome! Please make sure you add the "Pre-Gathering Seminar" option onto your ticket when you register. Cost is just $10!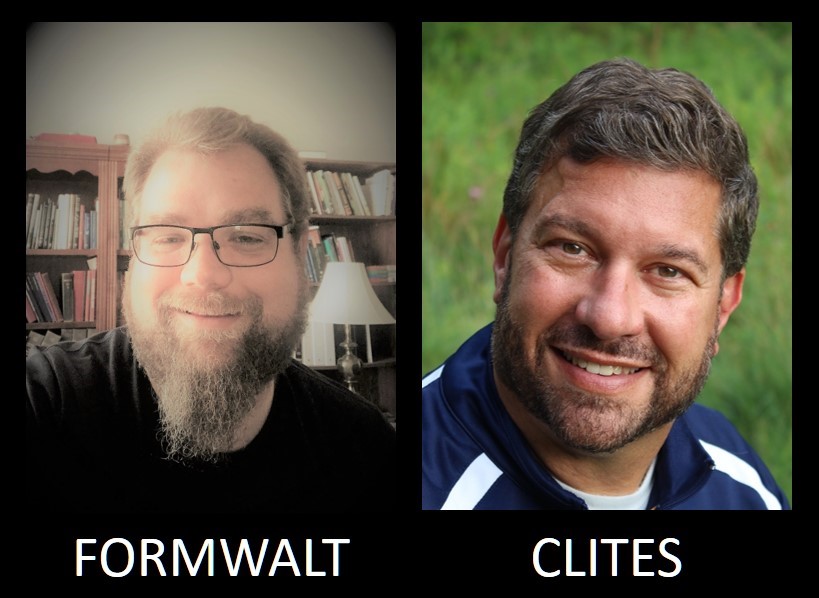 BREAKOUT SUMMARIES:
Breakout Sesion 1 – 10:45 - 11:25 a.m.
Sent Like a Missile: Blowing-up Darkness with Light! – Dan Clites – LCMC
"As the Father has sent me, so now I send you!" When Jesus calls us to radically follow him, it is to transform our limited vision to become agents of God's unlimited city and nation transformation. That's what it means to be the Church! In this break-out session, Dan Clites imparts a biblical vision to how you can practice a missional life-style of being sent with Jesus to blow-up demonic darkness with God's light; and in doing so, transform the daily marketplace.
The Dreams of God for the People of God – Bryce Formwalt – LCMC Texas District

Do you believe that God has a dream for your congregation… a preferred future that is full of renewed purpose? Are you interested in helping your congregation discern its vision and chart a course to begin to live into it? Join us as we explore some simple vision tools that can help your leadership focus on living into the dreams of God. Based in part on the book God Dreams by Will Mancini.
Leveraging the Internet for Discipleship and Evangelism – Matt Reisetter – The Life Project

Jesus calls his followers to be disciples who multiply themselves, yet many believers are intimidated and unequipped to merely share their faith with another person. The Life Project is an initiative of Canada's arm of Campus Crusade for Christ, which has designed a strategy whereby everyday Christians are trained as volunteer online mentors to anonymously respond to messages from mentees who are hurting or lonely and searching for answers online. This online format both helps equip believers to become multiplying disciples online and offline, and it impacts people with the Gospel who might not otherwise be reached through traditional means. What's more, The Life Project is willing to give access to their training, tools, and strategies to any Christian or congregation (you??) who wants to leverage them in their context.
Confirmation & Classroom Technology – Kyle Jones – All Saints, Arlington

Between homes and classrooms mobile devices are everywhere in students' lives. They use their smartphones and tablets to connect with and learn about the world around them. What if I told you we could use this same technology in confirmation class too? In this sessions participants will learn how to use three free online, game-based learning tools to encourage engagement in the classroom, stimulate learning, and gauge student growth.
Leadership 101 – David Mayer – St. Paul, Hondo

Everyone has influence. Leadership is the position, knowledge, and skill to influence others to bring out the best in them or an organization. Everyone wins when a leader gets better. And everyone can get better as a person of influence. Come, invest in yourself for the sake of people who are counting on you to move them to a better place.
Water Mission – Scott Linebrink – Water Mission

The global water crisis is one of the biggest threats to humanity, responsible for various diseases such as typhoid, cholera, and diarrhea, which kill millions of people each year. Roughly 1.8 billion people lack access to safe water and sanitation. Water Mission is a Christian engineering ministry that is working with partners to bring access to life giving basic needs while sharing the love of Jesus Christ. Come see how your church can join us in this effort to be the hands and feet of Jesus by following His command to "love your neighbor as yourself" in this informative breakout session.
Mission San Antonio – Chuck and Azeneth Knudson – Mission San Antonio

Want to find out more about our mission efforts in San Antonio? The Knudsons will share God's vision for their call to leave their jobs and their home in New Braunfels and move to San Antonio to share the love of Jesus and establish a new community of faith. Come and be inspired by their story and find out how you can help support their efforts in prayer, participation, and financial contribution.
Creative Theme Worship: Polka Service – Stan and Julie Simonik – Polka Lovers

Welcome to a central Texas tradition - a theme worship service incorporating Christian lyrics with tunes of favorite polkas and waltzes. In some congregations, polka worship has become a popular annual event. Presenters will share helpful pointers and resources to assist you in planning theme worship events as a tool for creative outreach.
Lutherans for Life – Barb Geistfeld – Lutherans for Life of Texas

The mission of Lutherans for Life is to "equip our Lutheran brothers and sisters to be Gospel-motivated voices for Life". What are the Life issues? How can I become a Gospel-motivated voice for Life? Come and listen to a presentation on Life, ask questions, and be encouraged to become that Gospel voice to a world caught in a culture of death.
Growing a Gospel Focused Global Missions Vision – Bill Moberly – Awakening Lives to World Missions

The congregational response to the Great Commission (Matthew 28:18-20) is especially in need of fresh vision and purpose. There is more to global missions needed from congregations than simply giving money. Jesus' command is to go and make disciples of all the nations, so that people from every tongue and tribe will one day gather around the throne! Where will the laborers come from to go and complete the task? Are we intentional about what we support? We'll discuss practical ways to grow a gospel focused global missions vision in your congregation that will help you be meaningfully, strategically and effectively engaged in completing the Great Commission.
BREAKOUT SESSION 2 – 11:30 - 12:10 p.m.
LCMC: The "M" Doesn't Stand for Maintenance!" – Dan Clites – LCMC
You are invited to meet with our keynote speaker, Dan Clites, to share your thoughts and questions and gain some deeper "How-To" insights of living out Jesus' evangelism power of Luke 10.
Multiplication… You Can Do It! – Bryce Formwalt – LCMC Texas District
Often times we look at ministry in our churches and have difficulty seeing how we could ever possibly multiply. After all, most churches are simply trying to survive. Come and join in mission conversation as we discuss how your congregation can more than just survive, but thrive as a multiplication center.
DISCIPLESTEPS – Mike Ryherd – Abiding Peace, Flower Mound
Jesus commanded his followers to make disciples in Matthew 28:19. Discipleship is about following Jesus... without which, we are just hearers of the word. DISCIPLESTEPS is a new curriculum designed to make disciples. Personal discipleship consists of three biblical essentials: Word, Worship & Prayer. These elements are at the core of following Jesus, and cannot be substituted or replaced by programs or theology. Our first ministry is to the Lord, without which, nothing else is acceptable to Him. Come and learn more about discipleship and how to bring DISCIPLESTEPS to your congregation.
Sunday School in the Park – Grace Bulgerin – St. Paul, Taylor
Have you wanted to expand your Sunday School without new construction? Consider Sunday School in the Park. Learn to set up a portable Sunday School area, provide innovative instruction and share God's love with kids you'd never see at your church. Grace Bulgerin will share insights on taking "Sunday School on the road."
Discipleship Methods - Argentina Mission Trip – Linda & Harry Dietz & Carolyn Zipp – Faith, Seguin
What does it mean to be a Christian, a disciple of Christ? What did Jesus tell his disciples in Matthew 28:18-20? Last Summer at the LCMC Texas Gathering in Waco, Ray Vaughn presented a discipleship method that was both challenging and eye-opening. This past March, the presenters traveled with e3Partners to Corrientes, Argentina and put into practice the discipleship method presented last summer by Ray Vaughn. The mission was an amazing 5 days focusing on 3 different barrios. If you were intrigued with the presentation by Ray Vaughn, this breakout session will present a practical application of this discipleship method.
The Spirit-Filled Life – Roger Milheim – St. John, Dime Box
The Spirit filled life is daily fellowship with Christ: one of trust in the Lord and His trust in His faithful. Life becomes a partnership of faith and love between the Lord and the person, focusing on a believer's daily walk, their daily journey with Christ the Lord, one in Spirit, in faith, in prayer! As Christians, as born of Spirit, our Creator is recognized as Father, Son and Holy Spirit. Since Pentecost, the Lord's indwelling Holy Spirit – for the believer – is the very presence of God, who enables, grows and matures our faith and purifies and sanctifies the faithful. This happens through the daily trust relationship – between Christ's followers and the Lord's ever present Holy Spirit. This fellowship is available as a free gift to all believers!
Proverbs and Prepping – Alan Williams – Holy Ghost, Fredericksburg
What does the Bible say about preparing for crises, both natural and civil? Come and find out what the Proverbs and Gospels say about being prepared and the danger of making security into an idol. Learn how to prepare as a way to help your neighbor and the basic steps for preparing to bug in or bug out.
Military Chaplaincy – Melinda Russell – U.S. Army (Retired)
Interested in military chaplaincy? Want to learn what it takes to be a chaplain from the perspective a chaplain? Come and find out more about the life of a chaplain through the eyes of a chaplain who served 13 months in Iraq.
LCMC in Mexico has a Future – Enrique Estrada – Mexico Mission International
Does LCMC have a future in Mexico? The question arises when our world is upside down. But it always has been like that. We close our ears to that noise and concentrate in doing our part to continue bringing people to Christ. We are preparing our future leadership for that. Come to this breakout and learn about it.
Opportunities for Ministry in China and Cambodia – Bill Moberly – Awakening Lives to World Missions
Pastor Sam Chim and LCMC Cambodia have a little known yet thriving and fruitful ministry there, with more than nearly 60 churches. Only 3% of the population are Christians. In addition, one of the most incredible stories of the 20th century was the rise of Communism in China which resulted in the expulsion of hundreds of missionaries. Lutheran missionaries with mission work dating back to the late 1800's were among those expelled. Yet Christianity survived underground and the church grew after 1949. Now there is even greater opportunity for partnership and ministry in both countries through ALWM. China has more than 1.34 billion people, nearly 20% of the world's population. What is the Lord doing in these countries? How can we help our brothers and sisters in Christ? Pastor Bill Moberly will answer these questions and more, sharing opportunities for partnership and ministry through ALWM mission partners in these strategic parts of the world.
Administering the Ministry - Mark Vander Tuig - LCMC
One of the most important areas of ministry is working well with the leaders of the congregation. From nominating the right people to providing good policies and procedures is where the most effective mission and ministry can be developed. It is also where most of the trouble can be prevented. In this workshop we will look at the ministry of administration!
SCHEDULE:
Pre-Gathering Leadership Seminar Schedule:
FRIDAY, JULY 28
12:30 – 1:00 p.m
Pre-Gathering Seminar Registration / Fellowship
1:00 – 2:30 p.m.
Pre-Gathering Seminar with Bryce Formwalt and Dan Clites
2:30 – 2:45 p.m.
2:45 – 4:00 p.m.
Pre-Gathering Seminar with Bryce Formwalt and Dan Clites
Gathering Program Schedule:
FRIDAY, JULY 28
4:00 – 7:00 p.m.
Registration, Fellowship, & Displays
4:45 – 5:50 p.m.
6:00 – 7:00 p.m.
Opening Worship led by Abiding Peace, Flower Mound with Mike Ryherd preaching
7:00 – 7:35 p.m.
Keynote 1 – Oscar Benavides
7:35 – 8:10 p.m.
8:10 – 8:25 p.m.
Panel Conversation with Oscar Benavides and Peter Horn
8:25 – 8:55 p.m.
Break / Crackers and Cheese Fellowship
9:00 – 9:45 p.m.
Benefit Concert with Dave Anderson and Roger Walck
SATURDAY, JULY 29
7:30 – 9:15 a.m.
Registration, Light Continental Breakfast, and Displays
8:00 – 9:15 a.m.
Opening Devotion / Business Meeting / Council Elections / Mission Report
9:15 – 9:25 a.m.
Introduction of Breakout Leaders
9:25 – 9:35 a.m.
Greetings from Mark Vander Tuig
9:35 – 10:30 a.m.
10:30 – 10:45 a.m.
10:45 – 11:25 a.m.
11:30 a.m. – 12:10 p.m.
12:15 – 1:20 p.m.
1:25 – 2:50 p.m.
2:50 – 3:00 p.m.
3:00 – 3:15 p.m.
3:15 – 4:30 p.m.
Closing Worship / Communion / Blessing of Council led by St. Paul, Taylor with Jeremy Walloch preaching
LODGING INFORMATION:
Pecan Manor B&B
819 Hackberry St., Taylor, TX – www.pecanmanorbb.com – (512) 365-0893 – 0.3 miles
Walking Distance to the Gathering! Suites with queen-sized beds, private baths, $165.00 plus tax. Private rooms with queen-sized beds, shared bath, $135.00 plus tax. Includes afternoon tea and a generous, hot breakfast.
Best Western
2600 W. 2nd St., Taylor, TX – www.bestwestern.com – (512) 352-5292 – 1.8 miles
Rooms: 1 King bed for $98.99 plus tax, 2 Double beds for $109.99 plus tax. Block of 20 rooms reserved for District Gathering – Call hotel directly and ask for the LCMC Texas District Gathering Rate. Book by July 1!
Hampton Inn and Suites
327 Ed Schmidt Blvd., Hutto, TX – hamptoninn3.hilton.com – (512) 846-2992 – 9.8 miles
Rooms: 1 King bed suite with sleeper sofa for $149.00 plus tax, 2 Queen beds for $149.00 plus tax. Use group code SPL to secure this rate when making reservations either online or over the phone. Book by July 14!
Holiday Inn Express
323 Ed Schmidt Blvd., Hutto, TX – www.ihg.com – (512) 846-1168 – 9.8 miles
Discounted Lodging:
You may be able to secure even lower rates at some of these same hotels through their own or third party websites. For the best price, you may wish to book using one of the links below: