LCI San Antonio CoP>> An Architect's Lean Journey

Thursday, May 9, 2013 from 5:00 PM to 7:00 PM (CDT)
Event Details
San Antonio Community of Practice
presents
 An Architect's Lean Journey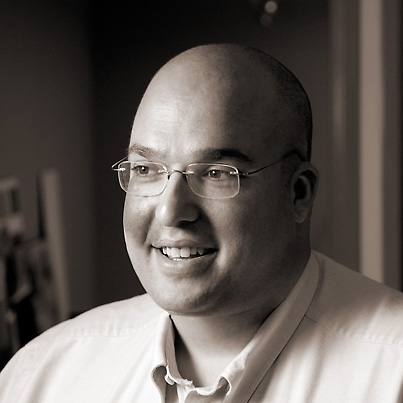 Romano Nickerson
Boulder Associates Architects
        The presentation will begin with a brief summary of key milestones in the lean transformation of Boulder Associates.  This will be followed by deeper dives covering the use of process mapping and value stream mapping in architectural practice, the use of Last Planner as a tool on projects and within an architectural firm, and will conclude with a case study of the visual work space tools utilized on the St. Luke's replacement hospital project for Sutter Health.
Date and Time:
Thursday, May 9, 2013 from 5-7pm
Speaker Bio:
Healthcare Architect
Romano Nickerson may know more about designing ice skating rinks than any other healthcare architect in the world!  He began his architectural career with a small firm in Minnesota that designed hockey arenas.  After earning a Master of Architecture degree from the University of Minnesota, Romano and his wife moved to California to join Boulder Associates, a firm specializing in healthcare design.  Now a Principal with Boulder Associates, Romano focuses on ambulatory care, designing a wide spectrum of primary and specialty care clinical space and a full range of ancillary care services.  He has also explored campus master planning and retail-based convenient care clinics.  Romano is currently Principal-in-Charge of a $250 million, 80-bed replacement hospital in San Francisco. 
A client exposed Romano to concepts of the Toyota Production System and to lean project management.  An early interest quickly grew into a passion for Romano as he began transforming concepts initially meant for production into principles that could be applied to the design environment.  He has developed and implemented innovative systems for applying lean production controls to architectural practice and project management and has helped clients to begin and sustain their own lean transformation. 
Romano has presented lean concepts for design and project management at numerous lean events and fora.  He has presented at the annual LCI Congress, the Lean Design Forum, the Associated General Contractors of America Lean Forum, at California chapters of the American Institute of Architects, and at local chapter meetings of the Lean Construction Institute across the country.  He has served as a consultant for lean implementation on numerous integrated project delivery teams.  Romano co-authored a paper entitled "Production Control Principles" for the International Group for Lean Construction. 
Registration Assistance:    san-antonio-support@leanconstruction.org  
LCI Membership: If you are not an LCI Member, why not sign up today?  Many LCI and LCI Chapter events have discounted rates for LCI members.  Go to http://lci-individual-membership.eventbrite.com to read about the benefits and purchase a one-year individual membership for $250.
When & Where

AGC San Antonio Chapter
10806 Gulfdale
San Antonio, TX 78216


Thursday, May 9, 2013 from 5:00 PM to 7:00 PM (CDT)
Add to my calendar
Organizer
LCI San Antonio CoP
Lean Construction Institute (LCI) is a non-profit organization, founded in 1997. The Institute operates as a catalyst to transform the industry though lean project  delivery using an operating system centered on a common language, fundamental principles, and basic practices. We have these broad goals:
Transform design and construction
·         Promote ever-wider acceptance and use of lean principles, practices and tools on design and delivery of projects
Set standards for lean performance
·         Common language and fundamental principles
·         Basic practices
Provide education for lean project delivery
·         Awareness, learning and understanding of tools and techniques
·         Catalyst for action
Conduct research to promote continuous improvement
·         Robust program of basic and applies research evaluation
·         Translate findings into transformational tools & techniques
Sponsor Communities of Practice for continuous learning and application
·         Established in major markets nationwide, expanding into new areas over time
·         Developing strong ties with academic and industry organizations
·         Expanding understanding of Lean: fostering networking and mentoring
The San Antonio Community of Practice (CoP) of LCI provides local lean support to owners, architects and designers, engineers, contractors, specialty contractors, and suppliers. We invite owners and project delivery team members to meet together as a Community of Practice to learn, share, and develop a lean community in San Antonio. As a regional forum for conversations among practitioners, the CoP will help create a new common sense for the AEC industry as LCI continues to build knowledge in design and construction.
LCI San Antonio CoP>> An Architect's Lean Journey