LCI Los Angeles CoP>> Applying Lean Principles in Design and Hospital Operations

Wednesday, December 4, 2013 from 4:30 PM to 8:00 PM (PST)
Event Details
Lean Construction Institute
Los Angeles Community of Practice (CoP)
presents
Program Title: 
Applying lean principles in design and hospital operations
Date and Time:  Wednesday, December 4th, 2013 from 4:30 pm to 8:00 pm
Location: http://www.luminariasrestaurant.com/luminarias/
Carpooling is encouraged.
Abstract:
Rebecca Hathaway from UHS and Steve Wilson of HMC will address how UHS is incorporating lean hospital operations into the design, constructing under lean principles and incorporating lean learning into the hospital operations.
Rebecca G. Hathaway, RN, MSN, EDAC

                                        
Senior Operations Executive
UHS Temecula Valley Hospital
With more than 35 years of experience in hospital operations, Rebecca Hathaway is recognized for her leadership in improving hospital efficiency, implementing innovative system/process redesign, developing sustainable strategic direction, establishing evidence based outcomes, and facilitating patient centered care delivery.
Rebecca has served as hospital administrator for two hospitals in the Kaiser Permanente Healthcare System, and as CEO and Assistant Administrator of Operations of Scripps Hospital Encinitas in San Diego, California. Rebecca was the Sr. Vice President for the Healthcare Practice at HMC Architects before joining UHS as Senior Operations Executive.
Steven Wilson, Associate DBIA™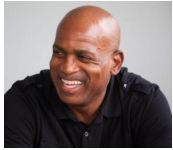 Principal HMC Architects
Steve Wilson, Associate DBIA is a principal of HMC Architects' San Diego studio. With more than 20 years of experience, Steve specializes in healthcare facility design and project management, along with industrial and educational projects. He has led hospital replacement projects, renovations and upgrades for major healthcare providers, including Kaiser Permanente, Scripps Health, Loma Linda University Medical Center, Cedars-Sinai, Martin Luther King Jr. Medical Centers, Arrowhead Regional Medical Center, UCLA West Wood, Rady Children's Hospital-San Diego, Universal Health Services and the Veterans Affairs. His experience also includes major healthcare projects outside the United States.   As a versatile principal, Steve's strengths lie in his leadership skills and ability to develop collaborative, highperforming project teams. He is experienced at executing projects using a variety of project delivery methods, including design-build and Lean projects that utilize an integrated form of agreement (IFOA). Steve is a proponent of integrated project delivery because the delivery method aligns the primary team members' insterest to focus team on optimal project performance and innovation, which results in a collaborative, valuebased process delivering high-outcome results to the entire project team and owner. Steve consistently delivers cost-effective and on-schedule projects. His expertise includes consultant coordination, planning, agency reviews, construction field observation, administration and cost monitoring on projects valued at as much as $650 million.    Steve is adept at leading innovative healthcare teams to create design solutions for the evolving healthcare market, and he remains passionate and dedicated to healthcare design and its power to positively impact individuals and communities. To Steve, designing for healthcare is about enhancing the services provided, and thereby positively impacting patients, families and communities through design. Steve is dedicated to patientcentered design, improving operational efficiencies within hospital settings and he understands the new challenges of delivering greater care at a reduced cost.
Date and Time: Wednesday, December 4th, 2013 from 4:30 pm to 8:00 pm
Registration / Cancellation Deadline: Wednesday November 27th by 11:55 PM.Registration is limited to 66 people. There will be no refunds after this time. Each person must register and pay to attend the meeting and dinner. Please help us save time, expense, and avoid people showing up at the last minute… plan ahead and register early! We cannot keep costs reasonable and caterers cannot plan their food without sufficient notice.
Late Registration Deadline:Tuesday December 3rd  by 6:00 AM. Available after closing of regular registration.
Last Minute Registration: Available after closing of late registration. Completed registrations are still subject to availability.
Location:  Luminarias, Monterey Park,CA
Agenda:
4:30-5:15PM — Networking & Appetizers
5:15-7:30PM — Main Program
7:30-8:00PM — Plus/Delta Meeting Feedback
When & Where

Luminarias
3500 W Ramona Blvd
Monterey Park, CA 91754


Wednesday, December 4, 2013 from 4:30 PM to 8:00 PM (PST)
Add to my calendar
Organizer
LCI Los Angeles CoP
Lean Construction Institute (LCI) is a non-profit organization, founded in 1997. The Institute operates as a catalyst to transform the industry though lean project  delivery using an operating system centered on a common language, fundamental principles, and basic practices. We have these broad goals:
Transform design and construction
·         Promote ever-wider acceptance and use of lean principles, practices and tools on design and delivery of projects
Set standards for lean performance
·         Common language and fundamental principles
·         Basic practices
Provide education for lean project delivery
·         Awareness, learning and understanding of tools and techniques
·         Catalyst for action
Conduct research to promote continuous improvement
·         Robust program of basic and applies research evaluation
·         Translate findings into transformational tools & techniques
Sponsor Communities of Practice for continuous learning and application
·         Established in major markets nationwide, expanding into new areas over time
·         Developing strong ties with academic and industry organizations
·         Expanding understanding of Lean: fostering networking and mentoring
The Los Angeles Community of Practice (CoP) of LCI provides local lean support to owners, architects and designers, engineers, contractors, specialty contractors, and suppliers. We invite owners and project delivery team members to meet together as a Community of Practice to learn, share, and develop a lean community in Los Angeles. As a regional forum for conversations among practitioners, the CoP will help create a new common sense for the AEC industry as LCI continues to build knowledge in design and construction.
LCI Los Angeles CoP>> Applying Lean Principles in Design and Hospital Operations