LCI Chicago >> Lean Concepts Across Delivery Methods: Driving Collaboration

Thursday, August 8, 2013 from 3:00 PM to 6:00 PM (CDT)
Event Details
Chicago Community of Practice
Present
Lean Concepts Across Delivery Methods:
Driving Collaboration and Efficiency
Efforts to eliminate barriers to communication on design and construction projects have resulted in the evolution of Lean practices, including integrated project delivery (IPD). IPD aims to bring together participants to make informed decisions early in the in the project development cycle, and many people view the role of IPD as "breaking down silos" -- thus inspiring companies to develop a mutual sense of responsibility to help one another meet project goals. While "true" IPD projects are increasing in number each year, variations of IPD (often called IPD-Lite) are much more common – and when combined with Lean practices, can produce amazingly successful outcomes. Many organizations have discovered that project teams can implement the basic tenets of Lean and IPD by incorporating collaborative principles into more traditional delivery methods and thus harness the strength of teamwork and collaboration to produce a positive outcome.
Peter Rumpf and Larry Arndt from Mortenson Construction will share their experience at working on several projects that used variations of Lean and IPD practices – where collaboration was the key driver of success. Furthermore, they have invited a panel of team members from Gensler, K+S Architects, dbHMS Engineers, and The University of Chicago to join them to discuss their collaborative efforts on a recent project at The University of Chicago. The project presents a particularly compelling case of how collaboration can produce success for all parties involved.
Speakers: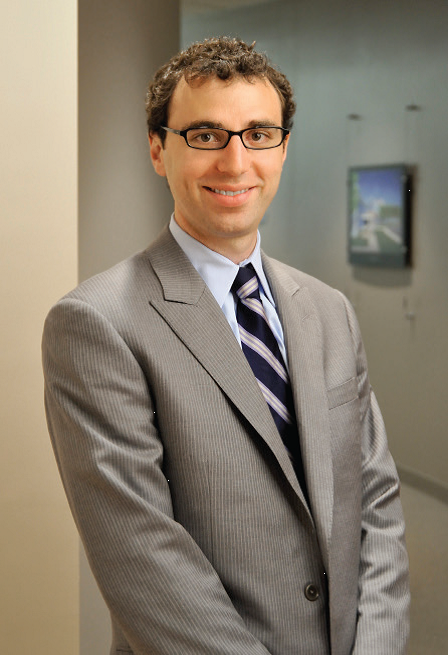 Peter Rumpf, LEED AP, Integrated Construction Manager
Mortenson Construction
Peter Rumpf is one of Mortenson's most accomplished Integrated Construction Managers and has worked on many complex projects. As a member of Mortenson's Integrated Delivery Advancement Team, Peter is responsible for providing oversight into Mortenson's use of technology in construction and standardizing the tools and processes across the company. In the Chicago Operating Group, Peter leads a team of Integrated Construction Coordinators responsible for reducing the time and cost of construction through the implementation of advanced technology including virtual prototypes, BIM in the Field, Laser Scanning, and Facilities Management Modeling. Peter has spoken at dozens of industry events on Integrated Project Delivery, Lean Construction, BIM in the Field and Virtual Design and Construction.
Larry Arndt, Construction Executive
Mortenson Construction
Larry Arndt is a Construction Executive for Mortenson Construction in Chicago. Focused primarily in healthcare, he is responsible for overall project management and direction. Larry's high profile construction portfolio includes both field experience and development capabilities. Larry's expertise resides in his ability to work with customers and design teams during the design phase of construction to establish a plan that ensures the project's success. With a combined background in architecture and engineering, Larry is uniquely qualified to lead program development, user meetings, design estimate reviews, scheduling discussions and value analysis exercises.
Expert Practitioner Panel:
Nathan Cool - Gensler
Don Semple - K+S Architects
Ben Rubach - dbHMS Engineers
Cost:
$75 = LCI / AGC / AIA / COAA Member or Member Guest
$85 = Non-Member
$55 = Faculty Member
Agenda
3:00-3:15 PM: Registration
3:15-5:15 PM: Presentation
5:15-6:00 PM: Oepn Discussion and Q&A
6:00-7:00 PM: Social Hour with a Bar and Appetizers
Date and Time: 
Thursday, August 8, 2013, 3pm - 7pm
Location:
DrinkerBiddle & Reath LLP
191 North Wacker Drive, Suite 3700
Chicago, Illinois 60606 USA
Introduction to LCI Chicago:
LCI Chicago is a regional forum where people meet, share experience, learn and connect. The Community of Practice helps owners, architects and designers, engineers, contractors, labor, specialty contractors, and suppliers understand and find their way in this new world of Lean Project Delivery. The invitation is open to all project participants to meet together as local user groups to explore and develop Lean ideas as they work together.
 
 Note to First Time Attendees and Others New to Lean Construction:
Please review a glossary of terms and other introductory readings before attending the meeting by visiting http://www.leanconstruction.org 

Registration Assistance: chicago-support@leanconstruction.org 
**Special Registration Discounts: If you are not an LCI Member, you may sign up today at the LCI Member rate for this event if you purchase a one-year individual membership for $250. Go to: http://lci-individual-membership.eventbrite.comto read about the benefits and sign up today. Then, enter the words "New Member" when prompted for your "individual membership number" while signing up for this event at the LCI Member rate. Thanks!
Individual LCI Members may bring one guest to each LCI event at the Member Rate. Corporate LCI Members may bring any guest at the LCI Member Rate, including employees, clients, trade partners, etc. Need help looking up your individual membership number? Please contact membership@leanconstruction.org
When & Where

Drinker Biddle & Reath
191 North Wacker Drive
#3700
Chicago, IL 60606


Thursday, August 8, 2013 from 3:00 PM to 6:00 PM (CDT)
Add to my calendar
Organiser
The Lean Construction Institute (LCI), a non-profit research organization, was founded in August 1997. LCI's purpose is to develop and disseminate new knowledge regarding the management of work in design, engineering and construction for capital facilities. LCI has developed the Lean Project Delivery System© (LPDS), and the Last Planner® System of production control. Lean Construction is a production management-based approach to project delivery - a new way to design and build capital facilities. Lean production management has caused a revolution in manufacturing design, supply and assembly. Applied to construction, Lean changes the way work is done throughout the delivery process. Lean Construction extends from the objectives of a lean production system - maximize value and minimize waste - to specific techniques and applies them in a new project delivery process extending from project definition through design, supply and assembly.
The Chicago Community of Practice (CoP) of LCI  provides local lean support to owners, architects and designers, engineers, contractors, specialty contractors, and suppliers.  We invite owners and project delivery team members to meet together as a Community of Practice to learn, share, and develop a lean community in Chicago. As a regional forum for conversations among practitioners, the CoP will help create a new common sense for the AEC industry as LCI continues to build knowledge in design and construction.
Registration Assistance: chicago-support@leanconstruction.org