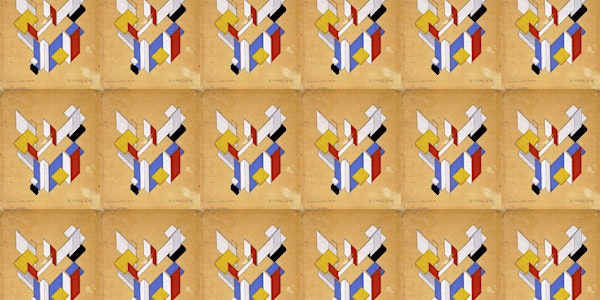 LCAHM Annual Conference 2019 - Word, Music, Image: Spaces in Time
The First Annual LCAHM conference at the University of Birmingham on the theme Word, Music, Image: Spaces in Time. 14 May 2019.
When and where
Location
The Barber Institute of Fine Arts University of Birmingham Birmingham B15 2TS United Kingdom
About this event
Word, Music and Image are the roots of the University of Birmingham's Languages, Cultures, Art History and Music research community. Within and across the LCAHM disciplines, the tangible and intangible spaces found in word, music and image take on special significance as they emanate and evolve. Crucially, these spaces are underpinned by time - a dimension that enables and advances them. The first annual LCAHM Conference will represent the breadth and depth of the school's research, and invites participation by staff and postgraduate researchers from LCAHM and the larger research community.
Please see our Twitter page for more details.
The conference will be held at the Barber Institute of Fine Arts, at the heart of the LCAHM community. Lunch and refreshments will be included.
Attendance at the conference is free and open to all.
Contact LCAHMconference@contacts.bham.ac.uk for any further enquiries.
Keynote paper:
Elizabeth L'Estrange (Art History), The literary and visual spaces of the French court, c. 1500
List of papers:
Maris Lizarazu (Modern Languages), What (the Future) Could Have Been. The Ethics and Politics of Subjunctive Holocaust Memory in Robert Menasse's Die Hauptstadt [The Capital] (2017)
Clare Matthews (Art History), Civic Space in Nineteenth-Century Birmingham
Yana Shabana (Modern Languages), Translation and the Settler-Colonial Spacetime
Antonia Wimbush (Modern Languages), The French Caribbean in World War Two
Emma Wagstaff (Modern Languages), André du Bouchet: slow art writing
Jason Huxtable (Music), Rhythm and Language: 'Spaces in time' as Phonology
Sophie Hatchwell (Art History), Against a Centre-Periphery Model of Modernism
Lorraine Ryan (Modern Languages), The Urban Legitimisation of Homosexual Desire in Almudena Grande's Las tres bodas de Manolita
Holly Brown (Modern Languages), Medieval Women Writers