LCAA Leadership Extension Luncheon Series: South Carolina Supreme Court Associate Justice Costa M. Pleicones :: Presented by Schmoyer & Company, LLC, CPAs

Tuesday, January 22, 2013 from 12:00 PM to 1:30 PM (EST)
Event Details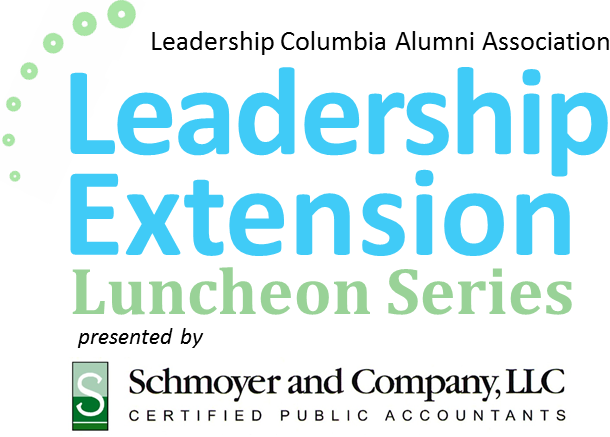 Tuesday, January 22, 2013 | 12 pm
The Palmetto Club | 1231 Sumter Street
(New Club Location)
Presented by Schmoyer & Company, LLC, CPAs


KEYNOTE SPEAKER:
South Carolina Supreme Court Associate Justice Costa M. Pleicones
Justice Costa M. Pleicones was born in Greenville, South Carolina, on February 29, 1944. He is the son of Lecha and Mike Pleicones, both deceased.
Justice Pleicones grew up in Columbia, South Carolina, attending its city schools through graduation from Columbia High School in 1961. He then attended Wofford College from which he graduated in 1965 with a degree in English. Following graduation from Wofford, Justice Pleicones attended the University of South Carolina School of Law, from which he received a Juris Doctor degree in 1968.
After law school, Justice Pleicones entered the United States Army, serving both as an enlisted member and as an officer in the Judge Advocate's General Corps, until his release from active duty on March 1, 1973. Justice Pleicones continued his membership in the military until retirement from the United States Army Reserve in March 1999 after more than thirty years of active and reserve service.
Upon leaving active military service, Justice Pleicones entered practice as a public defender for Richland County, South Carolina. Later, while in private practice with Lewis, Babcock, Pleicones and Hawkins, he also served as a part-time municipal judge for the City of Columbia, and as County Attorney for Richland County. In 1991 he was elected Resident Circuit Court Judge for the 5th Judicial Circuit. He served as a circuit judge from July l, 1991, until March 23, 2000, when he assumed his present position as an associate justice of the South Carolina Supreme Court, having been elected on February 9, 2000. In February, 2006, Justice Pleicones was elected to a second term which will expire on July 31, 2016.
Justice Pleicones is admitted to practice before all South Carolina Courts, the United States District Court for the District of South Carolina, the United States Court of Appeals for the Fourth Circuit, the Court of Appeals for the Armed Services, and the United States Supreme Court. He is frequently called upon as a lecturer in CLE programs conducted by the South Carolina Bar and other professional organizations.
Justice Pleicones married the former Donna Singletary of Lake City, South Carolina in 1965 and they have two daughters and one grandchild. Justice Pleicones is Greek Orthodox.
---
NONPROFIT SPOTLIGHT:
iCivics and The South Carolina Bar Young Lawyers Division
iCivics prepares young Americans to become knowledgeable, engaged 21st century citizens by creating free and innovative educational materials.

In 2009, Justice Sandra Day O'Connor founded iCivics to reverse Americans' declining civic knowledge and participation. Securing our democracy, she realized, requires teaching the next generation to understand and respect our system of governance. Today iCivics is comprised of a national leadership team of state supreme court justices, secretaries of state, and educational leaders and a network of committed volunteers. Together, we are committed to passing along our legacy of democracy to the next generation.
iCivics has produced 16 educational video games as well as vibrant teaching materials that have been used in classrooms in all 50 states. Today we offer the nation's most comprehensive, standards-aligned civics curriculum that is available freely on the Web.

---
LUNCHEON RESERVATIONS
LCAA Members, LC Class of 2012 and 2013: Complimentary


Become a Member of LCAA: $149, $89 effective January 1, 2013, includes complimentary reservations for all luncheons social events and discounted reservations for the April 23, 2013 Leadership Summit


Non-Members/Guests: $25, this event is open to all graduates and the general public.


Media: Please contact Katherine Swartz at 803.733.1123 or kswartz@columbiachamber.com.
---
LCAA 2012-13 Schedule of Events and Membership Benefits
October 11: ELM Society Social at The Palms on Main (free for members and a guest; $15 for non-members; open only to LC graduates)


October 23: Luncheon with Wesley Donehue and Phil Bailey of Pub Politics (free for members; $25 for non-members and the public)


November 27: Luncheon with Richard Burts, developer of 701 Whaley (free for members; $25 for non-members and the public)


November 7: LCAA Night at The Nick (free for members and a guest; open only to LCAA members)


January 22: Luncheon with

South Carolina Supreme Court Associate Justice Costa M. Pleicones

(free for members; $25 for non-members and the public)


February 26: Luncheon with Nephron CEO Lou Kennedy (free for members; $25 for non-members and the public)


March 19: Luncheon with SCANA CEO Kevin Marsh (free for members; $25 for non-members and the public; please note date)


April 23: Leadership Summit featuring Wofford College President Dr. Bernie Dunlap and an afternoon of educational sessions (discounted for LCAA members; open to graduates and the public)


Summer Social, TBA: free for members and a guest


Dues Investment: $89, prorated from $149 | Value of programming exceeds $235
When & Where

The Palmetto Club
1231 Sumter Street
Columbia, SC 29201


Tuesday, January 22, 2013 from 12:00 PM to 1:30 PM (EST)
Add to my calendar
Organizer
Leadership Columbia Alumni Association, a program of the Greater Columbia Chamber of Commerce
The mission of Leadership Columbia Alumni Association is to develop leaders in the Columbia area by providing training, networking and community service opportunities for graduates of Leadership Columbia and other recognizable leadership programs. Founded in 1973, Leadership Columbia graduates include more than 1,600 Columbians. LCAA is an affilitate organization of the Greater Columbia Chamber of Commerce.
LCAA Leadership Extension Luncheon Series: South Carolina Supreme Court Associate Justice Costa M. Pleicones :: Presented by Schmoyer & Company, LLC, CPAs