LCAA Leadership Extension Luncheon Series: SCANA Corporation CEO Kevin Marsh :: Presented by Schmoyer & Company, LLC, CPAs

Tuesday, March 19, 2013 from 12:00 PM to 1:30 PM (EDT)
Event Details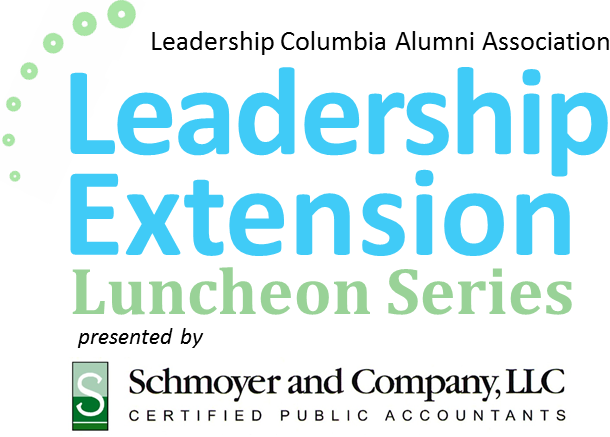 Tuesday, March 19, 2013 | 12 pm
The Palmetto Club (New Club Location)
Presented by Schmoyer & Company, LLC, CPAs


KEYNOTE SPEAKER:
Kevin Marsh, Chairman and CEO, SCANA Corporation

Kevin Marsh joined South Carolina Electric & Gas Company (SCE&G), the principal subsidiary of SCANA Corporation, in 1984 as group manager of technical accounting and was named vice president and controller in 1989. Since then he has served in the capacity of vice president of corporate planning of SCE&G and vice president of finance, treasurer and controller of SCANA Corporation. In 1996, Marsh was named vice president and chief financial officer (CFO) of SCANA
and became senior vice president in 1998. In addition to his duties as SCANA's CFO, from October 2001 to March 2003, he served as president and chief operating officer of PSNC Energy, the company's natural gas distribution company headquartered in Gastonia, North Carolina. He became president of SCE&G in 2006 and became president and chief operating officer (COO) of SCANA Corporation in January, 2011. He assumed responsibilities as chairman and CEO in December 2011. Prior to his career at SCANA he worked at Deloitte & Touche Certified Public Accountants in Columbia, South Carolina for seven years.
Marsh is a board member of First Citizens Bancorporation of South Carolina, Epworth Children's Home, Citizens for Sound Conservation, and a past board member of Palmetto Place Children's Emergency Shelter, Junior Achievement of South Carolina, and Sharing God's Love emergency support organization. Kevin and his wife are members of Grace United Methodist Church of Columbia, SC. He has two daughters and two grandchildren.
Marsh is native of Atlanta, Georgia and earned a Bachelors of Business Administration degree in Accounting from the University of Georgia in Athens.
---
NONPROFIT SPOTLIGHT:
The River Alliance
Just over a decade ago, the Midlands' Broad, Saluda and Congaree Rivers were an unknown resource. Today, they are the signature of the region and an expanding part of the daily life of the community.

In 2011, the Three Rivers Greenway was named in the America's Great Outdoor Initiative 50-state report outlining the country's most promising ways to reconnect Americans to the natural world. The Three Rivers Greenway, one of two projects in the state of South Carolina that will be included in the final report, will representing what states believe are among the best investments in the nation to support a healthy, active population, conserve wildlife and working lands, and create travel, tourism and outdoor recreation jobs across the country.

The River Alliance is the non-profit organization which makes it all possible. Representing the five local governments of Columbia, West Columbia, Cayce, Lexington and Richland County, The River Alliance's mission is to connect people to the rivers, making them accessible, yet protected.

Through the work of the River Alliance and its many partners, the rivers have become a stimulus for economic development, an attraction for regional tourism and an opportunity for local residents to enjoy the history, culture and natural surroundings of the Riverbank's Region's three rivers. .
---
LUNCHEON RESERVATIONS
LCAA Members, LC Class of 2012 and 2013: Complimentary


Become a Member of LCAA: $75, includes complimentary reservations for all luncheons social events and discounted reservations for the April 23, 2013 Leadership Summit


Non-Members/Guests: $25, this event is open to all graduates and the general public.


Media: Please contact Katherine Swartz at 803.733.1123 or kswartz@columbiachamber.com.
---
LCAA 2012-13 Schedule of Events and Membership Benefits
October 11: ELM Society Social at The Palms on Main (free for members and a guest; $15 for non-members; open only to LC graduates)


October 23: Luncheon with Wesley Donahue and Phil Bailey of Pub Politics (free for members; $25 for non-members and the public)


November 27: Luncheon with Richard Burts, developer of 701 Whaley (free for members; $25 for non-members and the public)


November, TBA: LCAA Night at The nick (free for members and a guest; open only to LCAA members)


January 22: Luncheon with South Carolina Surpreme Court Chief Justice Jean Toal, LC Class of 1974 (free for members; $25 for non-members and the public)


February 26: Luncheon with Nephron CEO Lou Kennedy (free for members; $25 for non-members and the public)


March 19: Luncheon with SCANA CEO Kevin Marsh (free for members; $25 for non-members and the public; please note date)


April 23: Leadership Summit featuring Dr. Bernie Dunlap and an afternoon of educational sessions (discounted for LCAA members; open to graduates and the public)


Summer Social, TBA: free for members and a guest


Dues Investment: $75, prorated from $149 | Value of programming exceeds $235


Multiple alumni in your company? Renew by October 11 and take advantage of our BOGO-H, buy one membership, get one half off! The total dues investment for two alumni is $224, or $112 per person.

When & Where

The Palmetto Club
1231 Sumter Street
Columbia, SC 29201


Tuesday, March 19, 2013 from 12:00 PM to 1:30 PM (EDT)
Add to my calendar
Organizer
The mission of Leadership Columbia Alumni Association is to develop leaders in the Columbia area by providing training, networking and community service opportunities for graduates of Leadership Columbia and other recognizable leadership programs. Founded in 1973, Leadership Columbia graduates include more than 1,600 Columbians. LCAA is an affilitate organization of the Greater Columbia Chamber of Commerce.
LCAA Leadership Extension Luncheon Series: SCANA Corporation CEO Kevin Marsh :: Presented by Schmoyer & Company, LLC, CPAs