LCAA Leadership Extension Luncheon Series: Nephron Pharmaceuticals President & CEO Lou Kennedy :: Presented by Schmoyer & Company, LLC, CPAs

Tuesday, February 26, 2013 from 12:00 PM to 1:30 PM (EST)
Event Details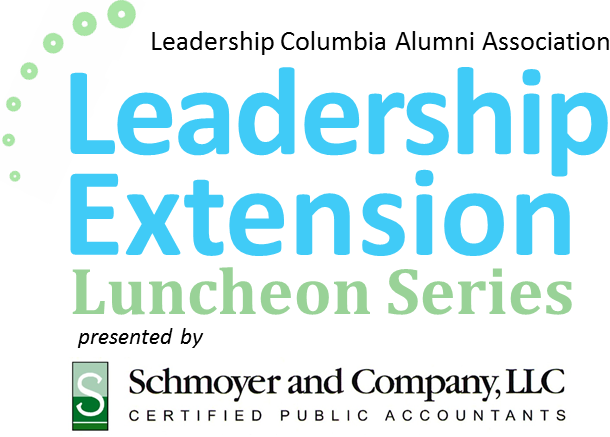 Tuesday, February 26, 2013 | 12 pm
The Palmetto Club (New Club Location)
Presented by Schmoyer & Company, LLC, CPAs


KEYNOTE SPEAKER:
Lou Kennedy, President & CEO, Nephron Pharmaceuticals
Lou Kennedy is President, Chief Executive Officer and Owner of Nephron Pharmaceuticals Corporation, a privately owned manufacturer of generic respiratory medications. The company's Orlando, FL headquarters houses its state-of-the-art blow-fill-seal production facility, along with its packaging, sales and distribution divisions. In total, Nephron encompasses over 300,000 square feet across three states. The company employees approximately 500 employees, but with the recent announcement of a greenfield facility located just outside of Columbia, SC, Nephron expects to double in size over the next three years.
Mrs. Kennedy joined Nephron Pharmaceuticals in 2001, and has held a variety of marketing and operations roles throughout her career. She began her career with the procurement of multiple vendors, coupled with the negotiation of their corresponding contracts. In early 2002, Kennedy created a nationwide sales force from the ground up, a rarity in the generic pharmaceutical industry. Since that time, the Company has grown more than 300% and in 2010 Nephron broke the one billion mark in doses sold. Mrs. Kennedy was named President and Chief Executive Officer of the Company in September 2007.
Mrs. Kennedy, a Lexington, SC native, earned her Bachelor of Arts degree from the University of South Carolina's College of Journalism in 1984. Prior to joining Nephron in 2001, Mrs. Kennedy held a national accounts position for a formerly owned KKR publicly traded company. In all aspects of her career, sales performance has been the driver. However, she never shies away from an opportunity to fundraise for a cause, or cheer for the Gamecocks!
She, along with her husband Bill Kennedy, a 1966 graduate of the University of South Carolina, helped establish the Kennedy Pharmacy Innovation Center in conjunction with USC School of Pharmacy in 2010. They actively participate in this program, and are currently proud to welcome USC Pharmacy interns to Nephron for completion of their monthly curriculum rotation.
The Kennedy's have three daughters. The two oldest live in Northern Virginia and have small children, while the youngest is currently a freshman at USC. Mrs. Kennedy is a former Vestry member of Trinity Episcopal Church of Upperville, VA, and to fill her creative side, she is also the owner a small design firm specializing in French antiques.
---
NONPROFIT SPOTLIGHT:
Palmetto Health Breast Center &
Walk for Life
Walk for Life began in 1991 when then First Lady of Columbia, Beth Coble, founded the event with Palmetto Health Breast Center staff. For 22 years, the primary message of the event has been to educate women (and men) that early detection of breast cancer saves lives. Proceeds from the event, totaling more than $6.4 million to date, stay in the Midlands at Palmetto Health Breast Center. Funds are used to purchase the latest technology and equipment, such as digital mammography and ultrasound machines, to help detect cancer in its earliest stages. Proceeds also help fund research, community outreach and services provided to patients and their families.
---
LUNCHEON RESERVATIONS
LCAA Members, LC Class of 2012 and 2013: Complimentary


Become a Member of LCAA: $89, includes complimentary reservations for all luncheons social events and discounted reservations for the April 23, 2013 Leadership Summit


Non-Members/Guests: $25, this event is open to all graduates and the general public.


Media: Please contact Katherine Swartz at 803.733.1123 or kswartz@columbiachamber.com.
---
LCAA 2012-13 Schedule of Events and Membership Benefits
October 11: ELM Society Social at The Palms on Main (free for members and a guest; $15 for non-members; open only to LC graduates)


October 23: Luncheon with Wesley Donahue and Phil Bailey of Pub Politics (free for members; $25 for non-members and the public)


November 27: Luncheon with Richard Burts, developer of 701 Whaley (free for members; $25 for non-members and the public)


November, TBA: LCAA Night at The nick (free for members and a guest; open only to LCAA members)


January 22: Luncheon with South Carolina Surpreme Court Chief Justice Jean Toal, LC Class of 1974 (free for members; $25 for non-members and the public)


February 26: Luncheon with Nephron CEO Lou Kennedy (free for members; $25 for non-members and the public)


March 19: Luncheon with SCANA CEO Kevin Marsh (free for members; $25 for non-members and the public; please note date)


April 23: Leadership Summit featuring Dr. Bernie Dunlap and an afternoon of educational sessions (discounted for LCAA members; open to graduates and the public)


Summer Social, TBA: free for members and a guest


Dues Investment: $89, prorated from$149 | Value of programming exceeds $235


Multiple alumni in your company? Renew by October 11 and take advantage of our BOGO-H, buy one membership, get one half off! The total dues investment for two alumni is $224, or $112 per person.

When & Where

The Palmetto Club
1231 Sumter Street
Columbia, SC 29201


Tuesday, February 26, 2013 from 12:00 PM to 1:30 PM (EST)
Add to my calendar
Organizer
Leadership Columbia Alumni Association, a program of the Greater Columbia Chamber of Commerce
The mission of Leadership Columbia Alumni Association is to develop leaders in the Columbia area by providing training, networking and community service opportunities for graduates of Leadership Columbia and other recognizable leadership programs. Founded in 1973, Leadership Columbia graduates include more than 1,600 Columbians. LCAA is an affilitate organization of the Greater Columbia Chamber of Commerce.
LCAA Leadership Extension Luncheon Series: Nephron Pharmaceuticals President & CEO Lou Kennedy :: Presented by Schmoyer & Company, LLC, CPAs