LCAA Leadership Extension Luncheon Series: 701 Whaley and Granby Mills Redevelopment with Richard Burts :: Presented by Schmoyer & Company, LLC, CPAs

Tuesday, November 27, 2012 from 12:00 PM to 1:30 PM (EST)
Event Details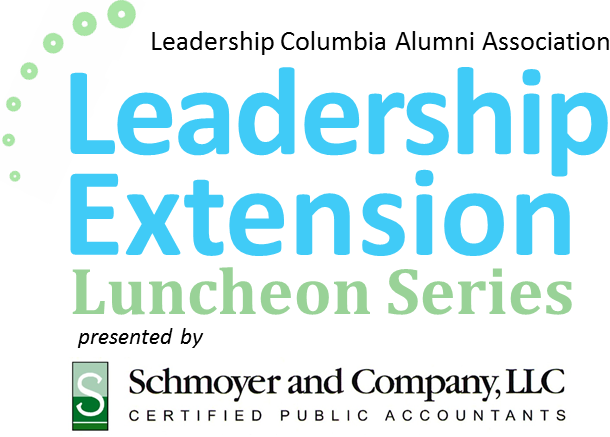 Tuesday, November 27 | 12 pm | 701 Whaley
Presented by Schmoyer & Company, LLC, CPAs


TOPIC AND SPEAKER:
701 Whaley and Granby Mills Redevelopment with Developer Richard Burts

Local real estate developers Richard Burts & Robert Lewis closed in November 2006 on the historic building once known as The Pacific Mills Community Building and more recently Gallery 701. The treasure is located at 701 Whaley Street in an area known as Olympia in Columbia, SC. Burts & Lewis both have experience in restoring historic buildings.

Built in 1903, 701 Whaley started out as the mill store for the surrounding mill village known as the Pacific Mills community. 701 Whaley then became the Pacific Mills Community Center that included a bowling alley, library, auditorium and dance hall.

In 2000, a section of roof caved in and nearly 6000sq feet of roof deck and second floor deck have collapsed into the building. The city was going through the process of condemning and demolishing the building but Burts and Lewis felt this cornerstone of the community needed to be preserved.

With strong support from the neighborhoods, The Richland County Conservation Commission, Columbia Historic Foundation and the City of Columbia and The South Carolina Department of Archives & History the future looks bright for this magnificent building. Burts and Lewis have revived 701 Whaley to a multiuse facility that will once again serve the needs of this important area of Columbia.
---
NONPROFIT SPOTLIGHT:
701 Center for Contemporary Art (701 CCA)
701 Center for Contemporary Art in Columbia is South Carolina's newest art destination for artists and art lovers alike. 701 Center for Contemporary Art (701 CCA) is a visual art center that promotes understanding, appreciation and enjoyment of contemporary art, the creative process and the role of art and artists in the community. The center also encourages interaction between visual arts and other art forms.
---
LUNCHEON RESERVATIONS
LCAA Members, LC Class of 2012 and 2013: Complimentary


Become a Member of LCAA: $149; $129 effective October 24, includes complimentary reservations for all luncheons social events and discounted reservations for the April 23, 2013 Leadership Summit


Non-Members/Guests: $25, this event is open to all graduates and the general public.


Media: Please contact Katherine Swartz at 803.733.1123 or kswartz@columbiachamber.com.
---
LCAA 2012-13 Schedule of Events and Membership Benefits
October 11: ELM Society Social at The Palms on Main (free for members and a guest; $15 for non-members; open only to LC graduates)


October 23: Luncheon with Wesley Donehue and Phil Bailey of Pub Politics (free for members; $25 for non-members and the public)


November 27: Luncheon with Richard Burts, developer of 701 Whaley (free for members; $25 for non-members and the public)


November, TBA: LCAA Night at The Nick (free for members and a guest; open only to LCAA members)


January 22: Luncheon with South Carolina Supreme Court Chief Justice Jean Toal, LC Class of 1974 (free for members; $25 for non-members and the public)


February 26: Luncheon with Nephron CEO Lou Kennedy (free for members; $25 for non-members and the public)


March 19: Luncheon with SCANA CEO Kevin Marsh (free for members; $25 for non-members and the public; please note date)


April 23: Leadership Summit featuring Dr. Bernie Dunlap and an afternoon of educational sessions (discounted for LCAA members; open to graduates and the public)


Summer Social, TBA: free for members and a guest


Dues Investment: $149, $129 prorated effective October 24 | Value of programming exceeds $235

When & Where

701 Whaley
701 Whaley Street
Columbia, SC 29201


Tuesday, November 27, 2012 from 12:00 PM to 1:30 PM (EST)
Add to my calendar
Organizer
The mission of Leadership Columbia Alumni Association is to develop leaders in the Columbia area by providing training, networking and community service opportunities for graduates of Leadership Columbia and other recognizable leadership programs. Founded in 1973, Leadership Columbia graduates include more than 1,600 Columbians. LCAA is an affilitate organization of the Greater Columbia Chamber of Commerce.