LBS Entrepreneurship Conference 2012

Friday, 11 May 2012 from 09:00 to 18:00 (BST)
Event Details
Download the Conference Agenda here.
This year's theme, Beyond an idea: How to plant, nurture and grow your business, will feature entrepreneurs and venture capitalists from across industries as they discuss the key phases in the development of a company – how to find that killer idea, how to form a founding team and of course, how to cash out!
Panel 1 - At seed: Team formation, funding, and launch
Panel 2 - With Roots: Philosophy building, incentives, and growth
Panel 3 - To Leaves: Exit strategy, long- term challenges, and the future
Also featuring a live business plan competition and the annual LBS Entrepreneurship Alumni Award.
We have a great line up of speakers with more still to be confirmed - watch this space for updates!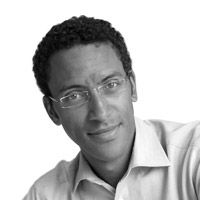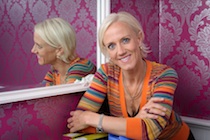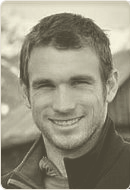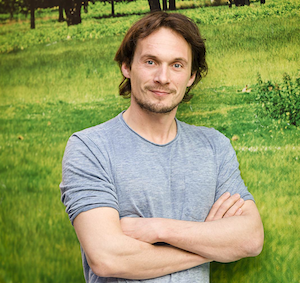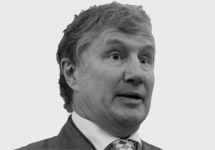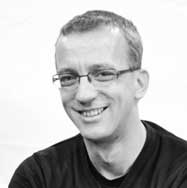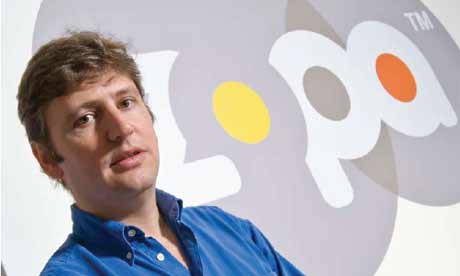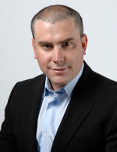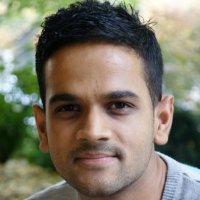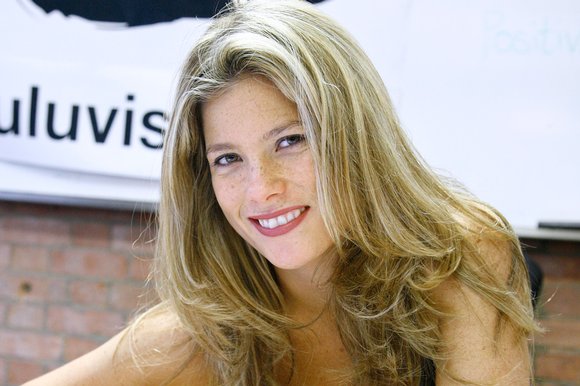 Renaud Visage, Co-Founder & CTO at Eventbrite. Renaud is the founding technical architect of Eventbrite. Renaud started his career as an environmental consultant with Geomatrix Consultants where he designed and managed large-scale environmental cleanups. Fascinated by the Internet, Renaud joined, as the Director of Engineering, Internet photo-sharing pioneer, Zing Networks which was funded by Kleiner Perkins Caufield & Byers and later acquired by Sony ImageStation. Renaud is also an accomplished architectural and travel photographer. His work is represented by various stock photo agencies around the world like Getty Images, Age Fotostock or Alamy. 
Laura Tenison MBE, Founder & Managing Director at JoJo Maman Bebe. Laura is one of the most innovative entrepreneurs in the UK. Her enormously successful company, JoJo Maman Bébé is one of the UK's most prominent retail outlets. With start-up capital of just £50,000, Laura has grown the company since 1993 with limited bank borrowing and no dilution of equity to a forecast gross turnover of £27m in the year end June 2011. She is an inspirational business and motivational speaker and addresses women's groups, business conferences and networking events in the UK and internationally, including speaking in French on behalf of the Welsh Assembly in Paris
Richard Reed, Co-Founder of Innocent Drinks. Innocent Drinks is the No.1 smoothie brand in the UK. Innocent has been called 'The Ultimate 21st Century Company' - quirky, personable, values-based and profitable and determined to remain what Richard calls a 'big small' company, no matter how large it grows. The business was started in May 1999 by Richard and two friends, and turned over more than £100m in 2009, selling over two million smoothies a week in the UK and Europe. In April 2010 Coca-Cola increased its stake in the company to 58% from 18% for about £65 million. As well as growing Innocent, Richard has been a government advisor on entrepreneurship, through round table discussions with the Prime Minister and his seat on the Small Business Council. Richard is now running the challenge "Be Your Own Boss" in partnership with the BBC, in an effort to spur entrepreneurship in the UK 
Giles Andrews, Co-Founder, CEO at Zopa. Giles is CEO of Zopa, the world's first P2P lending and borrowing marketplace. Zopa has now lent over £200m and reached over 2% market share in personal loans. Giles spent the first ten years of his career in the motor industry pursuing his interest in all things automotive. This included co-founding Caverdale in 1992, a start-up taken to a £250m revenue motor retailer and sold in 1997. After an MBA at INSEAD he ran his own consultancy business whose clients included Tesco and Tesco Personal Finance and which also provided start up advice and early stage funding for new businesses, until co-founding Zopa in 2004
Bernard Dallé, Partner at Index Ventures. Bernard's areas of investment focus currently include enterprise infrastructure, applications and services. He serves as a Director for several companies including Dimdim, Gluster, Mimecast, OpenX, Optier, Pentaho and StorSimple
Roy Tuvey, Founder of Snappli, Co-founder & Former President at ScanSafe. Roy Tuvey was the co-founder and President of ScanSafe, a market leading SaaS security company acquired by Cisco for $183M in 2010. ScanSafe had 3,000+ customers including GE, Shell and IKEA and strategic partnerships with Google, AT&T and Vodafone. Founded in the UK, Roy led the entry into the US market and spent five years in Silicon Valley. He has now returned to London and founded a new mobile venture called Snappli due to launch in June
Alexandra Chong, Founder & CEO of Luluvise. Alexandra is Founder & CEO of Luluvise, a social and communications platform for women, which launched in December 2011. Previously, Alexandra served as Global Head of Marketing & PR for Upstream, one of the world's largest mobile marketing companies, and as the European Director for the Legal & Compliance Practice at the Corporate Executive Board. Alexandra holds a BSc from Appalachian State University and an LLB from the London School of Economics. Born to a Chinese Jamaican father and a Canadian mother, Alexandra grew up in Ocho Rios, Jamaica. As a professional tennis player, she represented Team Jamaica in the Federation Cup and at the Commonwealth Games and she now plays for the Ladies First team at the Queens Club in London. Alexandra also writes a monthly column for the Sunday Times of London about start-up life.
Jonathan Medved, Entrepreneur, Venture Capitalist. Jonathan is according to the Washington Post, "one of Israel's leading high tech venture capitalists". In the September, 2008 NY Times Supplement "Israel at 60" Medved was named one of the top 10 most influential Americans who have impacted Israel. Medved  has invested in over 100 Israeli startup companies, helping 12 of them to get to valuations in excess of $100Million dollars. Medved was the co-founder and until recently the CEO of Vringo, a leader in mobile social applications which went public in June 2010. (NYSEAMEX: VRNG). Prior to Vringo, was  the founder and general partner of Israel Seed Partners (a $260M Israeli venture capital fund). At Israel Seed he led a number of successful investments and served as a Director on the Board of several portfolio companies including: Compugen (Nasdaq: CGEN), Business Layers (acquired by Netegrity, Nasdaq: NETE), Broadlight (acquired by Broadcom, Nasdaq BRCM), Answers.com (Nasdaq ANSW, acquired by Summit), Native Networks (acquired by Alcatel, Nasdaq ALU), and Xtellus (acquired by Oclaro, OCLR). Between 1982 and 1990, he was a founder and the EVP of Marketing and Sales at Meret Optical Communications. Meret was acquired by the Amoco Corporation (NYSE: AN) in 1990. He was also part of the founding management team at Accent Software (Nasdaq: ACNTF), a leader in multilingual software where he served as EVP of Marketing and Sales in 1993-1994.
Jono Hey, Head of User Experience at Nutmeg.co.uk. Nutmeg is a new online investment manager that makes it easy to put your money to work in an intelligent way. Jono Hey is an engineer by training but has spent the last 12 years moving from the machine end of design to the people side. Along the way he earned a PhD in Design from UC Berkeley in California and worked at design, strategy and innovation firms, including Jump Associates. He has had the fun of designing everything from sports equipment to digital libraries and once had a great time redesigning sugar 
Greg Chammings, Enterprise Policy & Strategy, Department for Business, Innovation & Skills. Greg  is responsible for enterprise culture at the Department for Business, Innovation and Skills within the UK Government. He joined the Department in 2008, working on access to finance through the recession. 
Hillel Zidel, Director, Kennet. Hillel works closely with the management teams of European technology companies to exploit growth opportunities such as addressing new market segments and geographies. Hillel joined Kennet as a Director from ETV Capital, where he undertook numerous transactions providing hybrid debt and equity-based capital to technology companies across Europe & the US. Prior to this Hillel worked in Corporate Development at two internet businesses in South Africa.
Rajeeb Dey, Founder & CEO of Enternships.com - Enternships.com is a service connecting talented students and graduates to start-ups/SMEs and dynamic organisations worlwide who provide 'entrepreneurial work placements'. The site soft-launched in May 2009 and has already featured in CNN, The Sunday Times, The Daily Telegraph, Esquire Magazine, ABC News, Growing Business Magazine, Wall Street Journal, Business Week amongst other media channels. Enternships is the place to find the hottest entrepreneurial work placements around the world

Moderating our panels we have Tim Barnes, Executive Director of UCL Advances and Hugh Parnell, Non-Exec Chairman at Econovate amongst others and early stage advisor. 
When & Where

Bloomberg LP Offices
39-45 Finsbury Square
EC2A 1PQ London
United Kingdom


Friday, 11 May 2012 from 09:00 to 18:00 (BST)
Add to my calendar
Organiser
LBS Entrepreneurship Conference Team 2012
LBS Entrepreneurship Conference 2012