Description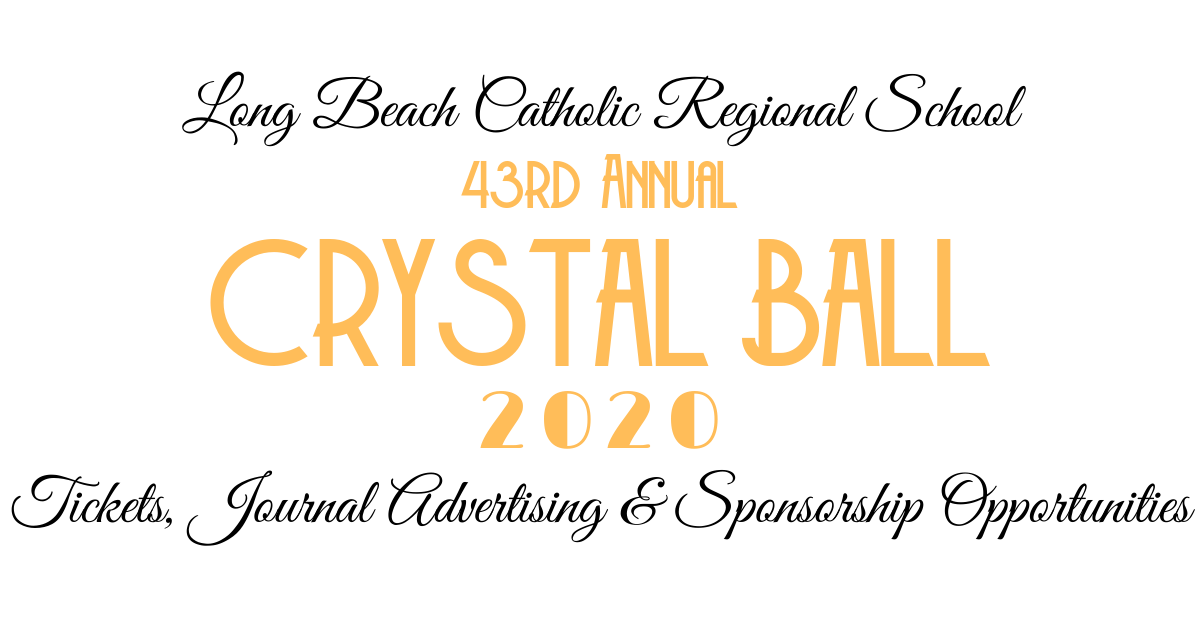 LBCRS's 43rd Annual Crystal Ball 2020 fundraiser!
Long Beach Catholic Regional School invites all to attend the 43rd Annual Crystal Ball Dinner Dance, honoring the past and fortifying the future. This year's event will take place on Saturday, March 28th at the Bridgeview Yacht Club at 7:00pm.

This is our school's largest fundraiser. It helps to keep the cost of tuition down and supports the school's technology and development funds. You can purchase tickets right here on Eventbrite! We hope to see you at this fun night out. It's going to be a roaring good time! You're welcome to Dress in your Best 1920's and Put on the Ritz!
If you cannot attend, you can support the event by purchasing an ad in the journal or choosing one of our many sponsorship opportunities.
*Please note. Online purchases include a 3.5% convience fee. If you would like to write a check or pay cash, please contact the school office at 516-432-8900.

This year's honorees include:

Rev. Msgr. Donald McE. Beckmann, Pastor
Recipient of the 2020 Mother Seton Award

Roison Donohoe & Collette Kavanagh
Recipients of the 2020 Community Service Award

Stephen & Kelly Fontana
Recipients of the 2020 Saint John Neumann Award

Debbie Gentilesco Mantia, Class of 1985
Recipient of the 2020 Distinguished Alumni Award