Description
In the spirit of seeking out new experiences, immersing ourselves in the unfamiliar and embracing otherness join us and forget yourself during an intimate, immersive evening of art, music, conversation, cocktails and culinary delights.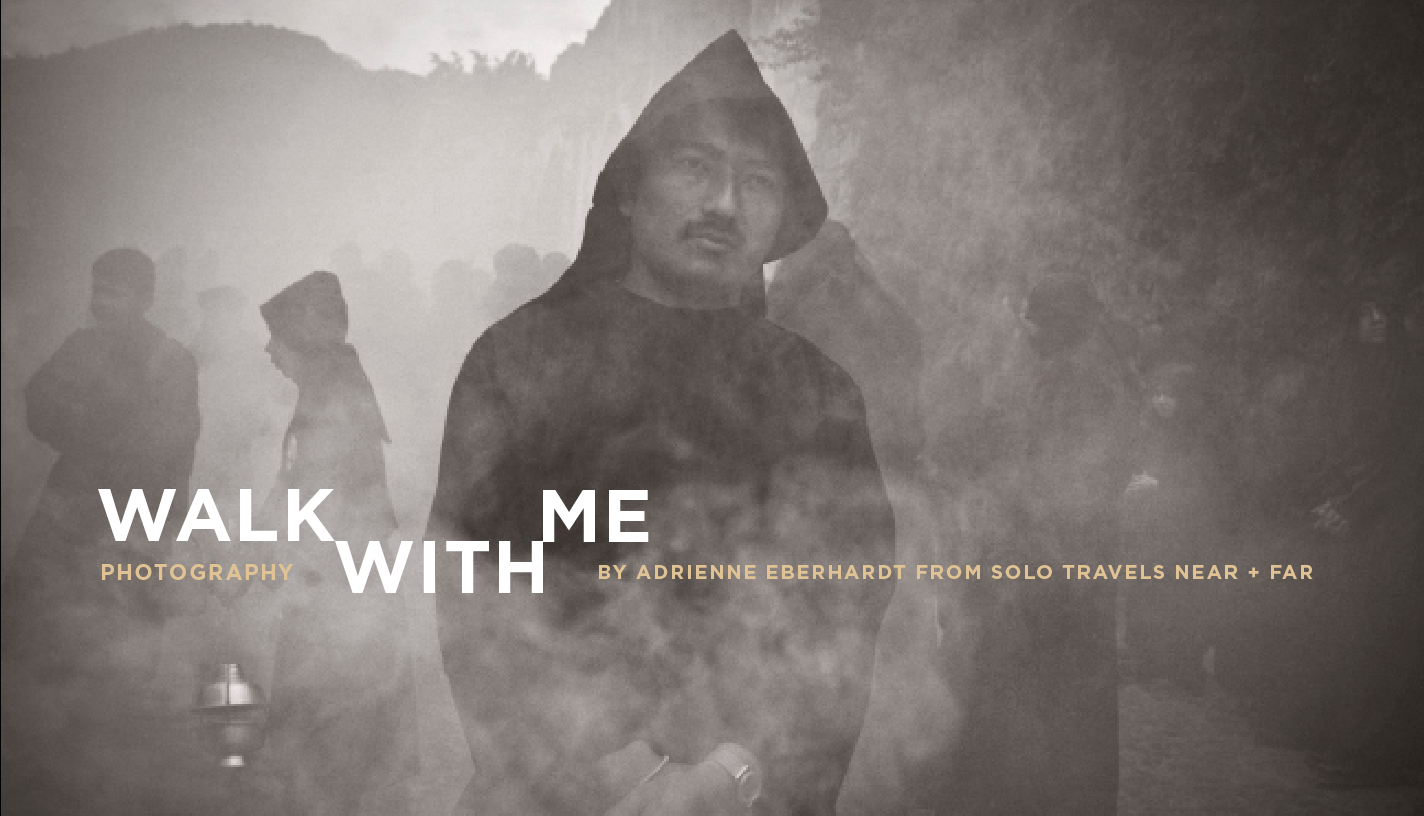 Walk With Me presents photography by Adrienne Eberhardt from more than 15 years of solo travels near and far.
The inspired tasting menu will reflect some of the cultures on display, with specialties hailing from Thailand, India, Argentina, Guatemala and beyond.
Cost of ticket includes cocktails + culinary delights + wine pairing and supports the production of this event, and more like them!
Please RSVP through the link below, by Wednesday, October 11th as capacity is limited.
Ticket sales to close by 10/23/2017
*FRAMED AND LIMITED EDITIONS WILL BE AVAILABLE FOR PURCHASE AT THE EVENT.