WORKSHOP ON THE ANCIENT INDIAN DANCE - BHARAT NATYAM
About this Event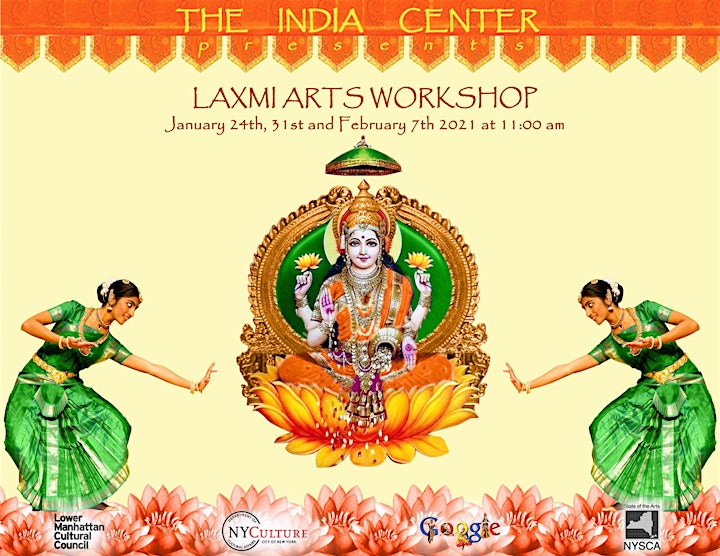 We celebrate our 18th Anniversary with a brand new series of Workshops on Indian Arts.
Come join us for this 3 session Workshop on the ancient Indian Dance Form known as Bharat Natyam.
This is an Introductory Workshop that is open to all. Experience in dance is not required.
Since the instructor can only teach a limited number of participants all registrations must be made in advance.
THOSE WHO ATTEND ALL THREE SESSIONS OF THE WORKSHOP AND PASS THE TEST WILL RECEIVE A CERTIFICATE FROM THE INDIA CENTER
The Zoom link will be sent only to those who register for the event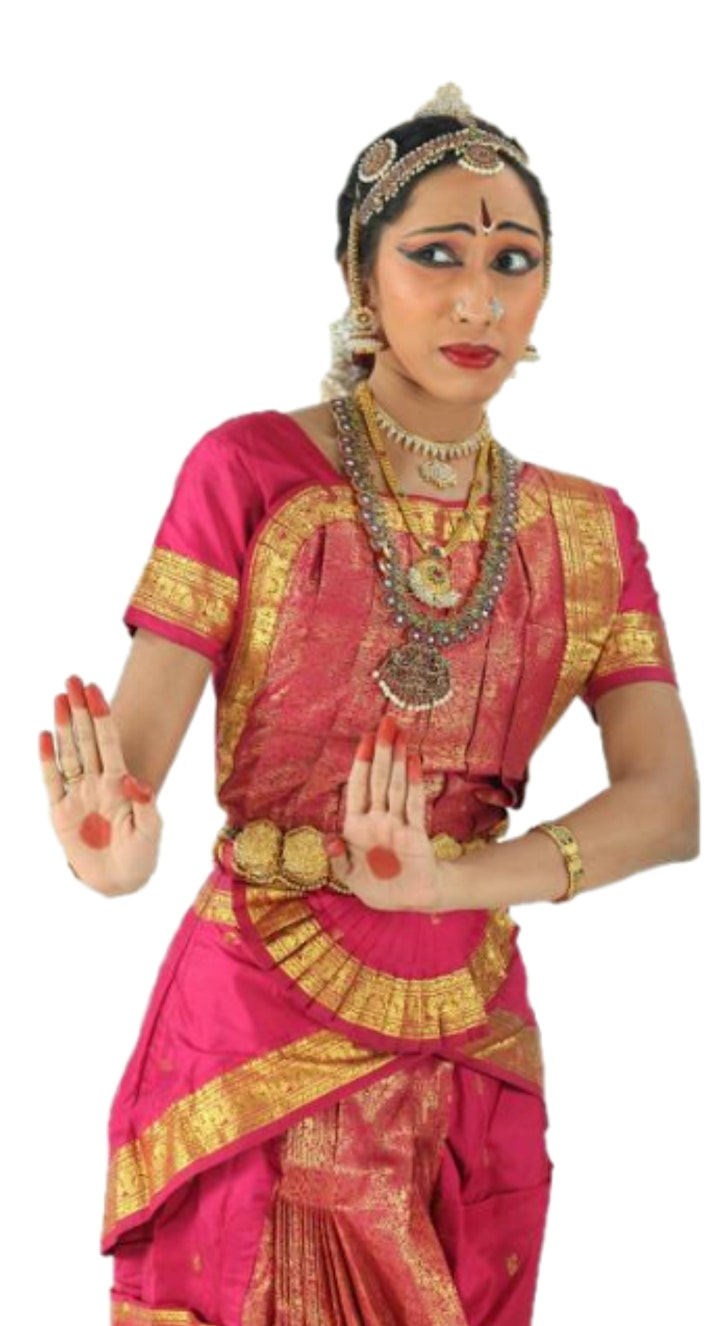 Lavanyaa Surendar holds a Master's Degree in Biology from the Illinois Institute of Technology and a Certificate in Neuroscience from the John Hopkins. She is a third-generation dancer and dance teacher whose grandmother performed with the famous artists Padmini and Ragini.
After over 20 years as a mentor, performer and researcher, she launched AUM LLC to spread the knowledge of the relationship between community & Arts. Lavanyaa started studying Bharath Natyam, at the age of 3 and has over 100 stage performances under her belt.
At the age of 15 she joined Natya Vidhyalaya, a renowned institution in India, as art director where she nurtured budding artists and choreographed over 100 shows. While she specializes in Bharatha Natyam-Tanjavur style, Lavanyaa has also studied other Indian Arts like Yoga and the Indian string instrument Saraswathi Veena.
Having seen arts both from the artistic and scientific front, she is exploring the relationship between "Art and Heart": A study to understand how arts influences human wellbeing.
AUM seeks to develop a happy community through arts. she has presented "Art & Anatomy" workshops in several Universities and has written articles on "Neuroscience /Arts/Social connection".
Lavanyaa is the founding President of Ziksa-an Art Forum, that connects artists through professional channels and helps art thrive.
She is an advisor for the Sheboygan Theatre company wherein she provides educational opportunities and career building focus for students of STC. She is also a director on the board of Art Garage in Green Bay.