LAWYERS & DOCTORS IN HARMONY: Holiday Concert
When and where
Location
Wilshire Ebell Theatre 4401 West 8th Street Los Angeles, CA 90005
Description
LAWYERS & DOCTORS IN HARMONY: HOLIDAY CONCERT
The Lion King, Popular Classical, Holiday Favorites & More
An unlikely group of musicians -- lawyers and doctors -- will make music together in a special concert. The Los Angeles Lawyers Philharmonic & Legal Voices under the baton of Founder-Conductor Gary S. Greene, Esq., and the Los Angeles Doctors Symphony Orchestra under the baton of Music Director Ivan Shulman, MD, MM, will join together in harmony.
They will perform a wide variety of music featuring The Lion King; "Waltz of the Flowers" from Tchaikovsky's Nutcracker Suite; the "Hallelujah Chorus" from Handel's Messiah; Babes in Toyland with soloists Laura Hummasti, Esq., Hon. Curtis Kin and Hon. Steve Perren; Christmas and Hanukkah favorites and more. KFI Radio host Bill Handel will MC.
A portion of concert proceeds will support legal and medical causes. They'll benefit: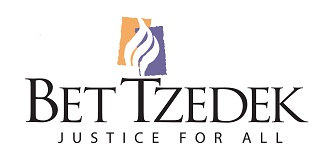 Bet Tzedek Legal Services, which helps more than 20,000 people annually who cannot afford legal assistance, and

UCLA Center for Autism Research and Treatment (CART), which searches for causes of autism spectrum disorders (ASD) and develops improved methods for diagnosis and effective treatments.
CONCERT TICKETS are $20 to $75.
50% of the concert ticket price is a tax-deductible donation.
FREE PARKING is available at the Ebell East and West lots, the church lot next door and on the street (north and south of Wilshire). See map.
For concert tickets & more info, visit www.LALawyersPhil.org