Description
BLK hack Cleveland
Presents: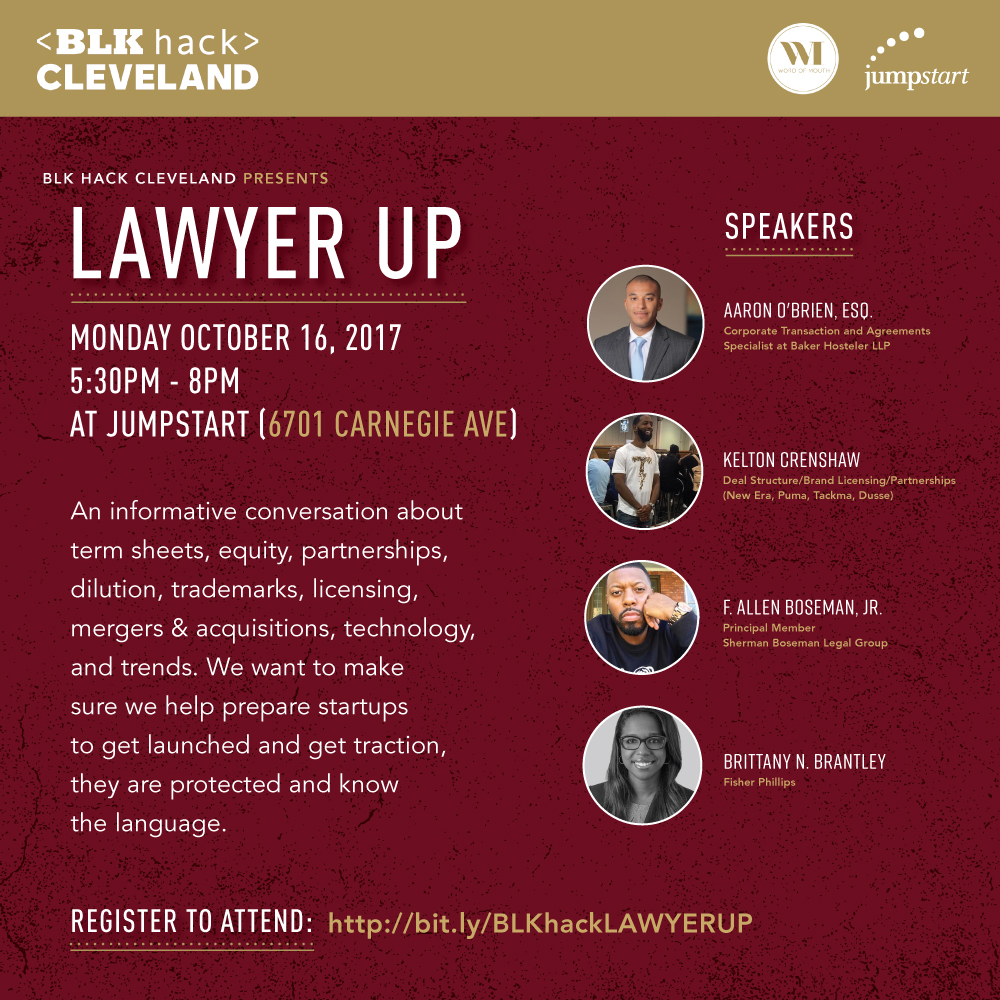 Lawyer Up
An informative conversation about term sheets, equity, partnerships, dilution, trademarks, licensing, mergers & acquisitions, technology, and trends. We want to make sure we help prepare startups to get launched and get traction, they are protected and know the language.
Speakers:
Kelton Crenshaw
Deal Structure/Brand Licensing/Partnerships
(New Era, Puma, Tackma, Dusse
F. Allen Boseman, Jr.
Principal Member
Sherman Boseman Legal Group
Aaron O'Brien, Esq.
Corporate Transaction and Agreements Specialist at BakerHostetler LLP
Brittany N. Brantley
Employment Attorney
Fisher Phillips
Monday October 16, 2017
5:30PM - 8PM
Jumpstart Inc