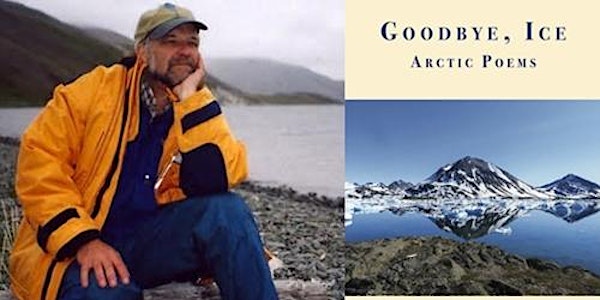 Lawrence Millman, Goodbye, Ice: Arctic Poems
Join us in the Virtual Readings Gallery for an evening of ecological poetry with this stellar author.
About this event
Unlike most books of poems, Goodbye, Ice does not brim with ambiguities or the author's selfies. Rather, it has a strongly ecological bias. It gives the reader a window on the natural world of the Arctic and its tradition-bound indigenous people. It is also a jeremiad for that world, which, due to climate change, is becoming just like the rest of the heated up planet.
Writer-mycologist-Arctic explorer Lawrence Millman is the author of 18 previous books, including such titles as Last Places, Lost in the Arctic, Northern Latitudes, Hiking to Siberia, and Fungipedia. He has been to Greenland 15 times, but never to Rome (Rome, New York: once).  He keeps a post office box in Cambridge,Massachusetts.