Lawn Party at Marina Green

Saturday, June 2, 2012 from 11:00 AM to 6:00 PM (PDT)
Event Details
San Francisco's Biggest and Best All-Day Waterfront Party
presented by Hint Water
"What would it be like if Coachella was on the Marina Green for a day?"

"How crazy will I get at an outdoor party with unlimited drinking, bands, food trucks, fun girls, drinking games, hot guys and everything else awesome?"

These are questions you should be asking yourself for this Saturday afternoon (June 2nd).
Take a short walk down the hill from the Union Street Festival to the Marina Green for an open bar event with wine and beer while being entertained with live music, lawn games, and majestic views of the Golden Gate Bridge, all while supporting at-risk youth in the Bay Area and enjoying the famous Guardsmen hospitality.
This will be the most fun you've ever had on Marina Green. We rented out the entire Marina Green from the park service: all 8 acres, 1 mile in circumference. We're filling it with the best looking and most fun people from around San Francisco.
We will also be holding the First Annual Guardsmen Baggo Tournament Sponsored by ISU Insurance Services.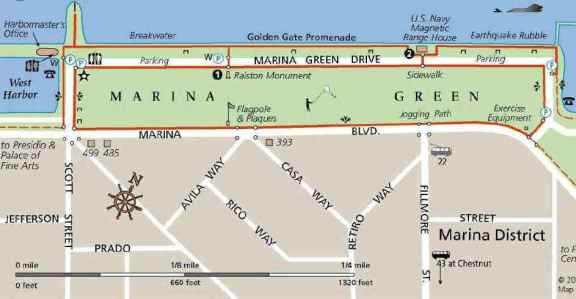 Ticket price includes:  Access to this private event on Marina Green with an open bar (wine and beer), live music against the backdrop of the Bay, and lawn games that include; Baggo, Kickball, Volleyball, Horseshoes, Lawn Bowling, Croquet, & other games. We will have food trucks on site, so buy a lunch, spread a blanket, and enjoy the show.
Lawn Games
Cornhole/Baggo (non-tourny play is right next to tournament play)

Volleyball (Sign-up for a free coed 4 vs. 4 TOP GUN volleyball tournament @ 2pm Sponsored by RAI)

Kickball

Bocce Ball / Lawn Bowling

Croquet

BYOG (aka bring your own games): You are encouraged to bring just about any game you can think of, we welcome your creativity. There will be hundreds of people available to play and enjoy it with you.
Music

Tournament  
Team registration will start at 11am and the tournament will start at 12pm. The format is double-elimination with 64 teams of two competing for valuable prizes and bragging rights.  For more about Baggo (also known as Cornhole), please visit www.baggo.com.  All teams will be supplied with complete rules of the game when they arrive.
Baggo Tournament Registration
To register, purchase two tournament tickets (one for each player), and enter your team name during the checkout process.  Then, tell all your friends to come watch you win!  
Tournament tickets include full access to all the other games and festivities.  Please no vulgar team names - keep it classy San Francisco.  The Guardsmen reserve the right to reject or change any inappropriate or duplicate team names, at our discretion. We will try to think of something funny if we replace your name.  
Baggo Tournament Prizes
1st Place Prize
3 cases of Staropramen

2 Custom Baggo Board Set

$100 gift certificate to MoMo's
2nd Place Prize
4 x 24-pack cases of BlackStar

Custom Baggo Board Set

$75 gift certificate to Pete's Tavern
3rd Place Prize
2 x 24-pack cas

es 

Lagunitas

Custom Baggo Board Set

$50 gift certificate to Pedro's Cantina

Team spirit, naming, and costume awards
2 cases of Staropramen

Baggo Board Set

Other Amazing Gifts
Event Layout
We rented the entire Marina Green. All 8 acres of it. It's all yours. Come have fun.
Larger resolution link (right-click to download).
Sponsors 

FAQ
Send us more questions and we will add them here.
Q: What if it rains?
A: It seldom rains in June. http://www.weather.com/weather/wxclimatology/monthly/graph/USCA0987. At our discretion, and only if it's raining hard, we will rain delay to an event on a later date in the year and give you a choice of using your ticket on that date or a date in 2013 at the next event.
Q: Are there in and out privileges?
A: Yes
Q: Do I need a printed ticket?
A: No, please come to the gates with your ID.
Q:  I purchased 2 tickets for this event and I put my name down on both tickets because I'm not sure who's coming with me...do I need to change one of the tickets in their name? 
A: No, come to the gates with your ID and your guest, mention you have a +1, introduce your guest, and we will let you in. No need to register before-hand. 
Q: I have a groupon, what do I do?
A: Type groupon code into box labeled "enter promotion code", code has syntax "guardsmen-lawnparty-". That code is worth two GA tickets.
Q: Are dogs welcome? 
A: Yes -- man's best friend and lawn games are a quintessential part of Americana. Park service says they have to be on leash.
Q: Are kids welcome?
A: Yes, with parents. Kids 12 and under are free. Teenagers 13-20 are $20.
Q: Is there VIP?
A: You're on the water with open bar and lawn games. It's all VIP.
Q: Will this be the most fun I've ever had on Marina Green?
A: The Magic Eightball says, "We think so". 
When & Where

Marina Green at Golden Gate National Recreation Area
83 Marina Green Dr
San Francisco, CA 94123


Saturday, June 2, 2012 from 11:00 AM to 6:00 PM (PDT)
Add to my calendar
Organizer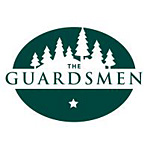 Proceeds from the sale of tickets benefit The Guardsmen. Since 1947, The Guardsmen have supported educational and outdoor initiatives with a focus on bettering the lives of at-risk youth in the Bay Area. www.guardsmen.org