Description
Replace your turf grass for

"good".
Tired of ongoing and boring lawn maintenance? Looking to befriend the bees and the butterflies? Interested in learning about one of the hottest topics in gardening? The Greater Dallas Organic Garden Club welcomes guest speaker Randy Johnson to guide you through the how and why of removing some (or all) of your turf grass and replacing it with earth-friendly native, adaptive, and edible plants.
2:30 PM Welcome and refreshments
3:00 PM Program

---
Randy Johnson is is the owner of Randy Johnson Organics. He worked previously at Texas Discovery Gardens and the Dallas Zoo. Randy has been featured on the television series This Old House, and is a popular speaker for the GDOGC and North Haven Gardens. He always brings his wit and wisdom to many gardening topics, including his concern for preserving the native plants and wildlife of Texas.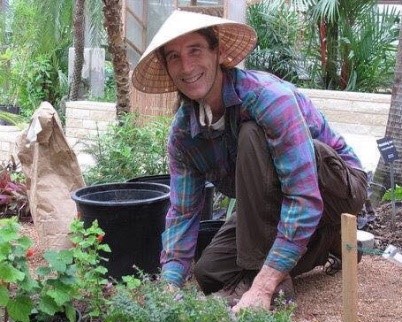 INTERESTED IN GROWING ORGANIC?
The Greater Dallas Organic Garden Club has been promoting organic and sustainable gardening methods since 1993. Come be a part of a fun and informative club! Meetings are monthly in the classroom at North Haven Gardens on the 4th Sunday of the month, Jan - Oct. Most meetings are free, and feature high-quality programming with gardening experts and local speakers.