L.A.Westside Neighborhood Council Emergency Prep Seminar -- Free
Description
Do you know the best time to prepare for the next natural disaster?
The time is NOW!!!
** Prepare for the next Earthquake, Fire, Flood or other natural/man-made disaster **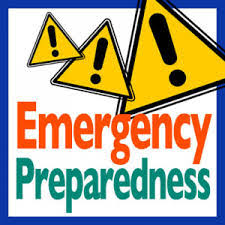 Why should I worry now? Because there is no way to know when the next devastating disaster will occur.
In 2017 alone:
Major earthquakes hit Mexico, Iran, the Philippines, among other countries
Hurricanes devastated parts of Texas and Florida, the Caribbean Islands, Puerto Rico, the Dominican Republic and the Virgin Islands
Fires and subsequent floods ravaged California
Not having ruptured since 1690, the San Andreas Fault is long overdue for a massive quake. The Northridge quake showed LA how even a smaller magnitude quake can significantly affect us. A 7+ San Andreas event is more than a century overdue. One scientist refers to it as the section that's "10 months pregnant."'
WILL YOU BE READY?
LEARN HOW TO PREPARE AN EMERGENCY KIT AND OTHER IMPORTANT INFORMATION FOR SURVIVING A SIGNIFICANT NATURAL OR MAN-MADE DISASTER.
This 2-hour seminar is sponsored by the Westside Neighborhood Council and will be taught by
Guest Speaker: Nigel Taylor
Nigel's background and experience include:

• Los Angeles Fire Dept. Battalion 9 CERT Volunteer
• Los Angeles Fire Dept. Auxiliary Communications Service Volunteer
• LAFD ACS Battalion 9 Communications Unit Leader
• Santa Monica's Disaster Communications Service Volunteer
• American Red Cross Disaster Action Volunteer, Team Leader LA South District
• Chairman, Lincoln Middle School PTA Earthquake Safety & Child Safety Committee
• Executive Vice President, Health & Safety, Santa Monica Malibu PTA Council
Seating is limited. Please sign up now.
FAQs
What is the parking situation for the event?
The Westside Pavilion offers 3 hours of parking free. The seminar will take place in Community Room B, which is on the side.
How can I contact the organizer with any questions?
You can contact Cynthia by email at csaff@yahoo.com or by sending a private message to her on Nextdoor
Do I have to bring my printed ticket to the event?
No, we will have your name on a list of attendees.
Do I need to register to attend?
Yes, you must register in advance in order to attend. Attendance is limited.
Is it ok if the name on my ticket or registration doesn't match the person who attends?
Yes, but a separate ticket is required for each attendee
Do I need to bring anything to the seminar?
Bring pen and paper to take notes. Some refreshments will be provided, but we welcome any additional snacks (especially homemade ones)