LAWCF "GRASPING THE DREAM" GALA 2013

Saturday, May 11, 2013 from 7:00 PM to 10:00 PM (EDT)
Event Details
VIEW LAST YEAR'S VIDEO:
Last Year's Photos:
Hosts of the Grasping the Dream Gala, NFL Superstar brother duo (Vernon Davis, 49ers) & (Vontae Davis, Colts) pose with scholarship recipients (Lifting As We Climb, provides $1,000.00 college scholarships to deserving graduating seniors)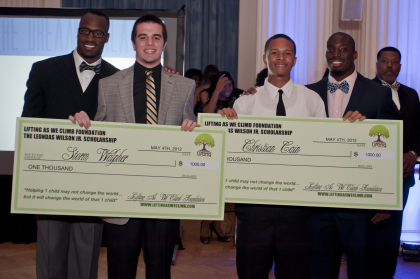 Mistress of Ceremonies, Allison Seymour (Fox5) poses with LAWCF President, Siraaj Hasan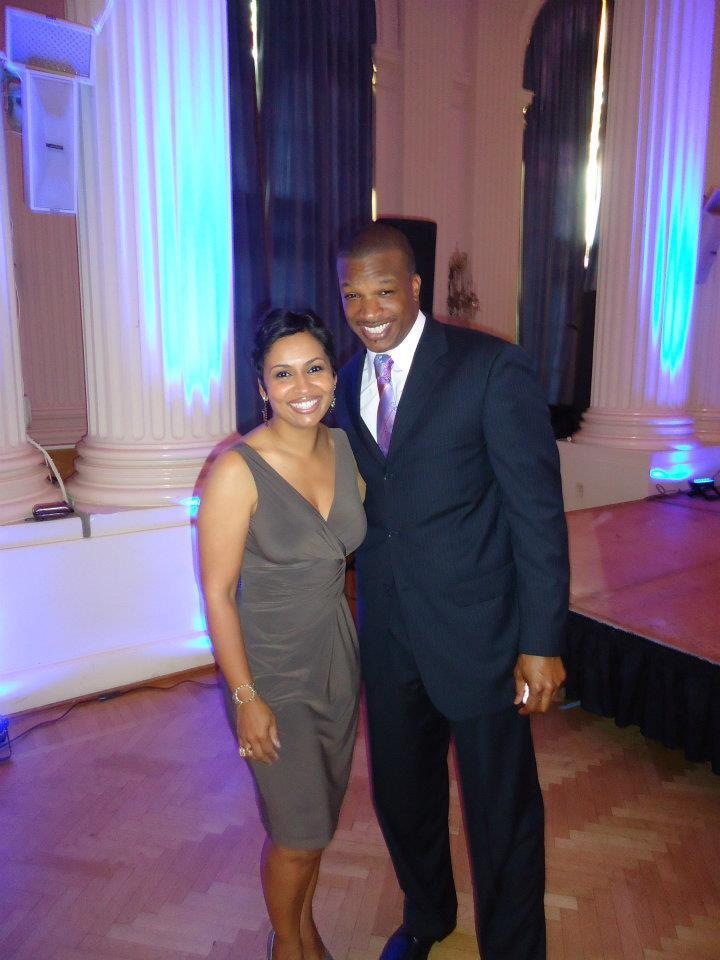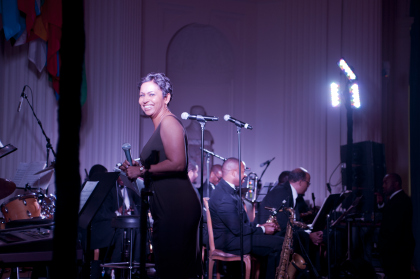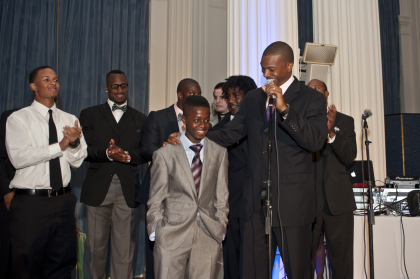 10 year supporter, Booz Allen Hamilton Senior Partner, Mark Herman & wife Carole pose with President, Siraaj & Dena Hasan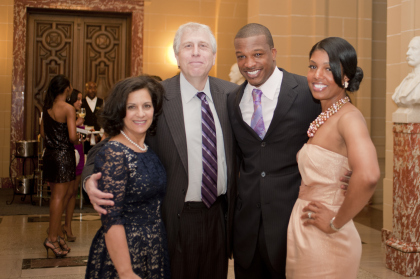 Vernon & Vontae, pose with Caitlyn Vargas, CEO of Quadrant, Inc, and 2012 recipient of the Community Partner Award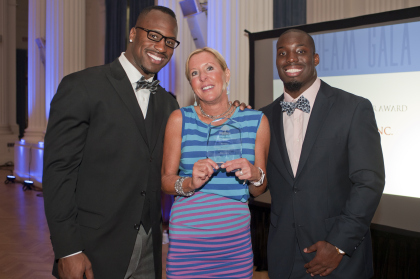 Vernon Davis, autographs his jersey for the silent auction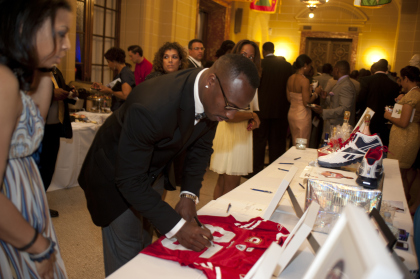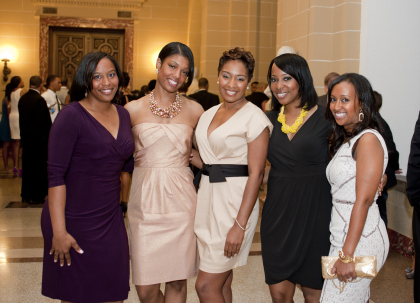 Entertainment provided by The Savoy Ellingtons, April & Edward, Jr. son and daughter of legendary Duke Ellington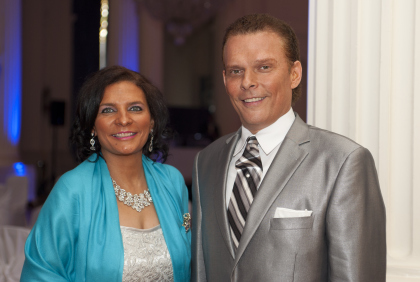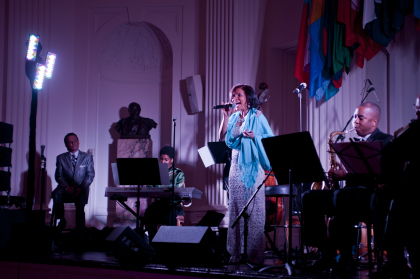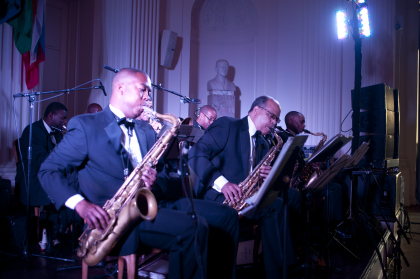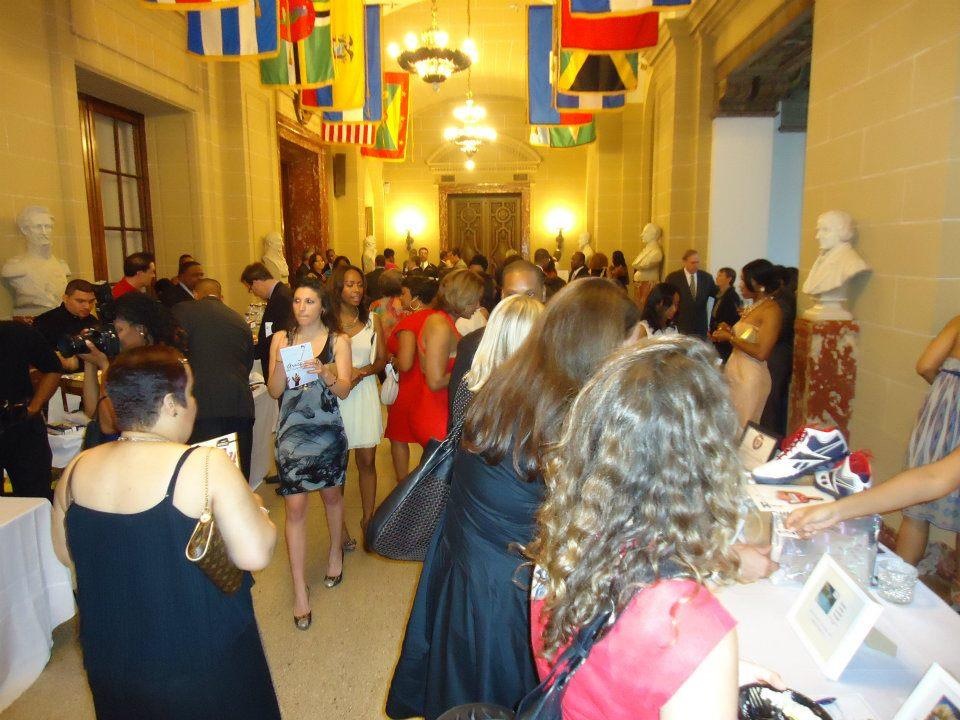 Amazing food provided by Sardi's Catering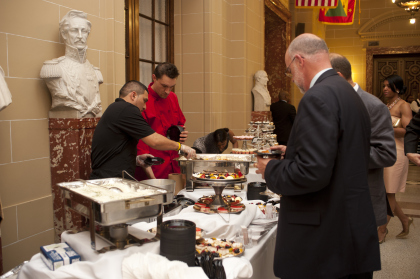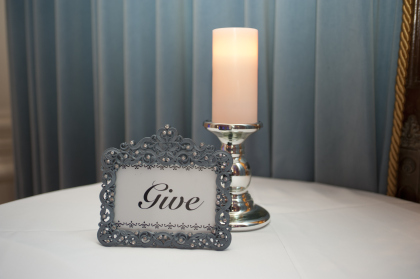 Special Thanks to John Wall, and the Washington Wizards for donating an autographed pair of his Reebok basketball shoes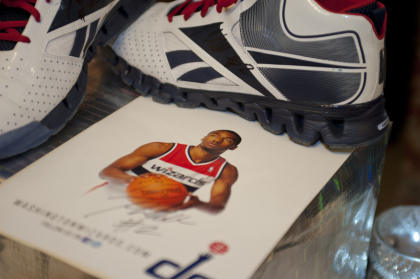 The best cupcakes in the region! provided by Haute Cakes.
Special Thanks to Renee Reynolds for the delicious pastries and the artistic display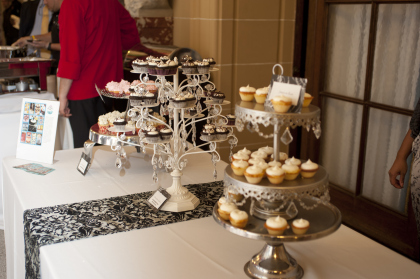 Great wine donated by Bartenura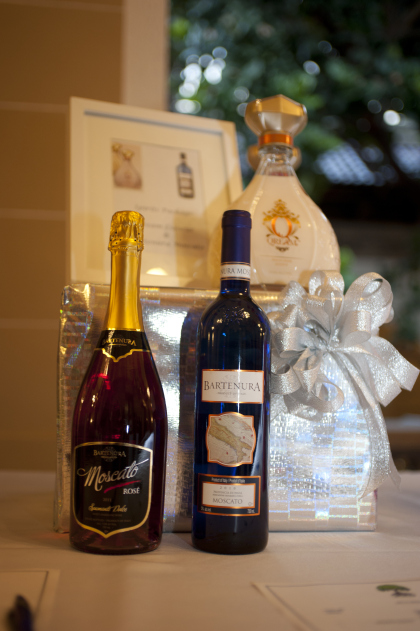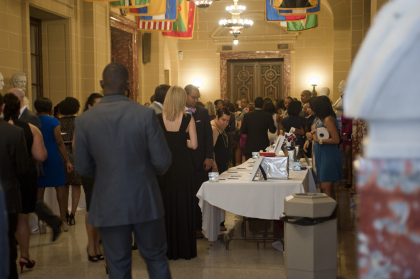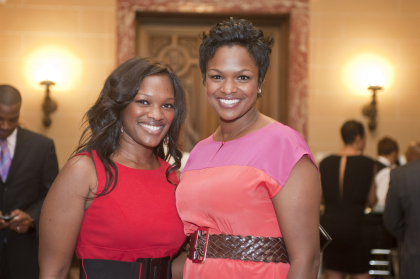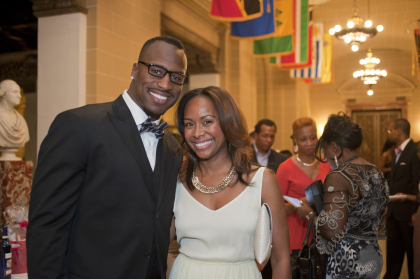 LAWCF founders and board of directors on stage, Curtis Blackwell, Mike Powell, Samir Cummings, William Dunn, Caesar Nettles, Qamar Hasan, Myron Flowers, Ed Fisher and Siraaj Hasan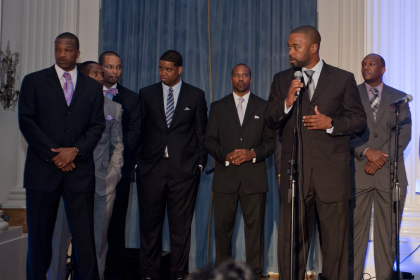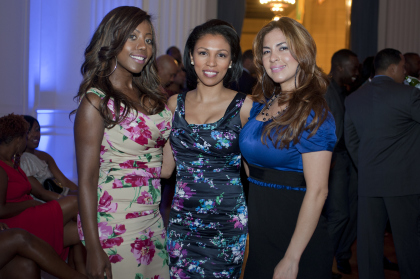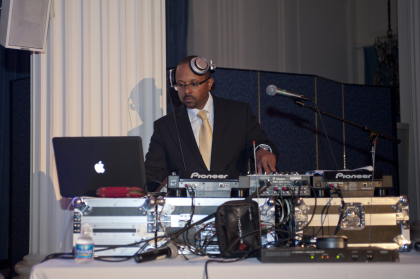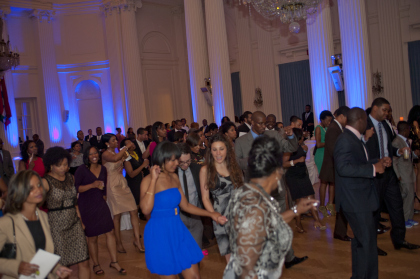 2013 Gala Host: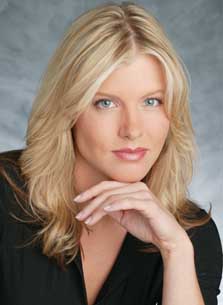 Mistress of Ceremonies, Julie Donaldson, Sports Anchor & Reporter (COMCAST SPORTSNET Mid Atlantic)
Antonio "The Cuban Cigar Smoker" (93.9 WKYS)
Damien Escobar (Entertainer, Hip-Hop Violinist Quartet)
DJ. Scientific (White House / Corporate Celebrity D.J)
Vernon Davis (NFL, San Francisco 49ers)
Vontae Davis (NFL, Idianapolis Colts)
Phil Chenier (NBA, Washington Wizards, Color Analyst)
Reception
7:00 pm – 8:00 pm
 Enjoy delectable tastings and cocktails prepared by top chefs from the DC area. The reception is an opportune time to hear great music, network and make new friends.  You may also opt to have a portrait taken in the garden alcove, or visit our silent auction display. 
The Organization of American States building, grounds, and fountains will be available for you to explore and enjoy. 
Entertainment
 Grammy Award-winner Damien Escobar ( Hip Hop Violinist Performance)
Welcome and Introductions 
8:00 pm – 8:30 pm
Welcome and Introductions
     MC, Julie Donaldson
     LAWCF President, Siraaj M. Hasan
Remarks
Host Remarks
Short video highlight presented by The Lifting As We Climb
Short Film presented by The OASIS Foundation
Dr. Robert Cummings Award Presentation
Outstanding Community Partner Award Presentation
College Scholarship Award
Entertainment
8:30 pm – 11:00 pm
DJ Scientific
Live Music and Dancing 
View highlight video from 2011
When & Where
Hall of the Americas
17th and Constitution Ave. NW
Washington, 20006


Saturday, May 11, 2013 from 7:00 PM to 10:00 PM (EDT)
Add to my calendar
Organizer
The Lifting As We Climb Foundation, Inc.
Lifting As We Climb is a 501c3, non-profit organization founded in 2003 by 5, Hampton University Alumni. The organization is determined to make a difference in the lives of underprivileged youth &  under-served communities.  For the past 12 years, The Lifting As We Climb Foundation (LAWCF) has dedicated 100% of its resources to assisting youth in Detroit and Washington, DC.  Every year, LAWCF partners with ADIDAS to host the "Sound Mind, Sound Body" Academy across the country to help underserved youth exert equal amounts of energy towards Academics, Athletics, and developing life skills to help the students graduate from high school, and college.
Lifting As We Climb has partnered with key NFL athletes like Kevin Vickerson, (49ers') Vernon Davis, and (Colts') Vontae Davis and a host of other athletes, celebrities, and young professionals throughout Wash,DC and Detroit each and every year to provide Free after-school tutoring, mentoring, ACT/SAT Prep workshops, and summer camps for underprivileged young men ages 13-18 in the Washington, DC and Detroit metro areas.  The organization has established college scholarships and to date has worked with over 13,000 young men ages 13-18 throughout the country. 
LAWCF "GRASPING THE DREAM" GALA 2013