| | |
| --- | --- |
| "Law School For The CFO" Presented by The South Florida CFO Leadership Council | |
Event Details
Breakfast Educational Program and Networking Event
Law School For The CFO
Presented by:
The South Florida CFO Leadership Council
Tuesday, December 6th @ 7:15 am - 9:45 am
Join The CFO Leadership Council for one of our most popular programs nationwide! Our team will discuss major topics that CFOs and senior financial professionals deal with on a day-to-day basis including employment law, social media policies, and cyber security.  The program provides practical advice with trends/updates and real life examples in key areas to help you limit your company's risk.  This is a great opportunity to learn straight from the experts!
Topics and timeline:

7:15-8:00 Networking / Seated Breakfast 
8:00-8:15 Election Impact on Business
8:15-8:40 Employee Use of Social Media
8:40-9:05 Fiduciary Duties of CFOs and Directors
9:05-9:30 Employment Issues – Transgender and Medical Marijuana
9:30-9:45 Election Impact on Business Taxes
---
PRESENTERS

---
Participants in this session will leave with an understanding of:
The impact of new transgender laws and what employers must do to accommodate transgender employees

The impact that the passage of the medical marijuana law will have on drug testing in the workplace and how legal users will be accommodated

Which significant tax proposals will be on the table with the change in political administration and their likelihood of being passed

Potential policy swings which may be adopted by the new administration that will impact business in Florida and elsewhere (i.e., change in healthcare, repeal of Dodd-Frank, immigration, infrastructure spending, trade deals, etc.).

The fiduciary responsibilities of chief financial officers to stockholders and other parties, and how these requirements can become fluid under eliminate circumstances.
---
George LeMieux, Chairman of the Board, Gunster
George S. LeMieux focuses his practice on resolving business, and governmental disputes, and advising CEOs and C-suite executives on business, law and government from a local, state and national perspective. 
He advocates for clients before state and federal trial and appellate courts, as well as governmental agencies and regulatory bodies. He defends clients in enforcement matters brought by state attorneys general, advocates for clients in administrative law proceedings including bid protests, and counsels governmental bodies on public records and public meeting requirements. Because of his breadth of legal experience, his practice includes professional liability defense. He has successfully litigated intellectual property and business disputes to verdict. George also has experience leading internal investigations for corporate clients at the direction of management and boards of directors. 
George served as Florida's 34th United States Senator in the 111th Congress. In the United States Senate, he served on the Commerce, Science and Transportation Committee, the Armed Services Committee, and the Special Committee on Aging. He successfully passed legislation on health care fraud, export promotion, rating agency reform, small business promotion, as well as a treaty resolution on tactical nuclear weapons. 
George served as Florida's deputy attorney general overseeing more than 400 attorneys and appearing before appellate courts on behalf of the state of Florida, including the United States Supreme Court. George also served as the governor's chief of staff overseeing all state agencies and operations. In that role, he negotiated a gaming compact with the Seminole Tribe of Florida. 
George S. LeMieux serves as the chairman of the board of Gunster law firm. He is the founder of the LeMieux Center for Public Policy at Palm Beach Atlantic University. 
---
Robert Lamm, Of Counsel, Gunster

Bob Lamm serves as co-chair of the firm's Securities & Corporate Governance practice. He rejoined Gunster in 2014, having been a shareholder from 2000 to 2002. From 2008 to 2013, Bob was assistant general counsel and assistant secretary of Pfizer Inc. His previous experience includes service as vice president and secretary of W. R. Grace & Co., senior vice president – corporate governance and secretary of CA, Inc., and managing director, secretary and associate general counsel of FGIC Corporation/Financial Guaranty Insurance Company. He also has extensive experience with small and midcap companies, as well as nonprofit entities.  
Bob is a member of the Florida Bar, the New York State Bar and the Americann Bar Association (including its Business Law Section and Committees on Corporate Governance and Federal Regulation of Securities).  He frequently speaks and writes on securities law, corporate governance and related topics.  He currently serves on the board of editors of The Corporate Counselor.
---
Joseph Santoro, Shareholder, Gunster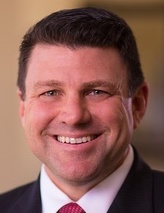 Joseph Santoro is a shareholder who joined the firm in 2002. Joe is the co-chair of Gunster's Labor & Employment practice group. He is an experienced trial lawyer and trusted advisor who represents clients in every phase of the employment relationship, from day-to-day counseling, to administrative proceedings, to employment litigation. Joe also represents business clients in other commercial disputes and litigation matters.
Although Joe has diverse litigation experience, his practice focuses primarily on defending business clients and executives in employment related disputes including executive contract disputes, non-compete litigation, discrimination and harassment cases, wage and hour litigation, whistleblower claims, wrongful termination cases, employee leave claims, and employee theft and trade secret litigation.
---
Bob White, Shareholder, Gunster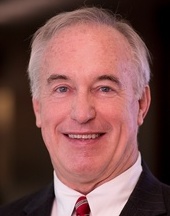 Bob White is a shareholder who leads the firm's Technology & Emerging Companies practice.
He regularly advises business entities, entrepreneurs and executives in matters involving business and corporate law, mergers and acquisitions, business and strategic planning, corporate growth strategies, business contracts, corporate finance, venture capital and angel financing, technology law, securities law and corporate governance.
Bob's honors include selection by his peers, since 2007, as one of the "Best Lawyers in America" for corporate and technology law and designation in 2013-14 as a "Super Lawyer." He frequently gives lectures and presentations on a wide variety of business and technology topics, and regularly publishes blog posts on securities law, corporate finance and technology topics.
---
Daniel Glassman, Sharehold, Gunster
Daniel J. Glassman advises clients in all areas of personal and business tax planning. He works with individuals and businesses to create the most tax efficient structure for his clients in order to achieve the desired outcome.
Danny assists clients with federal income tax, corporate tax, partnership tax, federal wealth transfer (estate, gift, and generation skipping transfer tax), and state of Florida tax issues. He strives to help clients keep as much of their money as possible.
Danny also helps clients understand the tax ramifications of complex transactions and available options to minimize or defer the payment of taxes.
In addition to working with clients on tax planning, Danny also represents clients in disputes with taxing authorities at both the state and federal level

---
Matthew Scheer, Associate, Gunster
Matthew Scheer advises clients on federal income tax issues, including corporate and partnership tax matters, as well as wealth transfer taxes (estate, gift and generation skipping transfer taxes). Matt counsels clients on how to best structure their transactions and affairs to maximize their financial and personal goals, while at the same time minimizing taxes and dealing with increasingly complicated information and reporting requirements.
Matt also works with tax exempt organizations to help ensure the organization and its contributors achieve their objectives.
Matt strives to understand the goals of his clients so that he can provide the best and most practical advice to suit their particular needs.

---
 EVENT DETAILS
Location:  
The Tower Club, 
100 SE 3rd Avenue, 
One Financial Plaza, 28th Floor, 
Ft. Lauderdale, FL 33394
Agenda:  
7:15 am - 7:45 am Networking | 
7:45 am - 8:00 am Seated Breakfast | 
8:00 am - 9:45 am Program
Cancellation Policy:  Send cancellations to Denise Parker, Southeast Marketing Manager, at denise@cfolc.com prior to Friday, December 2, 2016.
---
CPE INFORMATION
Program level:  Advanced

Requested CPE:  2.0 Credits

Field of Study:  Business Law

Program Prerequisites:  None

Advanced Preparation:  None

Delivery Method:  Live/Group 
---
Click here to learn more about CFO Leadership Council. 
Registration:
To register for this program, simply complete the form above. CFO Leadership Council members may attend this program for free. Non-member senior financial executives who are CFOs, Vice Presidents of Finance, Directors of Finance and Controllers (or the like) are welcome to attend this program at a one-time cost of $60.
Please note that service providers or any executives who are not senior financial executives (CFOs, Vice Presidents of Finance, Controllers, Directors of Finance, etc.) will not be admitted attendance to this event. The CFO Leadership Council reserves the right to decline any registration. 
More Information: 
For more information about this program or The CFO Leadership Council, please contact Jennifer Langley, Southeast Regional Director, Atlanta, South Florida & Jacksonville Chapters, at jennifer@cfolc.com. 
Where

The Tower Club
100 SE 3rd Avenue
One Financial Plaza, 28th Floor
Fort Lauderdale, FL 33394


Organizer
The CFO Leadership Council is a community dedicated to empowering its members to grow and thrive, no matter the challenge in front of them. We value every senior financial executive who walks through our door or engages us online.  
Our events feature relevant speakers, panel discussions and conversations that spark new ideas, practical solutions and tangible takeaways to solve your most pressing issues.
Each of our individual chapters, along with our live virtual meetings, offer a confidential, 'sales free' setting to allow you to talk freely and ask real questions of your peers.
Our events are full of passionate, energetic senior financial executives who are there to collaborate and empower you to succeed.