LAW School - 4 Week Program - AM Session Class 1 October 7, 2012

Sunday, October 7, 2012 from 11:00 AM to 2:00 PM (PDT)
Event Details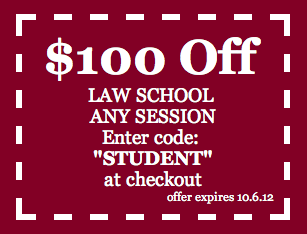 Wine Credential Program for Trade Professionals and Curious Consumers
Over 300 Graduates!
No wine knowledge required
- we accept all applicants - we are improving the wine world one student at a time.
Class includes: Four-weeks of hands-on tasting and instruction, focus on tasting skills (80-100 wines tasted), world wine competency, varietal descriptions, wine laws, history, and followed by in-class tasting exam and take-home BAR exam. The JWE Credential Certification is our entry level certification that is recognized by restaurants, wineries, wine shops and greater wine industry. Certification includes: Wall Certificate, Certification Lapel Pin, listing on website of all graduates.
Required Textbook: Culinary Institute of America's "Exploring Wine" ($50) - CLICK HERE TO PURCHASE
Schedule - This Credential Program is offered four times a year
AGENDA (Week 1 Sample)
Review Book and Materials - Introductory tasting - How to taste - and New World study Chapters 1-3.
_

Think of us a personal trainer - pushing you to do more than you would on your own - but all for your own good. Following three weeks - your wine muscles will be developed so that you knock out the LAW exam and walk proud as a strong member of the wine connoisseurs - humbled by the vast sea of wine information, but firmly in control.
Click here to read what students are saying about LAW SCHOOL.
SPECIAL GUEST -

Christopher Lavin, Tasting Coach
 

 


Born in Santiago de Chile, Christopher Lavin is entrenched in the Southern California restaurant and wine industry.

Currently a Master Sommelier Candidate in addition a member of the Society of Wine Educators.  In 2007, passed the Certified Specialist of Wine (CSW) exam and in 2008 passed the more rigorous Certified Wine Educator (CWE), of which there are approximately 240 world wide.

The founder of C&S Wine Specialists, a wine and beverage consulting company that specializes in wine and cocktail list development, inventory management, events, education and marketing. C&S Wine Specialists, Inc. has taken Chris all over the world helping round out his international
presence.

Living and working in Los Angeles since 1998, Christopher's resume speaks for itself. His experience in many of Los Angeles top restaurants - both as a Wine Director and General Manager, has given Chris a very well rounded understanding of the food, wine and beverage industry. He has offered his expertise and experience to numerous wine and training programs in greater Los Angeles.

Christopher is an accomplished wine taster and cocktail enthusiast.
He joined the sommelier team for Wine Future Hong Kong 2011 (www.winefuture.hk) in November 6-8, 2011 - helping coordinate the Grand Tastings with Pancho Campo (MW); Jancis Robinson (MW); and Robert Parker, Jr. 

He has been awarded many accolades for his service in the field including Sommelier of the Year by the Southern California Restaurant Association.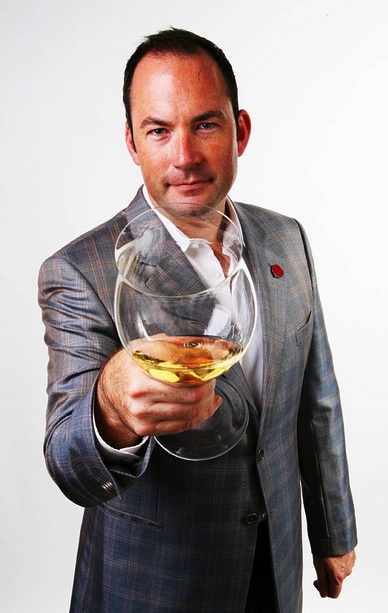 Ian Blackburn
Founder and Educator
of LearnAboutWine.com
Ian Blackburn, CSW, JWE - Founder of LearnAboutWine.com
Professional Sommelier, Candidate for the Master of Wine

Ian drinks wine for a living and plans over 100 public and private events a year. Ian stays busy designing tasting and events for both LearnAboutWine and private clients large and small;  Fortune 500 company's, Law firms (Summer Associates), and private birthday celebrations all benefit from Ian's well informed and industry leading personality.  When Ian is not busy teaching, he is making appearances on radio, television and social media outlets and studying for his Master of Wine.

Since 1995, LearnAboutWine has done the hard work of building a better culture for fine wine, opening the doors for more quality products to enter the marketplace and has taught over 500,000 students. With over 50,000 current subscribers and followers, LearnAboutWine now focuses on the best quality events and classes, and wine credential programs which have graduated over 450 wine students in the last 5 years with a Junior Wine Executive credential (JWE).
When & Where

Eat·Drink·Americano
923 E 3rd St
Los Angeles, CA 90012


Sunday, October 7, 2012 from 11:00 AM to 2:00 PM (PDT)
Add to my calendar
LAW School - 4 Week Program - AM Session Class 1 October 7, 2012