Law litigation Seminar

Wednesday, May 22, 2019 from 6:30 PM to 9:00 PM (PDT)
Event Details
Topic:  A Tale of Two Trade Secrets
Abstract: Trade secret theft has become more prevalent in recent years, largely due to increased freedom for employees switching jobs. Companies conducting business overseas, in particular, must adapt to the current environment by vigilantly protecting their technology from Day 1. Join us for a discussion about best practices for managing your most valuable assets, told through the eyes of two different companies


Speaker: Andrea Gothing - Partner, Robins Kaplan LLP

BIO: Andrea helps her clients find value by identifying and protecting their intellectual property. Andrea has significant experience analyzing complex technologies from both sides of the courtroom—from investigation through trial. She also has considerable experience defending theft of trade secret cases. Prior to becoming an attorney, Andrea worked as a semiconductor device engineer at Motorola in Austin, Texas.Andrea is also a member of the National Honor Society of Engineers and the National Honor Society of Electrical Engineers.
Speaker: Li Zhu - Principal, Robins Kaplan LLP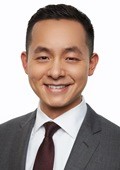 BIO: Li helps his clients protect their great ideas—including through trade secrets, patents, copyrights, and other intellectual property. Li's experience ranges from the courtroom to the boardroom, and he counsels companies in a broad range of industries, including semiconductors, software, technology outsourcing, and life sciences. Li also regularly publishes and speaks on topics such as trade secrets, privacy and cybersecurity, government compliance, digital health, technology outsourcing, and startups.
When & Where

Silvaco Inc

2811 Mission College Blvd
San Jose, CA 95054


Wednesday, May 22, 2019 from 6:30 PM to 9:00 PM (PDT)
Add to my calendar
Organizer
I. Introduction of Chinese American Semiconductor Professional Association (CASPA)
Founded in 1991, CASPA has developed into the largest Chinese American semiconductor professional organization worldwide. It is an officially registered non-profit organization with both the Internal Revenue Service and the State of California.
CASPA charters
1. Provide networking and business expansion for corporate sponsors and individual members
2. Facilitate collaboration and communication among professionals and companies in the semiconductor industry
3. Promote the welfare of the members by supporting their interests
4. Exchange information regarding job opportunities and career development globally.
II. Organization
CASPA consists of individual members, corporate sponsors, board of directors, board of advisors, board of volunteers, and honorary advisors. The board of directors consists of 20 members including Chairman, Vice Chairman, Secretary, CFO. Every year after the annual conference, the new board select Vice Chairman from qualified candidates. The Vice Chairman becomes the Chairman in the following year to guarantee continuity of leadership of CASPA. The board of advisors consists of current year's chairman and past six year's former chairmen. In addition, there are 7 Honorary Advisors since 2000. Headquartered in Silicon Valley, California, CASPA has 11 local chapters worldwide: Albany New York, Austin & Dallas Texas; Phoenix Arizona; Portland Oregon; HsinChu Taiwan, Pearl River Delta (Hong Kong, ShenZhen), San Diego California, Shanghai, Beijing and Singapore. CASPA also forms alliance with other associations to promote welfare of its members. In 2004, CASPA reciprocates memberships with two of the largest professional organizations in the industry, SEMI and FSA.
III. Memberships
Currently CASPA has more than four thousand individual members covering multiple disciplines. Most of them are semiconductor professionals working in Silicon Valley, Southern California, Oregon, Washington, Arizona, Texas, New York, China, Taiwan, and Singapore. CASPA also has more than 70 corporate sponsors, including EDA, design, IDM, foundry, packaging / test, venture capital, science and technology development parks, legal and financial service companies located in the United States, Taiwan, Hong Kong, China, Singapore and Japan.
IV. CASPA's activities
1. Bi-monthly dinner meetings
2. Conferences, Seminars, Workshops and Symposiums
3. International and domestic Job Fairs
4. CASPA Delegations to China, Taiwan, and Asia Pacific countries
5. Hosting Delegations from China, Taiwan, and other Asia Pacific countries
6. Annual banquet and special summer program.
V. CASPA's publications
1. Semimonthly eLtters
2. Quarterly newsletters
3. Annual Conference Proceeding
4. Other conference and delegation proceedings